New York Life Insurance Company Building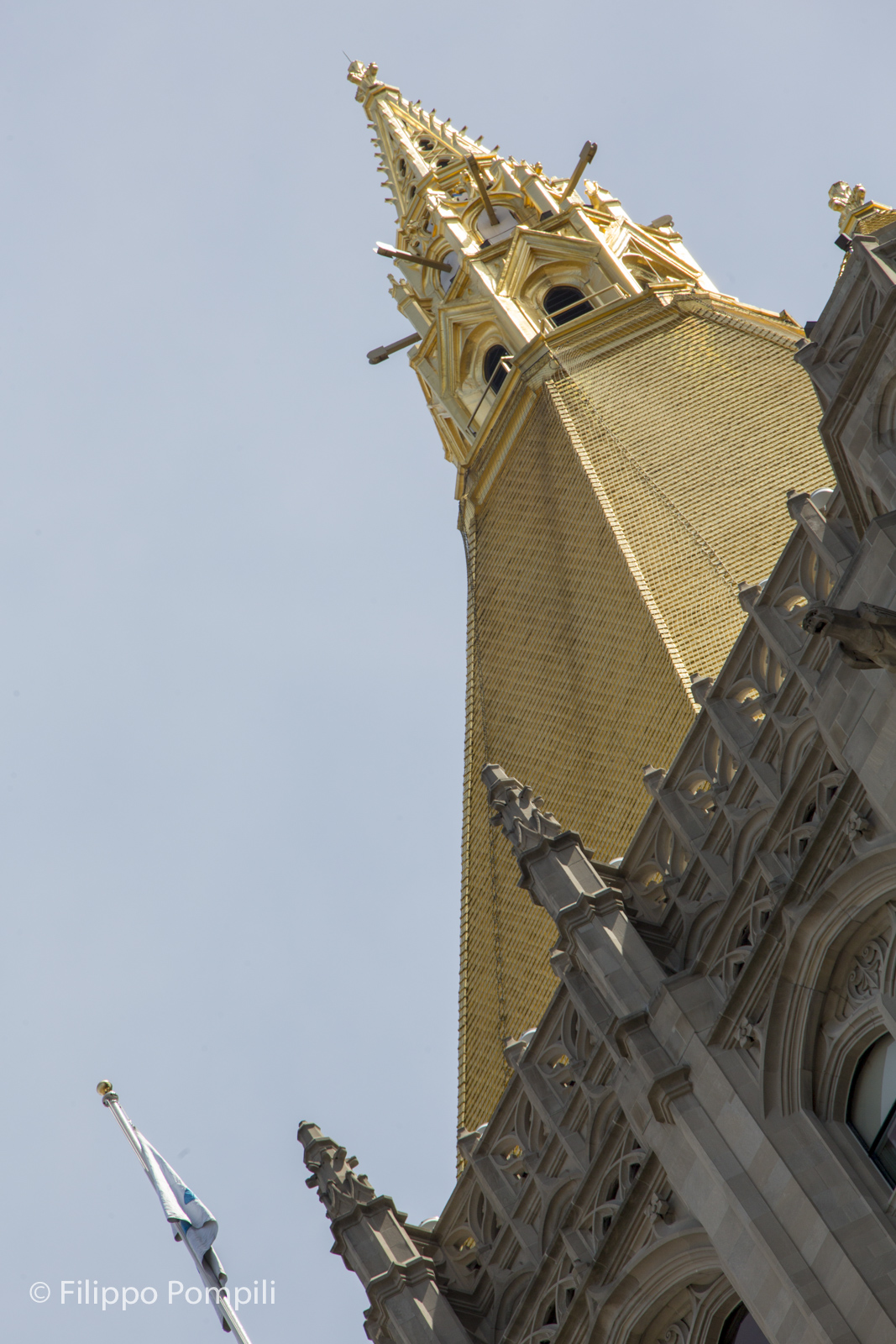 Built between 1926 and 1928 to a design by Cass Gilbert, who also designed the Woolworth Building and the United State Court House, the building has an imposing structure and does not follow a particular architectural style, although some parts are reminiscent of Gothic and Art Deco, but is characterized by a pyramid roof decorated with 25,000 golden tiles. It is 187 meters high and has 40 floors. The interior atrium is particularly interesting with bronze doors and panels, huge chandeliers hanging from the coffered ceilings.
The site of the current New York Life Insurance Company Building was also the site of the first two Madison Square Gardens.
References
Kenneth T. Jackson, Lisa Keller, Nancy Flood
.
The Encyclopedia of New York City: Second Edition
. Yale University Press, 2010. pp. 922-923
Gerard R. Wolfe
.
New York, a Guide to the Metropolis: Walking Tours of Architecture and History
. McGraw-Hill, 1994, 2° ed. pp. 258-259
New York Life Insurance Company Building
(www.nyc.gov)
New York Life Building
(Cass Gilbert Society)
New York Life Building
(Wikipedia)