Villard House
455 Madison Ave, New York, NY 10022
Web
www.lottenypalace.com
Subway
6
(51st St.);
E
, M (5th Ave./53rd St.)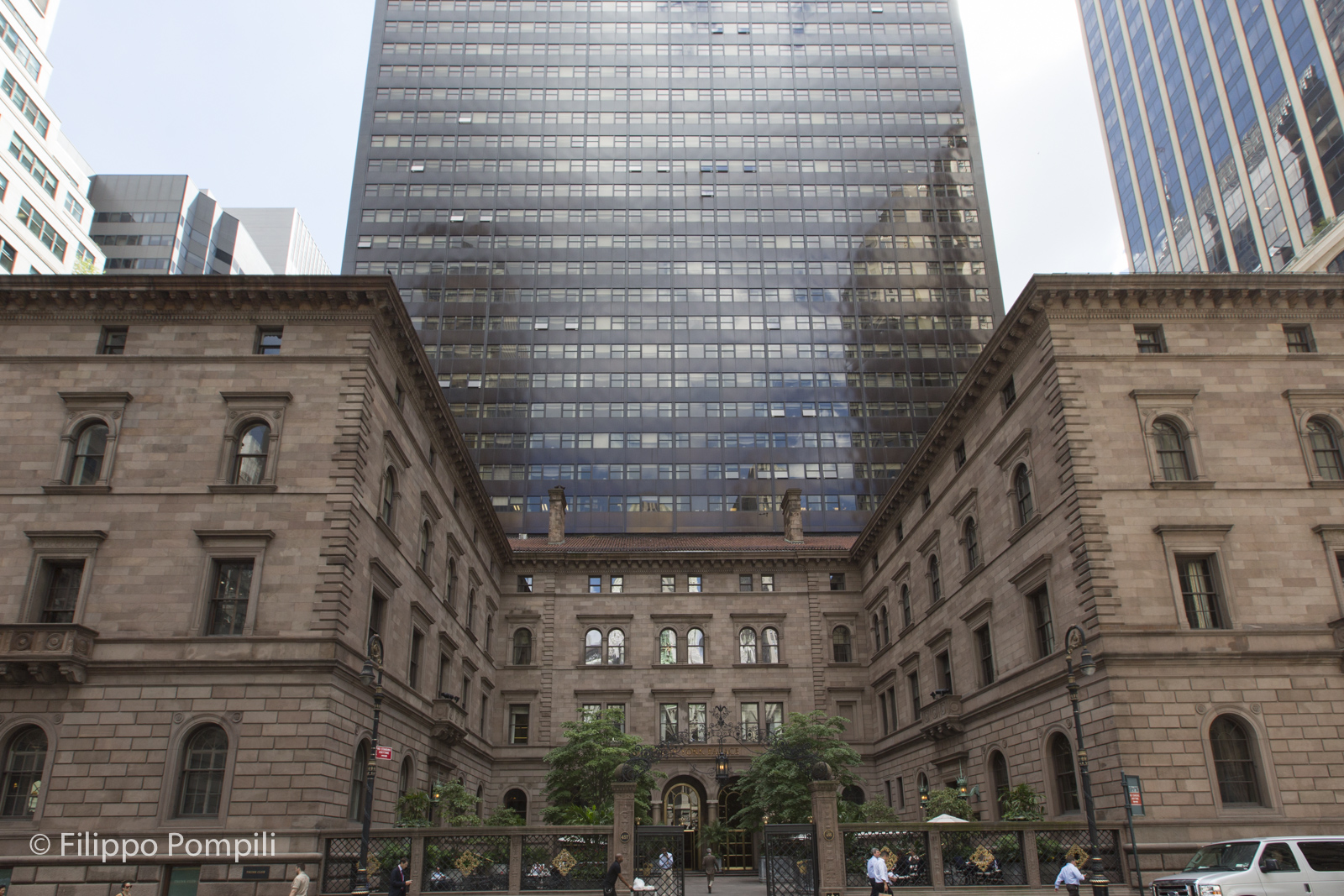 This group of terraced houses built of sandstone between 1882 and 1884 were designed by the architect Joseph Morrill Wells of the architectural firm McKim, Mead and White and were owned by the railway magnate and publisher Henry Villard. The designer was probably inspired by both the Palazzo della Cancelleria (1486-1496) and Villa Farnesina (1506-1512), both located in Rome, building a group of six houses around an open courtyard on Madison Avenue.
The building is currently part of the Lotte New York Palace.
References
Kenneth T. Jackson, Lisa Keller, Nancy Flood
.
The Encyclopedia of New York City: Second Edition
. Yale University Press, 2010. p. 1368
Francis Morrone
.
The Architectural Guidebook to New York City
. Gibbs Smith, 2002. pp. 219-221
An architectural gem on Madison Avenue
(Lotte New York Palace)
Villard Houses
(Wikipedia)
Useful links
Exclusive Photos: Tour the Lavish South Wing of the Gilded Age Villard Houses
(6sqft)