Tudor City
1st Ave. & 2nd Ave. tra 40th St. e 43rd St., New York, NY 10017
Web
www.tudorcity.com
Subway
4, 5, 6, 7, S
(Grand Central/42nd St.)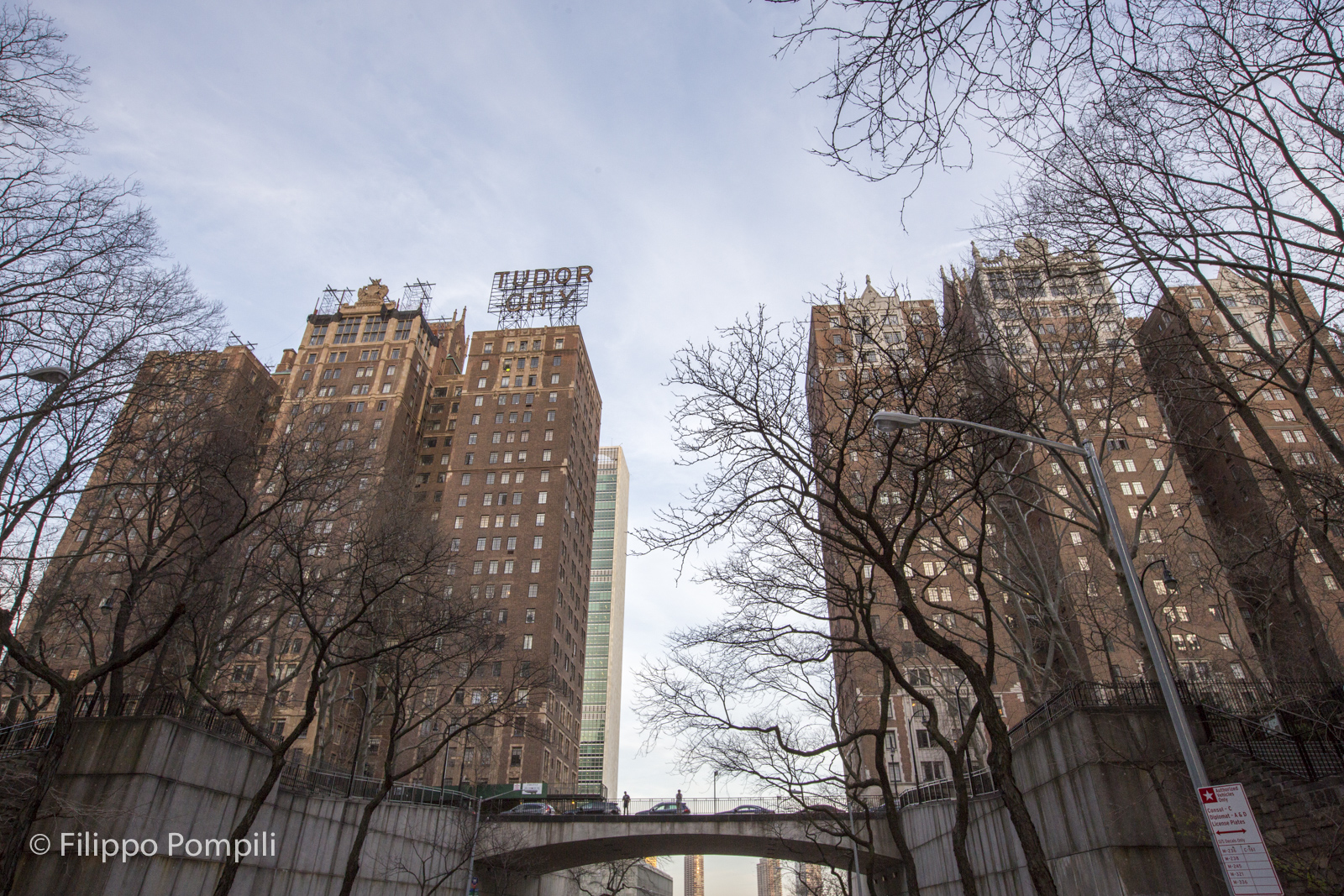 Tudor City was developed between 1925 and 1928 by real estate entrepreneur Fredrick Fillmore French, with the aim of creating a completely autonomous residential area that became the first residential skyscraper complex in the world. Twelve buildings and a hotel were built for a total of 2,800 apartments that could accommodate 4,500 residents. Shops, restaurants, private car parks, three gardens and a children's playground were also built. The dominant architectural style is the Gothic Revival rather than Tudor.
It has been used as the location for several famous films such as Taxi Driver (1976), Scarface (1983), The Godfather Part III (1990), The Peacemaker (1997), U.S. Marshals (1998), Spider-Man (2002), Spider-Man 2 (2004), Spider-Man 3 (2007), The Bourne Ultimatum (2007).
References
Kenneth T. Jackson, Lisa Keller, Nancy Flood
.
The Encyclopedia of New York City: Second Edition
. Yale University Press, 2010. pp. 340-341
Francis Morrone
.
The Architectural Guidebook to New York City
. Gibbs Smith, 2002. p. 183
Tudor City
(Wikipedia)