Trinity Churh
75 Broadway (& Wall St.), NY 10006
Web
www.trinitywallstreet.org
Contacts
(212) 6020800
Opening hours
7.00am-6:00pm
Subway
2, 3, 4, 5
(Wall St.);
J
, Z (Broad St.);
R
, W (Rector St.)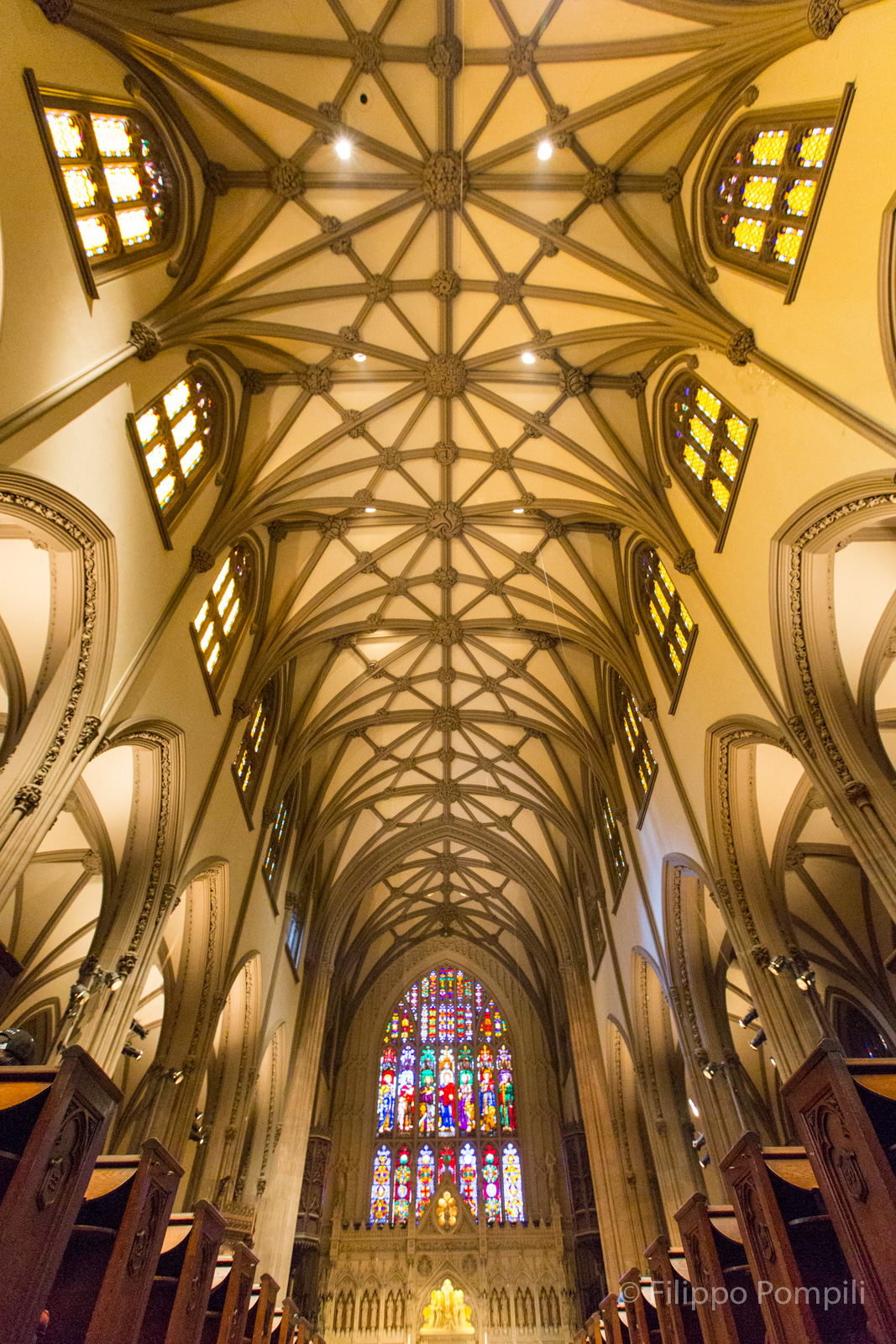 Rebuilt three times, Trinity Church is one of the oldest churches in New York. The first building dates back to 1697 and was built thanks to the contributions of the Anglican Church, the only one in the colony, completely made of wood. Destroyed by fire in 1776, the church was rebuilt a second time in 1790 and consecrated in the presence of President George Washington. In 1839 it was demolished due to serious structural damage and the poor condition of the roof collapsed in several parts due to the weight of snow. The current building was built in 1846 to a design by Richard Upjohn, is 85 meters high, the tallest in New York until 1860 and is in Gothic Revival style, the first example in New York. Of particular importance are the three bronze doors on the facade, added in 1894, which were designed by Richard Morris Hunt who was inspired by the famous bronze doors of the Baptistery of Florence made by Lorenzo Ghiberti in the early 1400s. To the left of the church is a lovely chapel, the All Saint Chapel, and inside a small museum on Trinity Churh and the history of the early period of New York. In the church cemetery are the tombs of famous people such as Alexander Hamilton (1755?-1804, First Secretary of the Treasury of the United States, was the youngest of the 55 authors of the Constitution), Robert Fulton (1765-1815, American engineer and inventor, built the first steam ship), Albert Gallatin (1761-1849, American statesman and financial expert, was Secretary of the Treasury under the presidency of Thomas Jefferson, 1801-1814 and founder of New York University), Francis Lewis (the only signatory to the Declaration of Independence of the United States buried in Manhattan) and William Bradford (considered one of the fathers of the American press, founded in 1725 the first newspaper in New York City, the New York Gazette).
On September 11, 2001, the organ was damaged by the debris of the collapse of the twin towers during the terrorist attack. Two years later a new one was installed.
References
Kenneth T. Jackson, Lisa Keller, Nancy Flood
.
The Encyclopedia of New York City: Second Edition
. Yale University Press, 2010. pp. 1334-1335
Gerard R. Wolfe
.
New York, a Guide to the Metropolis: Walking Tours of Architecture and History
. McGraw-Hill, 1994, 2° ed. pp. 14-16
Francis Morrone
.
The Architectural Guidebook to New York City
. Gibbs Smith, 2002. pp. 15-17
History
(Trinity Wall Street)
Useful links
Walking tour
(Trinity Church)
Trinity Church Cemetery & Mausoleum walking tour
(Trinity Church)