Strawberry Fields Memorial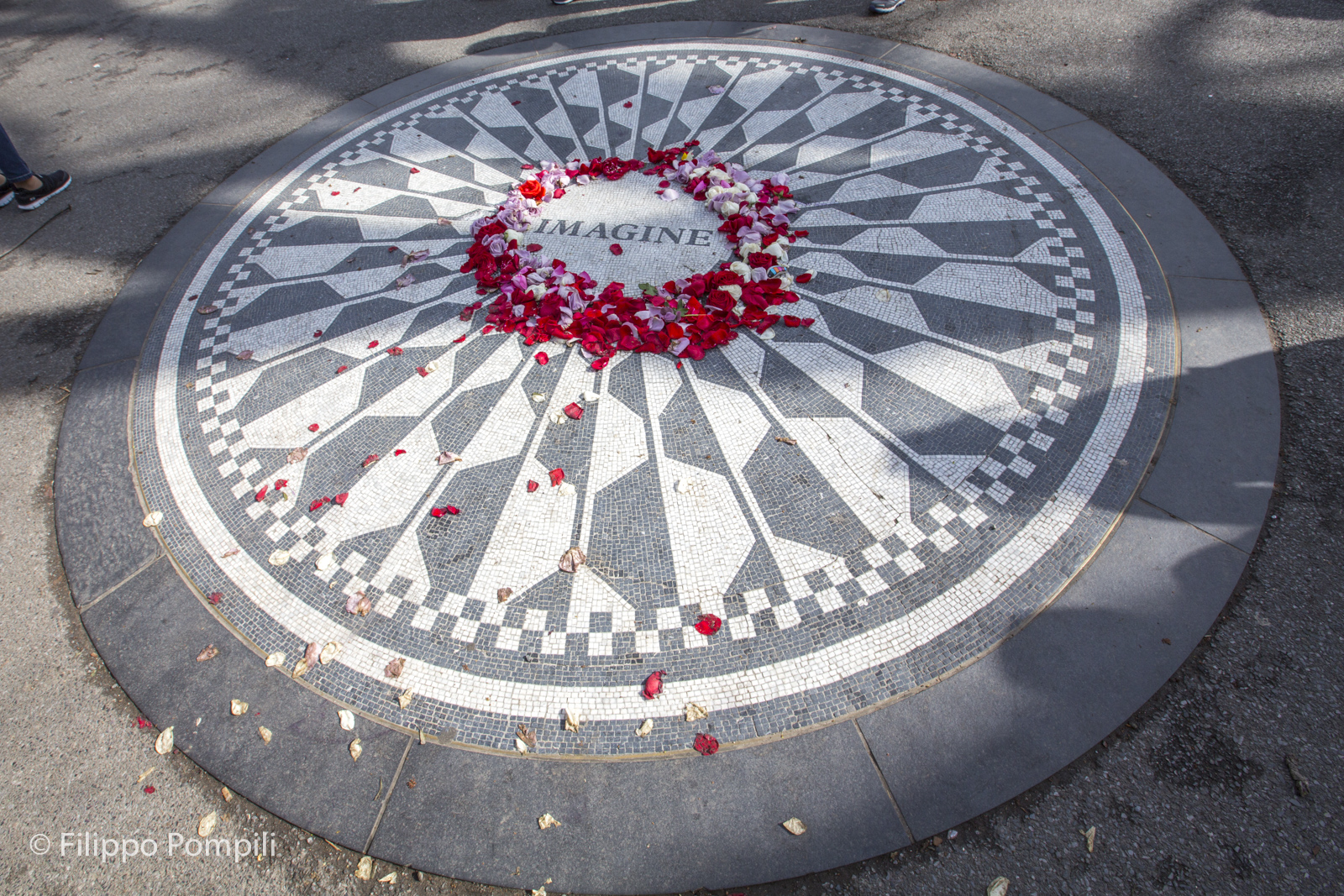 This one hectare area of Central Park is dedicated to the memory of singer John Lennon and its name is inspired by the song "Strawberry Fields Forever" by the Beatles. It was designed by Bruce Kelly, the landscape architect and head of the Central Park Conservancy, and was inaugurated on the occasion of the 45th anniversary of Lennon's birth, on October 9, 1985, in the presence of the widow Yoko Ono, who had contributed to the costs of its construction.
The place is identified by a circular mosaic created with the style and technique of the calçada portuguesa. It was made in Campania by artisans from the Vesuvian area and donated to the New York City Council by the City of Naples. The work reproduces a Pompeian mosaic preserved in the Archaeological Museum of Naples and in the center there is the title of another famous song, "Imagine".
References
Kenneth T. Jackson, Lisa Keller, Nancy Flood
.
The Encyclopedia of New York City: Second Edition
. Yale University Press, 2010. p. 1249
Strawberry Fields (memorial)
(Wikipedia)