St. Patrick's Old Cathedral
263 Mulberry St. (Prince St. & Houston St.), NY 10012
Web
www.oldcathedral.org
Contacts
212 - 2268075
Subway
6
(Bleecker St.); B,
D, F
, M (Broadway/Lafayette)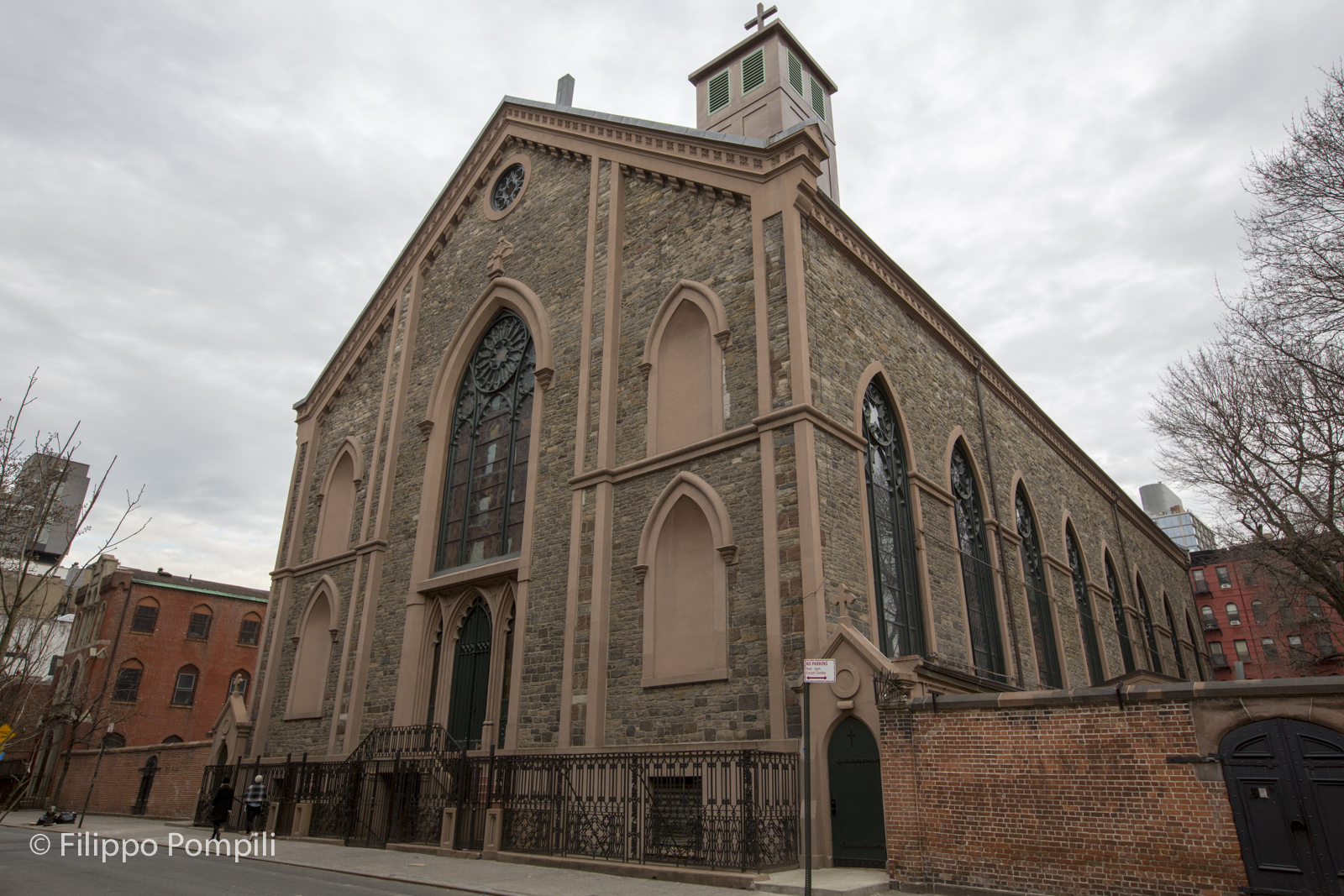 Construction of New York's first cathedral, St. Patrick's Old Cathedral, began in June 1809 and was consecrated on May 4, 1815 in the presence of 4,000 worshippers including Mayor DeWitt Clinton. The church was the second Catholic cathedral in the United States (the first was in Baltimore) and the second Catholic church in New York (after St. Peter's).
It was designed in Gothic Revival style by Joseph Francois Mangin, one of the architects of City Hall and when it was built was the largest church in the city, with a rectangular plan of 37 by 24 meters and a height of 26 meters. On the night of October 6, 1866, the interior of the church was destroyed by fire and, after restoration, reopened two years later. On May 25, 1879 the seat of the archbishopric was transferred to the new cathedral, the current St. Patrick's Cathedral located on Fifth Avenue.
References
Bill Harris
.
One Thousand New York Buildings
. Black Dog & Leventhal, 2005. pp. 122
History
(The Basilica of St. Patrick's Old Cathedral)
St. Patrick's Old Cathedral
(Wikipedia)