Cathedral of Saint John the Divine
1047 Amsterdam Ave. (& 112th St.), New York, NY 10025
Web
www.stjohndivine.org
Contacts
(212) 316-7540
Opening hours
9.00am-5.00pm (Monday-Saturday); 1.00pm-3.00pm (Sunday).
Admissions
with fee (cathedral, exhibitions, gardens).
Accessibility
Wheelchair accessible (north side of the church).
Subway
1
(Cathedral Parkway-110th St.); B,
C
(Cathedral Parkway-110th St.)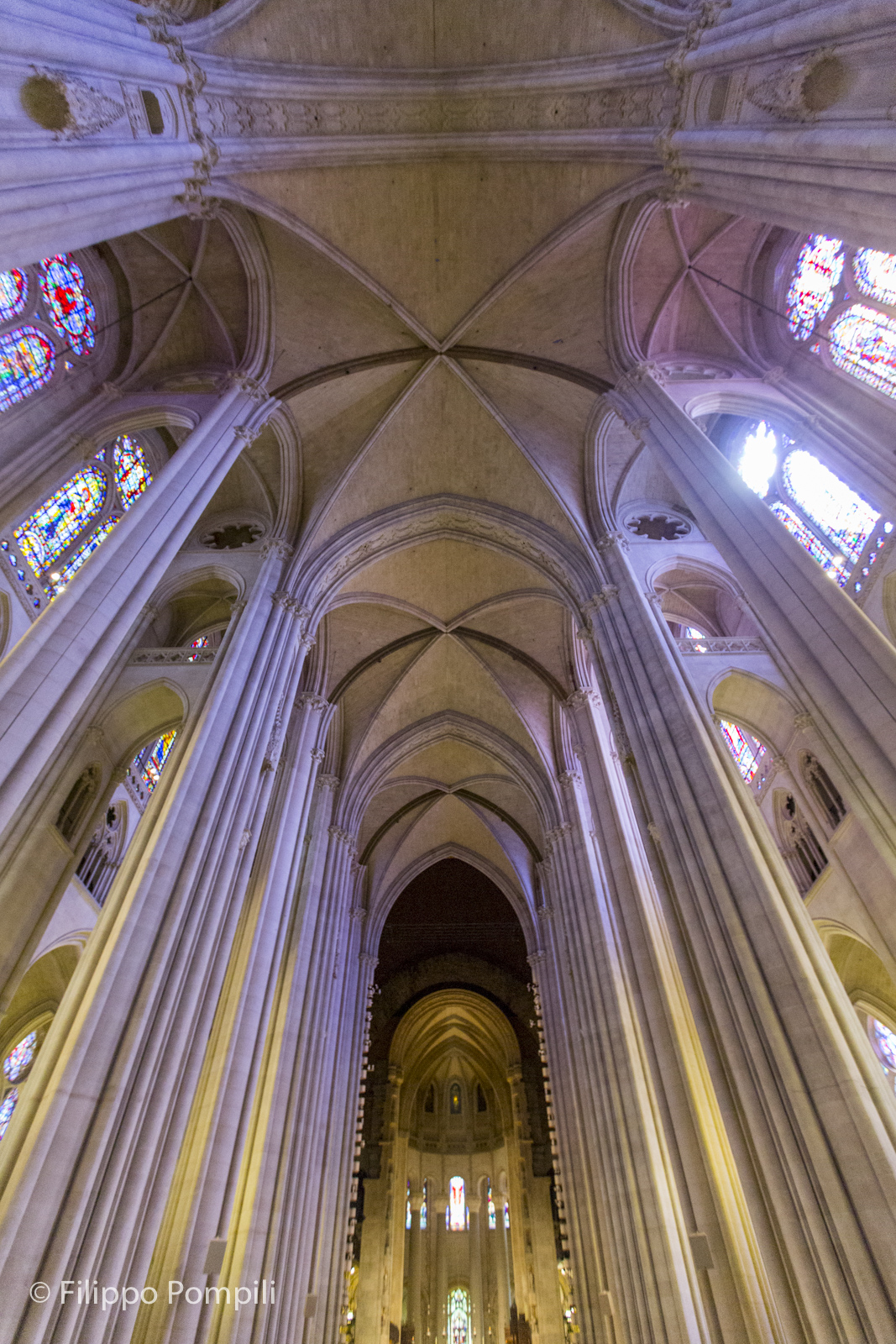 New York's Episcopal Cathedral is the largest church in the United States. It has a length of 183 meters, a ceiling height of 38 meters and the plan includes seven side chapels. The project was entrusted in 1891 to the architectural firm George Lewis Heins & Christopher Grant LaFarge, whose designs followed the style of Romanesque-Byzantine architecture and the first stone was laid in 1892. Its construction was long and troubled, so much so that today it is still unfinished and sometimes called "St. John the Unfinished". In 1907 George Lewis Heins died prematurely and in 1911 the continuation of the work was entrusted to the study Cram & Ferguson. The new architects modified in the Gothic style and in this period the final east part and the cruise were completed. The different architectural styles are evident in the interior as the sanctuary and the Romanesque choir and the nave in French Gothic. The entrance is dominated by a large rose window that with its over 10,000 pieces of glass is the largest in the country.
In 1941 the vault and nave were completed for its entire length of 183 m and on November 30, 1941, a week before the bombing of Pearl Harbor, the cathedral was consecrated.
At this point the work stopped and resumed only in 1979. Between 1982 and 1992 work was carried out on the southwest tower. In December 2001 a fire in the incomplete north transept destroyed the church shop. Although the organ was not seriously damaged, the pipes and other components had to be removed to be cleaned and to avoid any damage caused by soot accumulated by the fire. Some valuable tapestries and other objects were also damaged. The renovations lasted until 2008.
References
Kenneth T. Jackson, Lisa Keller, Nancy Flood
.
The Encyclopedia of New York City: Second Edition
. Yale University Press, 2010. pp. 214-215
Francis Morrone
.
The Architectural Guidebook to New York City
. Gibbs Smith, 2002. pp. 327-3299
Explore our Grounds
(Cathedral of Saint John the Divine)
Cathedral of Saint John the Divine
(Wikipedia)
Useful links
T10 Secrets of the Cathedral of St. John the Divine in NYC
(Untapped Cities)