St. John the Baptist Church
213 West 30th Street, New York, NY 10001
Web
www.padrepio.us
Contacts
(212) 564-9070
Subway
1, 2, 3, A, C, E
(34th St./Penn Station)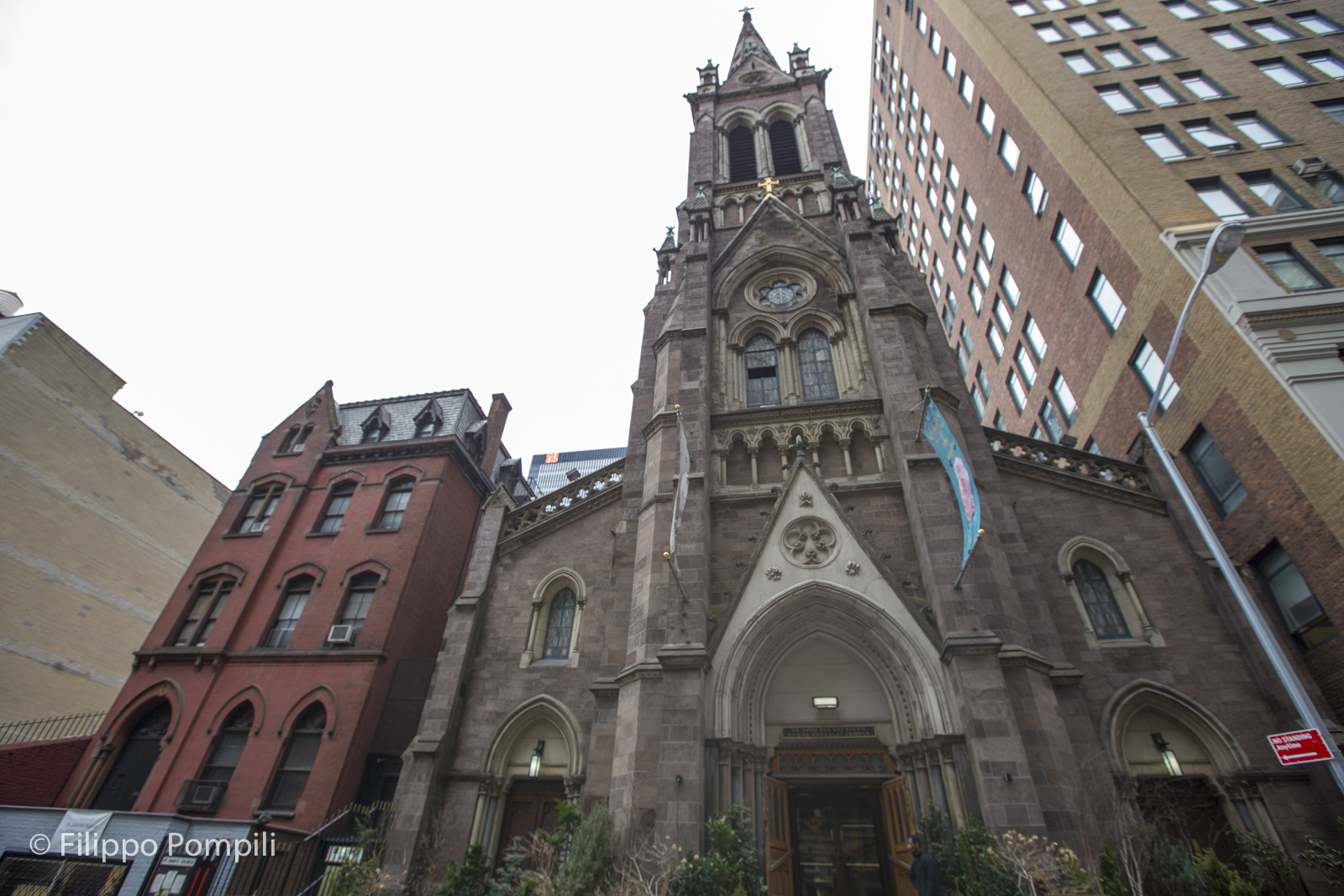 The St. John the Baptist Church is a Catholic parish church in the archdiocese of New York. The parish was founded in 1840 for the German Catholic community. The first church was dedicated on September 20, 1840 and was a small wooden building that was destroyed by fire in 1847. On March 14, 1847, Archbishop John Hughes laid the foundation stone for a new brick church.
In 1870 Archbishop John Cardinal McClosky, due to misunderstandings with some pastors of the church, closed the parish and entrusted the structure to the Capuchin Order. The current building was built in French Gothic style between 1871 and 1872 to a design by architect Napoleon LeBrun, who designed several Catholic churches in New York and the Philadelphia Cathedral.
In the church there are some relics of Padre Pio.
References
St. John the Baptist Church (Manhattan)
(Wikipedia)
Church of St. John the Baptist
(The NYC Chapter of the American Guild of Organists)