Plaza Hotel
Fifth Avenue & Central Park South, New York, NY 10019
Web
www.theplazany.com
Contacts
(212) 759-3000, (888) 850-0909
Accessibility
Wheelchair accessible.
Subway
N R
, W (5th Ave./59th St.)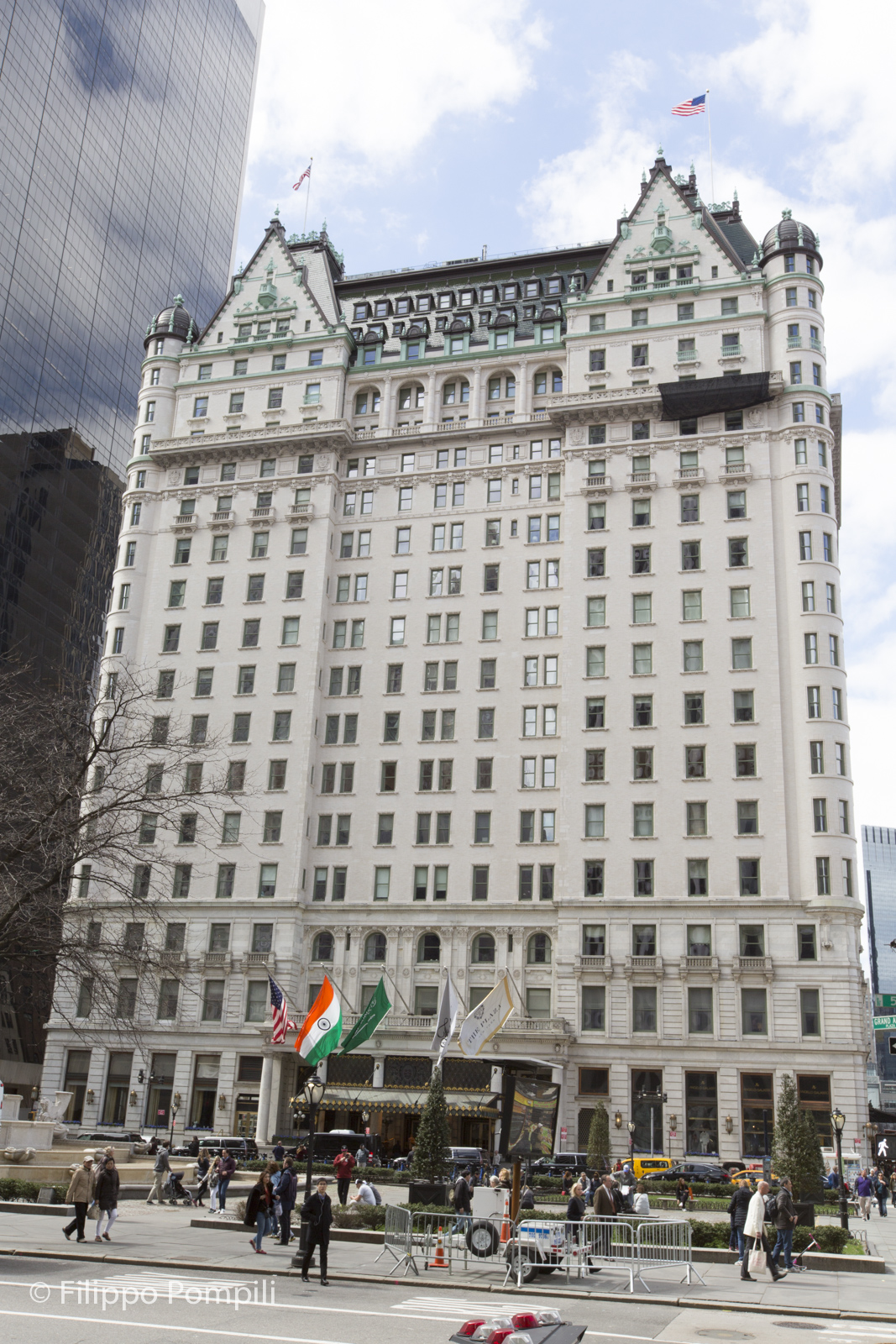 This famous hotel designed in a French Renaissance style by Henry Janeway Hardenbergh, the same architect who designed the Dakota Apartments, the Willard Hotel in Washington D.C. and the Fairmont Copley Plaza in Boston, has 19 floors 76 meters high and a square plan with 120 meters long sides and was opened on October 1, 1907. Over the years it has hosted famous people such as the Duke and Duchess of Windsor, Francis Scott Fitzgerald, Frank Lloyd Wright, who lived in the hotel while working at the Guggenheim Museum, Truman Capote, Liza Minnelli, Marlene Dietrich and the Beatles. It has also been the set for many films such as Alfred Hitchcock's 1959 "North by Northwest", Jane Fonda and Robert Redford's Barefoot in the Park (1967), Arthur Hiller's "Plaza Suite" (1971), Sydney Pollack's "The Way We Were" (1973) starring Barbra Streisand and Robert Redford, 1981's Arturo (Arthur), "The Front" (1976), Crocodile Dundee 1 and 2 (1986 and 1988), Home Alone 2 (1992), Sleepless in Seattle (1993) 1993 with Tom Hanks and Meg Ryan, "Bride Wars" (2009), "The Great Gatsby (2013) with Leonardo DiCaprio.
In 2005 the hotel was closed for a major renovation work that included, among other things, the conversion of many rooms into private apartments and then reopened on March 1, 2008.
References
Kenneth T. Jackson, Lisa Keller, Nancy Flood
.
The Encyclopedia of New York City: Second Edition
. Yale University Press, 2010. pp. 1003-1004
History
(Plaza Hotel)
Plaza Hotel
(Wikipedia)