Park Row
Park Row (tra Ann St. & Brooklyn Bridge), NY 10007
Subway
4, 5, 6
(Brooklyn Bridge-City Hall);
J
, Z (Chamber St.);
R
, W (City Hall);
2, 3
(Park Place)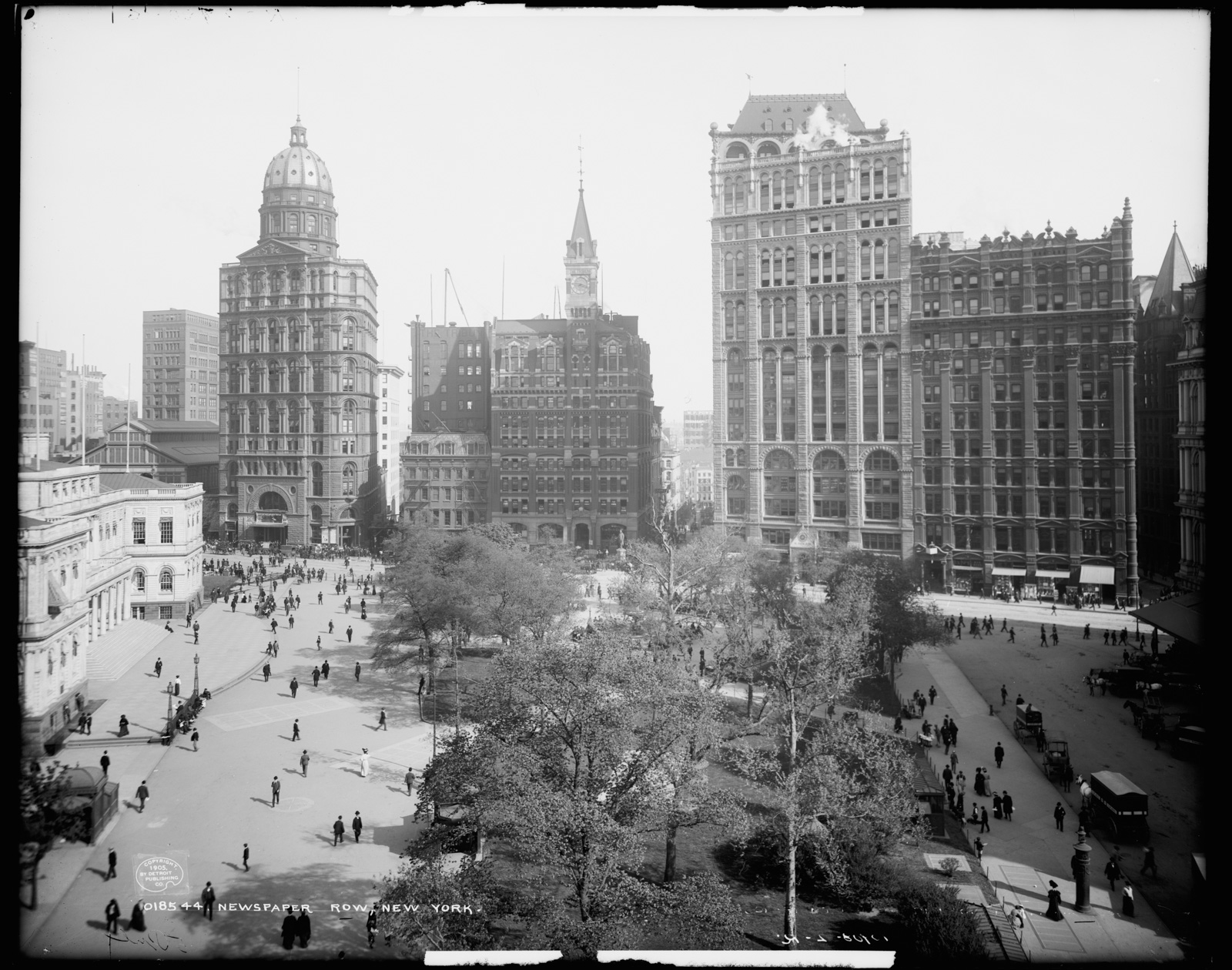 Once called Chatam Street in honour of William Pitt the Elder, Count of Chatam, it was renamed Park Row in 1886. Between 1840 and the beginning of the 1900s it was nicknamed Newspaper Row because all the major local newspapers settled there to be closer to the town hall. One of the city's first skyscrapers was built on this block, the Park Row Building, also known as 15 Park Row. Located in the south corner is 391 feet (119 m) high and was the tallest building in the world from 1899 until 1908, when it was surpassed by the Singer Building..
References
Henry Moscow
.
The Street Book: An Encyclopedia of Manhattan's Street Names and Their Origins
. Fordham University Press, 1990. p. 82
Kenneth T. Jackson, Lisa Keller, Nancy Flood
.
The Encyclopedia of New York City: Second Edition
. Yale University Press, 2010. p. 977
The History of New York's Newspaper Row, The Epicenter of 19th Century News
(6sqft.com)
Park Row
(Wikipedia)
Photo
Newspaper Row, Park Row, New York
(Foto The Library of Congress - Detroit Publishing Co.)