Northern Dispensary
165 Waverly Place (& Grove St.), New York, NY 10013
Metro
1
(Christopher St. - Sheridan Sq.);
A
, B,
C, D, E, F
, M (West 4 St. - Washington Square)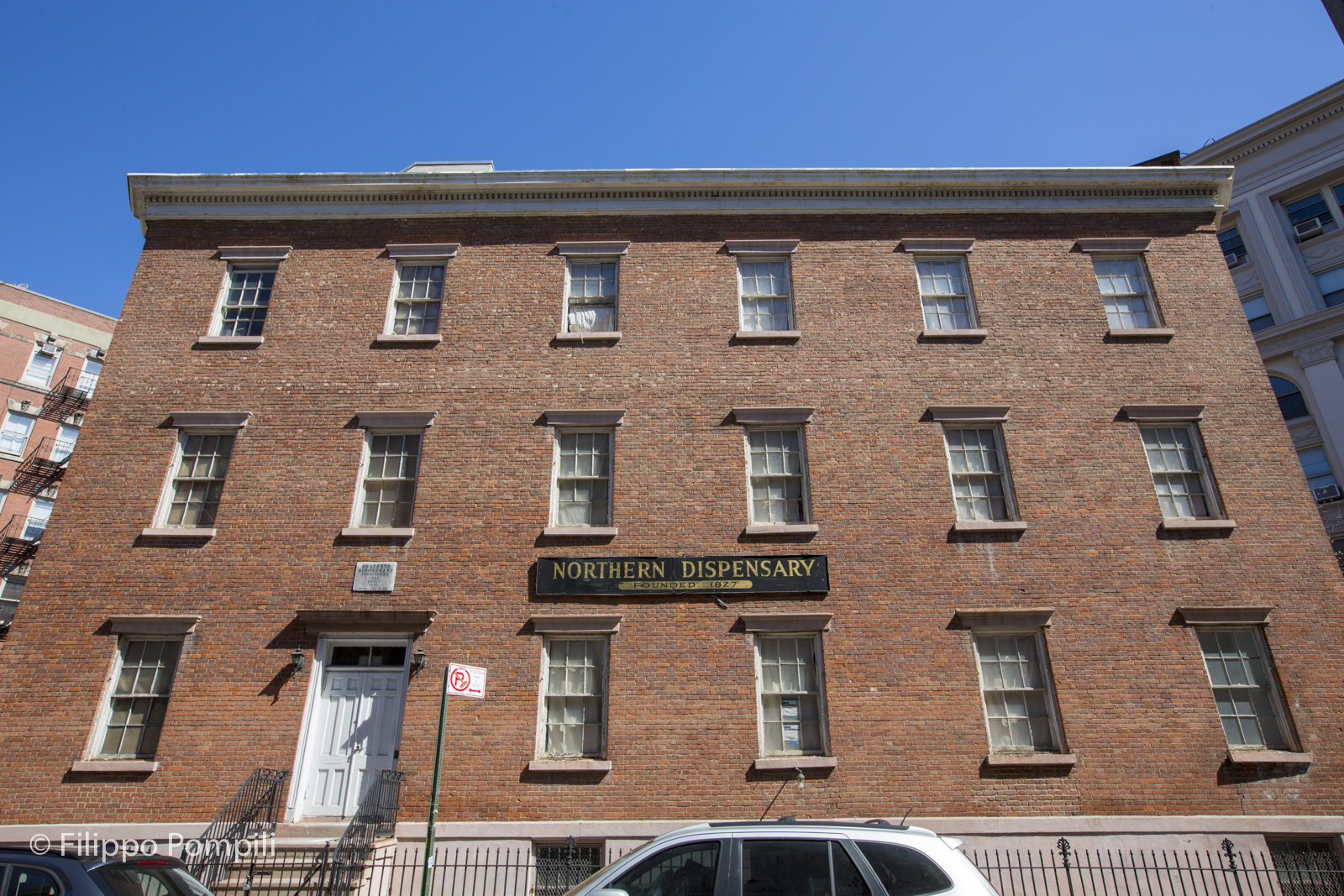 Northern Dispensary was a private foundation founded in 1827 to provide cheap or free health care to residents of Greenwich Village. In 1831 the current site was built in Greek revival style by carpenter Henry Bayard and bricklayer John C. Tucker. Among his patients was Edgar Allan Poe who was admitted here in 1837. After the Second World War it was transformed into a dental clinic and remained so until 1989 when it was closed due to lack of funds.
A curiosity of this triangular building is that it has two facades on the same street! In fact, Waverly Pl. for a short stretch branches off into two parts right where there is the Northern Dispensary.
References
Kenneth T. Jackson, Lisa Keller, Nancy Flood
.
The Encyclopedia of New York City: Second Edition
. Yale University Press, 2010. p. 944
Useful links
Building where Poe was a patient remains a mystery
(The Villager)
Gottlieb Co. getting active, but not on Northern Dispensary
(The Villager)
Where the "worthy poor" went for medical care
(Ephemeral New York)
The Northern Dispensary: Greenwich Village's Free Clinic
(nakedcitystories.com)