Marble Collegiate Reformed Church
5th Ave. (& 29th St.), New York, NY, 10001
Web
www.marblechurch.org
Contacts
(212) 686-2770
Subway
R,
W (28th St.)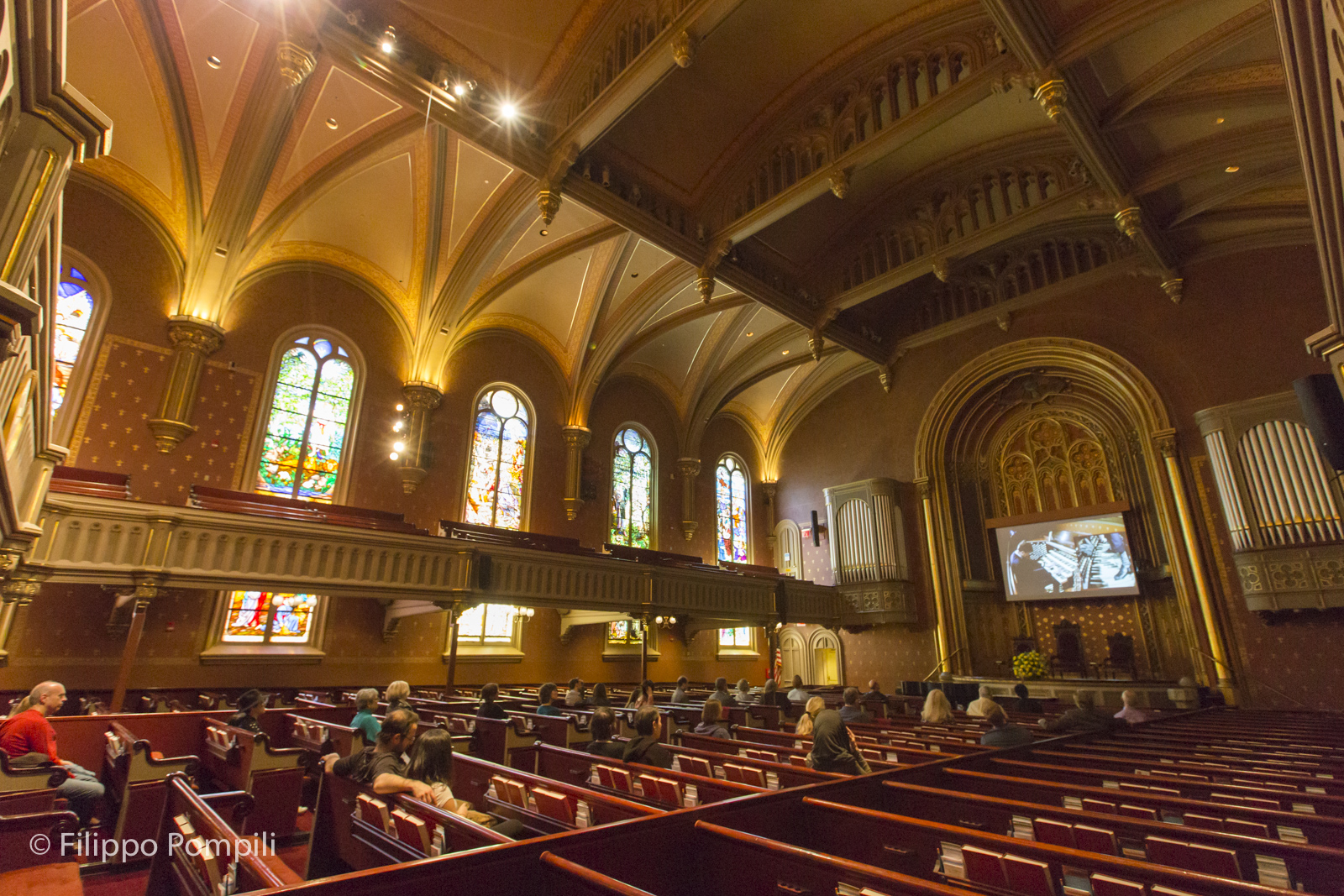 The Marble Collegiate Church, founded in 1628, is one of the oldest Protestant congregations in North America. The church was built in 1851-1854 on the basis of the project of the architect Samuel A. Warner, following the lines of a neo-Romanesque style with references to the neo-Gothic.
Pastor Norman Vincent Peale made it famous for his Sunday sermons broadcast on the radio and listened to nationwide, so it became known as "America's Hometown Church".
References
Kenneth T. Jackson, Lisa Keller, Nancy Flood
.
The Encyclopedia of New York City: Second Edition
. Yale University Press, 2010. p. 797
Gerard R. Wolfe
.
New York, a Guide to the Metropolis: Walking Tours of Architecture and History
. McGraw-Hill, 1994, 2° ed. p. 257
History
(The Collegiate Churches of New York)
Marble Collegiate Church
(Wikipedia)