Little Italy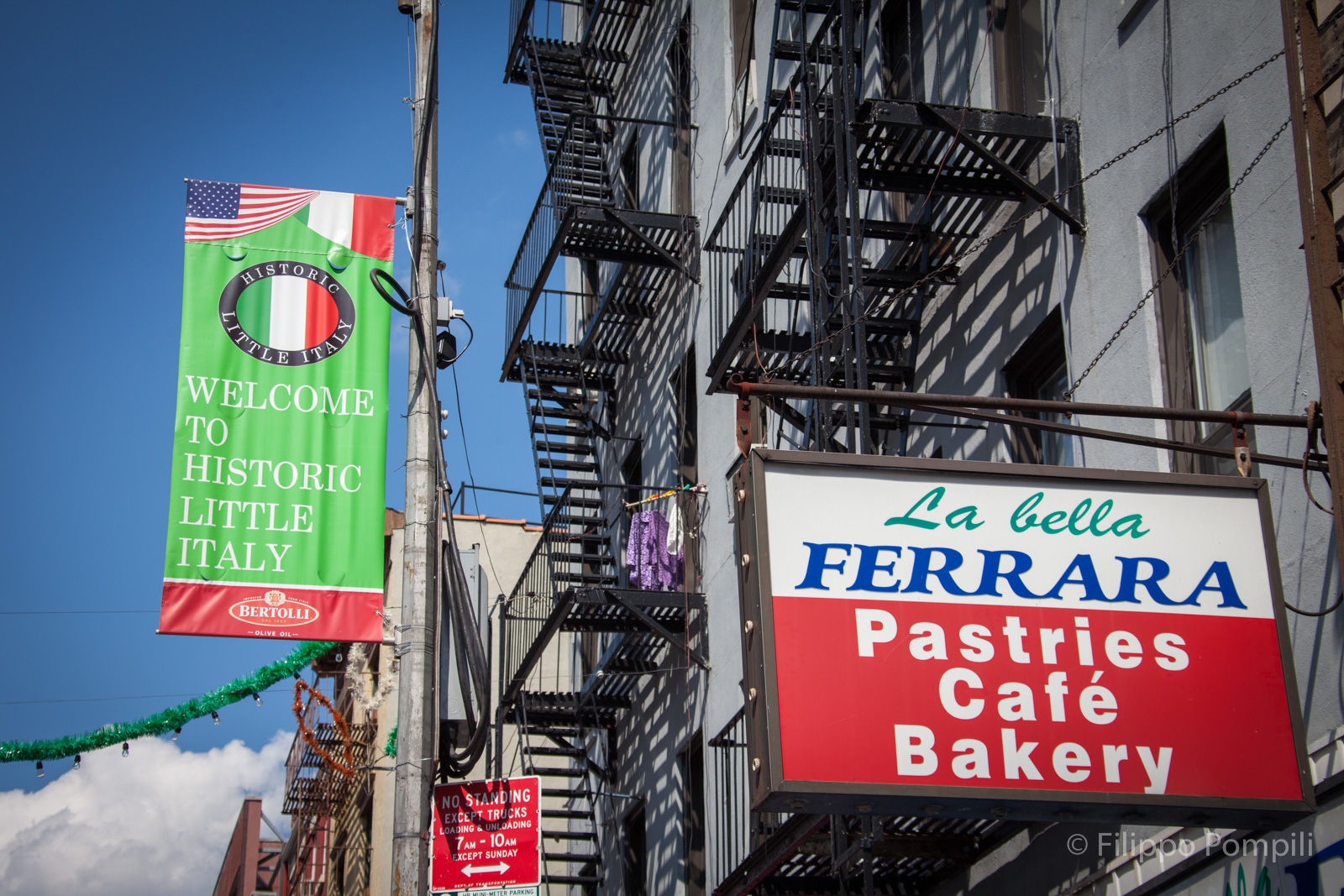 Little Italy is the famous suburb of Manhattan, where Italian immigrants began to settle in the mid-1800s. Here in 1859 a small Catholic chapel was opened on Canal St. and in 1888 the construction of the first church built by Italians in the United States and the second parish in the country after that of Philadelphia was completed. The church of St. Anthony of Padua, built in neo-Romanesque style on a project by the New York architect Arthur Crooks, is located on the corner of West Houston and Sullivan St. and is still officiated by the Franciscan Fathers. In 1880 it was published by Carlo Barsotti, Il Progresso Italiano, the first daily newspaper in Italian. After 1950 the Italian community began to be absorbed by the expansion of Chinatown and today Mulberry St. is the last stronghold of Little Italy.
The area is also known to have been a landmark of the Italian mafia. In 1972 at 129 Mulberry St. was killed Joey Gallo during a dinner with his family. And here were at home characters like Lucky Luciano and more recently John Gotti, who was arrested and sentenced to life imprisonment in 1992.
The whole area is transformed in September when the feast of San Gennaro is organized, the first edition of which dates back to 1926. Now the area, although small in size compared to its best moments, always has a strong tourist attraction. Its main attraction is the Italian culinary art with restaurants and cafes that flock to Mulberry St.
References
Kenneth T. Jackson, Lisa Keller, Nancy Flood
.
The Encyclopedia of New York City: Second Edition
. Yale University Press, 2010. p. 758
Useful links
Arrivederci, Little Italy
(New York Magazine)
Annual Feast of San Gennaro