Little Church around the Corner (The Church of the Transfiguration)
One East 29th Street (Fifth Avenue & Madison Avenue), New York, NY 10016
Web
www.littlechurch.org
Contacts
(212) 684-6770
Subway
6, R,
W (28th St.)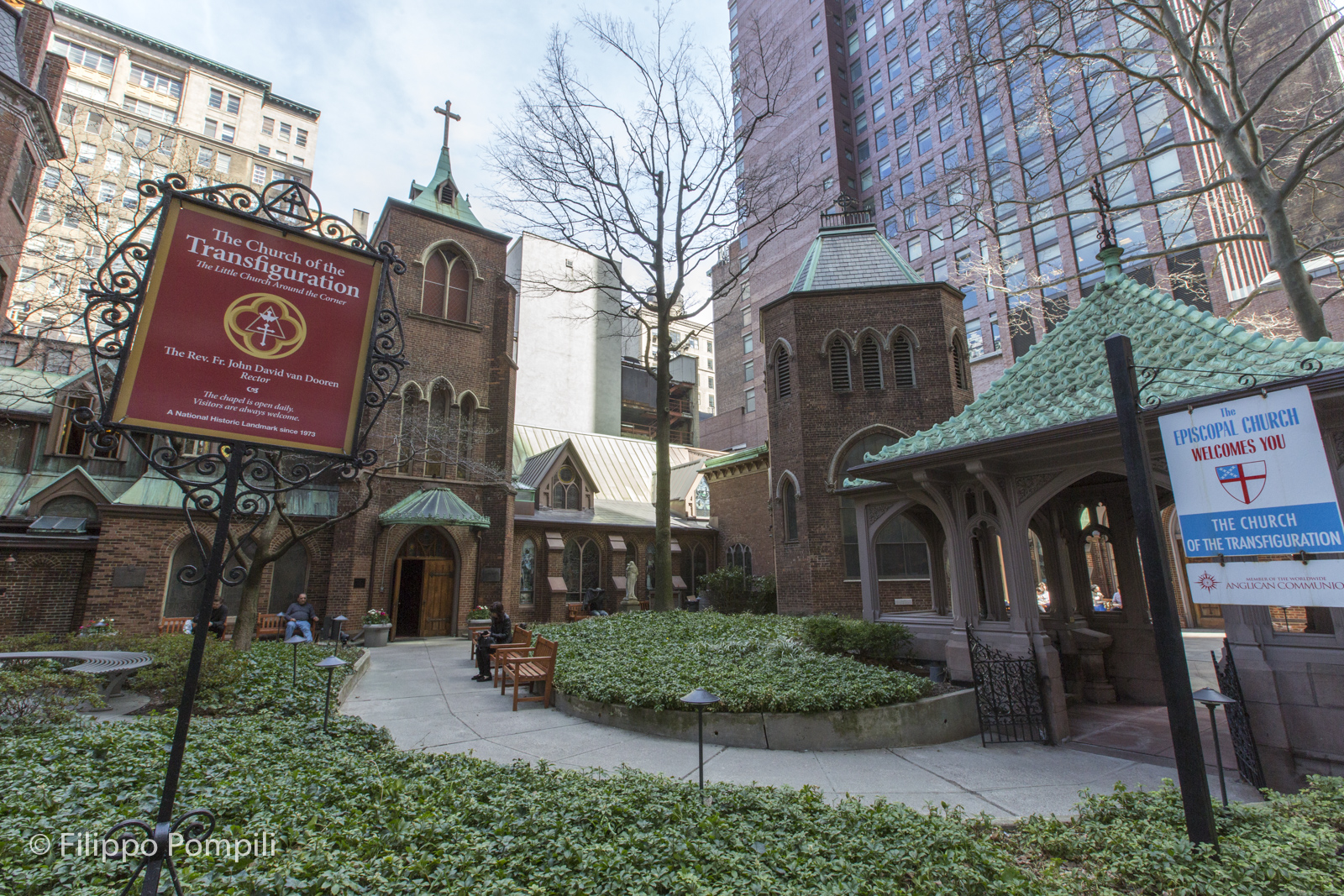 The Church of Transfiguration is an Episcopal church built between 1849 and 1856 in neo-Gothic style. The church is nicknamed Little Church around the Corner following a curious episode that in 1870 starred actor Joseph Jefferson while organizing the funeral of his friend and colleague, George Holland. At that time the actors did not enjoy great esteem and when Jefferson turned to the rector William T. Sabine, of the nearby Church of the Atonement, he received a sharp rejection. The priest then advised him and said "I believe there is a little church around the corner where they do that sort of thing". It was then that Jefferson exclaimed the famous phrase "If that be so, God bless the little church around the corner!" and the church began a longstanding association with the theater. It has served as the national headquarters of the Episcopal Actors' Guild since its founding in 1923, by the third rector, the Dr. Randolph Ray.
References
Kenneth T. Jackson, Lisa Keller, Nancy Flood
.
The Encyclopedia of New York City: Second Edition
. Yale University Press, 2010. pp. 251-252
Gerard R. Wolfe
.
New York, a Guide to the Metropolis: Walking Tours of Architecture and History
. McGraw-Hill, 1994, 2° ed. p. 257
Church of the Transfiguration, Episcopal (Manhattan)
(Wikipedia)
Useful links
Church of the Transfiguration "The Little Church Around the Corner"
(www.nycago.org)