Jefferson Market Library
425 Avenue of the Americas (&W 10th St.), New York, NY, 10011
Web
www.nypl.org
Contacts
(212) 254-8620
Opening hours
10:00am-8:00pm (Monday-Thursday); 10:00am-5:00pm (Friday-Saturday); 1.00pm-5:00pm (Sunday).
Accessibility
Wheelchair accessible.
Subway
F
, M (14th St.);
1
(Christopher St - Sheridan Sq)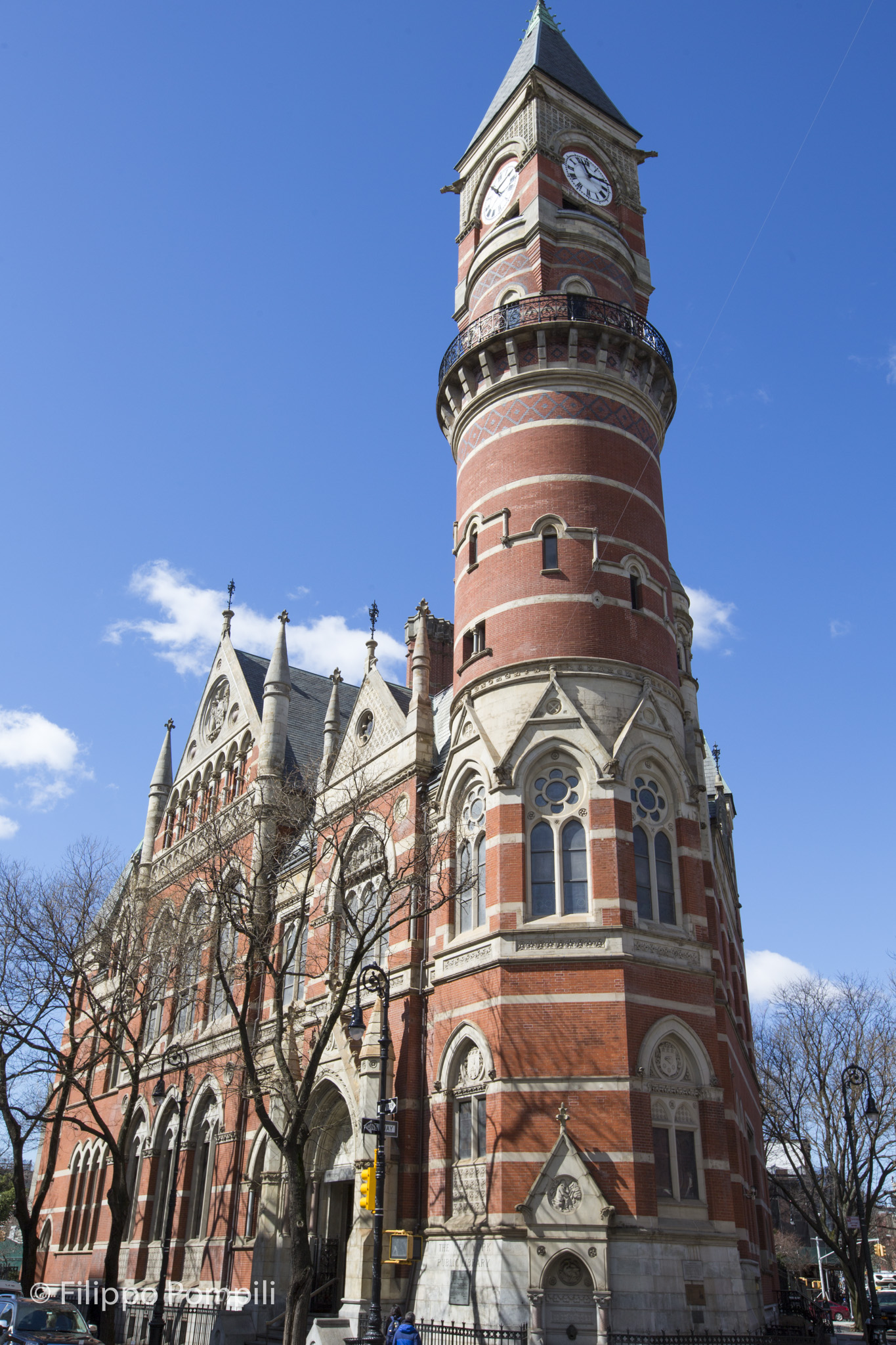 Also known as the Jefferson Market Courthouse, it was built between 1874 and 1877 on the basis of a design by architects Frederick Clarke Withers and Calvert Vaux (the latter also designed the Central Park plan together with Frederick Law Olmsted). It was one of the best examples of Victorian Gothic style and in 1885 was voted one of the ten most beautiful buildings in the United States.
Its initial function was to house the Palace of Justice with adjacent a prison, a fire station and a market. The 52-meter-high tower was used as an observation point to spot fires. These towers were widespread until electric fire alarms were introduced.
In 1967, after risking demolition, the building was renovated under the supervision of Italian architect and painter Giorgio Cavaglieri (1911-2007) and now houses one of the offices of the New York Public Library. The clock on the tower is called Old Jeff.
References
Kenneth T. Jackson, Lisa Keller, Nancy Flood
.
The Encyclopedia of New York City: Second Edition
. Yale University Press, 2010. p. 675
Gerard R. Wolfe
.
New York, a Guide to the Metropolis: Walking Tours of Architecture and History
. McGraw-Hill, 1994, 2° ed. pp. 116-117
About the Jefferson Market Library
(The New York Public Library)
Jefferson Market Library
(Wikipedia)