Haughwout Building
488-492 Broadway (& Broome St.), New York, NY 10012
Subway
B,
D, F
, M (Broadway/Lafayette St.);
6
(Spring St.);
R
, W (Prince St.);
R
, W (Canal St.)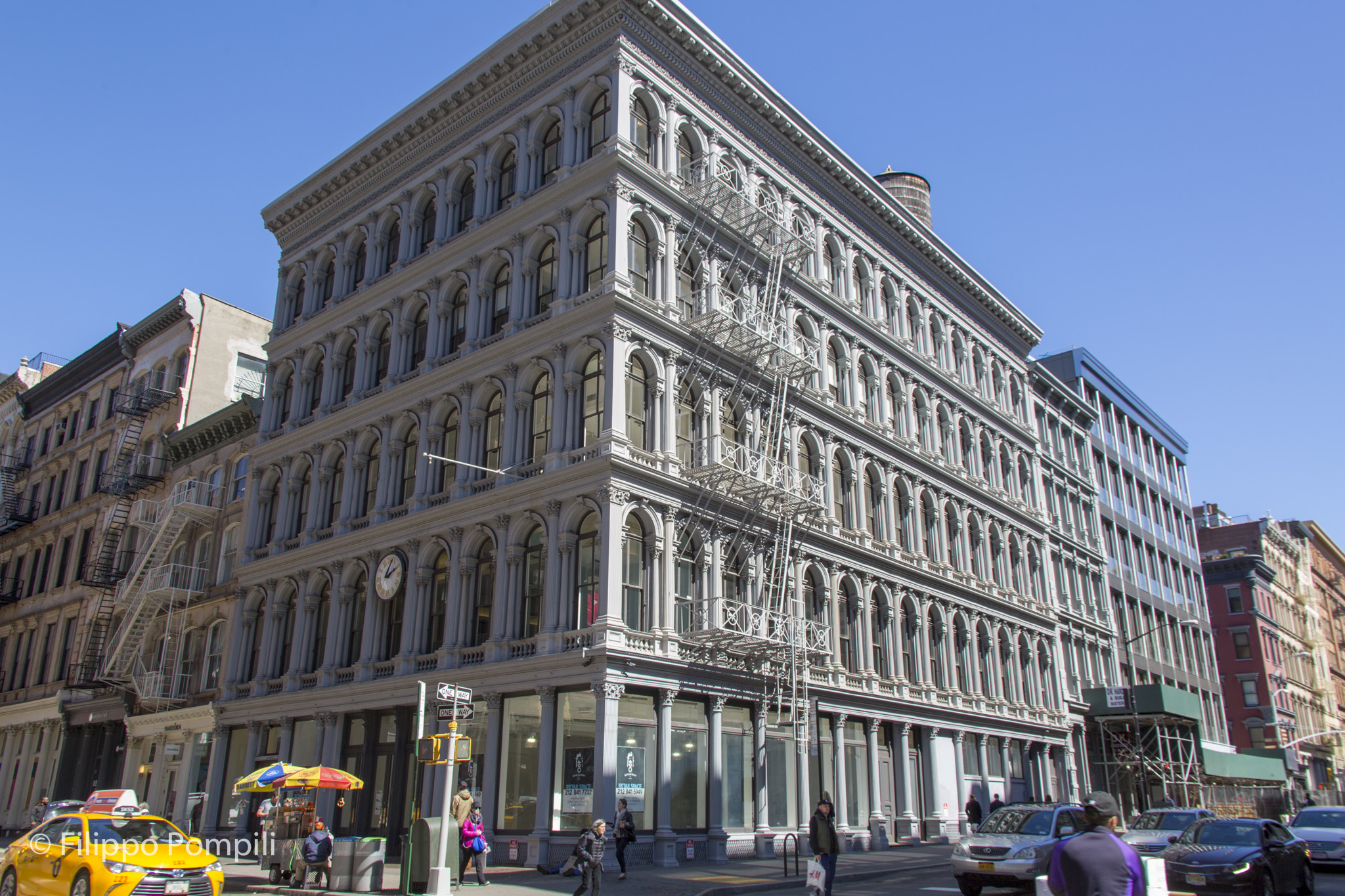 Designed in 1856 by John P. Gaynor as an exhibition for the E. V. Haughwout & Company, an important company that produced crystal and porcelain, follows the Venetian Renaissance style and in particular the architect was inspired by the Biblioteca Marciana in Venice. It is considered one of the best buildings built with a cast iron structure, so much so as to be called the "Parthenon of Cast-Iron Architecture in America".
The first steam lift was also installed in the building, commissioned from the company Elisha Graves Otis, which later became a leader in the field.
The porcelain and glassware of the E. V. Haughwout & Company was very famous, so much so that it was used in the furnishing of the White House and exhibited at the 1853-54 exhibition held in the New York Crystal Palace.
References
Gerard R. Wolfe
.
New York, a Guide to the Metropolis: Walking Tours of Architecture and History
. McGraw-Hill, 1994, 2° ed. pp. 201-202
E. V. Haughwout Building
(Wikipedia)