Harrison Street Row Houses
Harrison St (& Greenwich St.), New York, NY 10013.
Subway
Metro:
1, 2, 3
(Chambers St.);
1
(Franklin St.)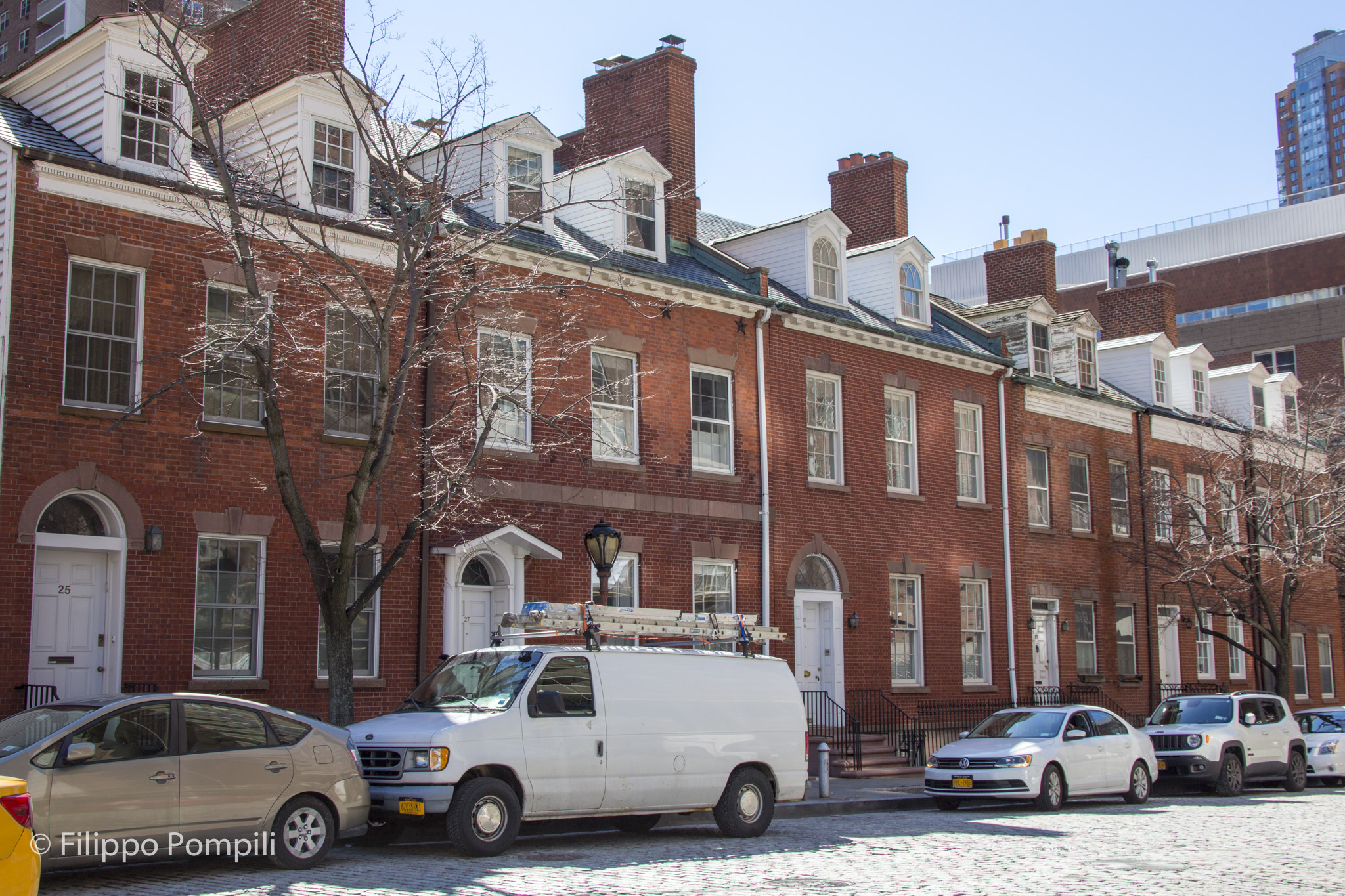 In the southwest corner of the intersection of this street and Greenwich St., there is a group of nine townhouses built in federal style in the early 1800s. Those with house numbers 25, 37, 39 and 41 were built by John McComb, Jr., the architect of City Hall. Originally three of these houses were located on Washington Street and were brought here in 1975 to avoid their demolition when the local Washington Market was moved to the Bronx.
References
Bill Harris
.
One Thousand New York Buildings
. Black Dog & Leventhal, 2005. p. 109
Francis Morrone
.
The Architectural Guidebook to New York City
. Gibbs Smith, 2002. p. 61
Those Very Old, Very New Houses on Harrison Street
(Daytonian in Manhattan)
Harrison Street Row
(New York Architecture)