Greenwich Village
Indicatively it is the area between the Hudson River, 14th St., Broadway and Houston St.
Web
www.gvshp.org
Subway
R
, W (8th St./NYU);
6
(Astor Pl.);
A
, B,
C, D, E, F
, M (West 4 St - Washington Square)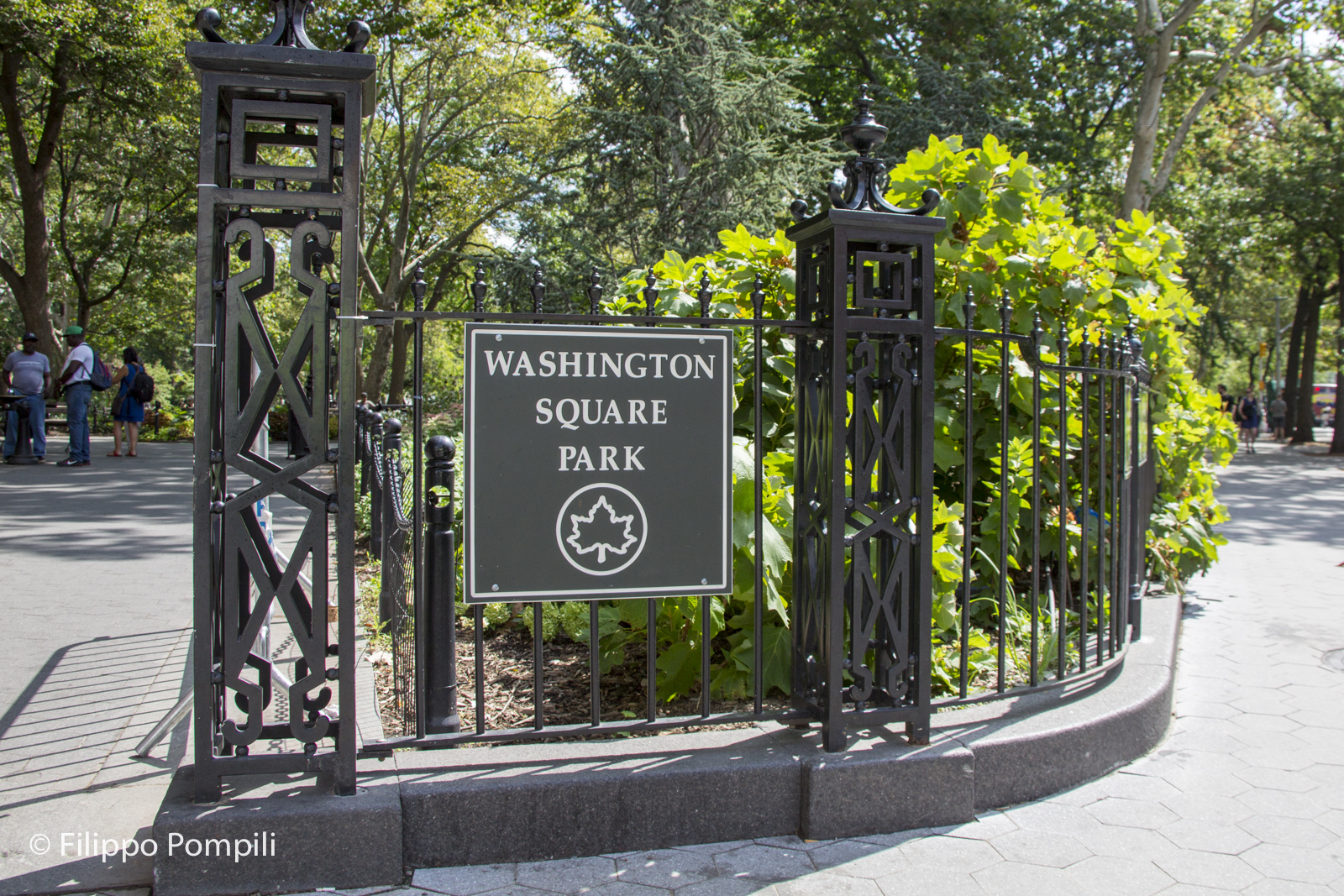 Greenwich Village, sometimes simply called The Village, is located where once there was a settlement called
Sapokanikan
, where Native Americans camped to fish for trout in the Minetta stream. After 1626 the area was transformed into a large tobacco plantation by the governor of the Dutch West India Company Wouter van Twill who named it Bossen Bouwerie (the farm in the woods). In 1664, with the conquest of the island by the British, the plantation was bought by a commander of a naval squadron, Sir Peter Warren, who renamed it Greenwich. Gradually the area began to develop and became a small town. At the beginning of the 19th century the word Village was added to the name Greenwich.
Greenwich Village is therefore one of the oldest districts of the city and has a unique personality, so much so that it is considered a small town within the city. The houses are low and built in different architectural styles, this contrasts with the architectural verticalism that made Manhattan famous throughout the world and that extends to Downtown and the area north of 14th Street. Particularly frequent are the brownstones, terraced houses built with red sandstone bricks, with small windows and a wrought iron staircase at the entrance.
Features of the area are small boutiques, antique shops, art galleries, theaters, clubs and restaurants.
This special atmosphere made Greenwich Village the meeting place for alternative artists and intellectuals between the 1930s and 1960s. At present, the neighborhood maintains this intellectual air, also because of the presence of New York University.
References
Kenneth T. Jackson, Lisa Keller, Nancy Flood
.
The Encyclopedia of New York City: Second Edition
. Yale University Press, 2010. pp. 554-557
Gerard R. Wolfe
.
New York, a Guide to the Metropolis: Walking Tours of Architecture and History
. McGraw-Hill, 1994, 2° ed. p. 99
Greenwich Village
(Wikipedia)
Village History
(The Greenwich Village Society for Historic Preservation)
Useful links
The Village Voice