Gramercy Park
Gramercy Park (Irving Pl. & 20th St.), New York, NY 10003
Web
gramercyparkblockassociation.org
Subway
4, 5, 6, L, N, Q, R
, W (14th St. - Union Square);
6, R
, W (23rd St.)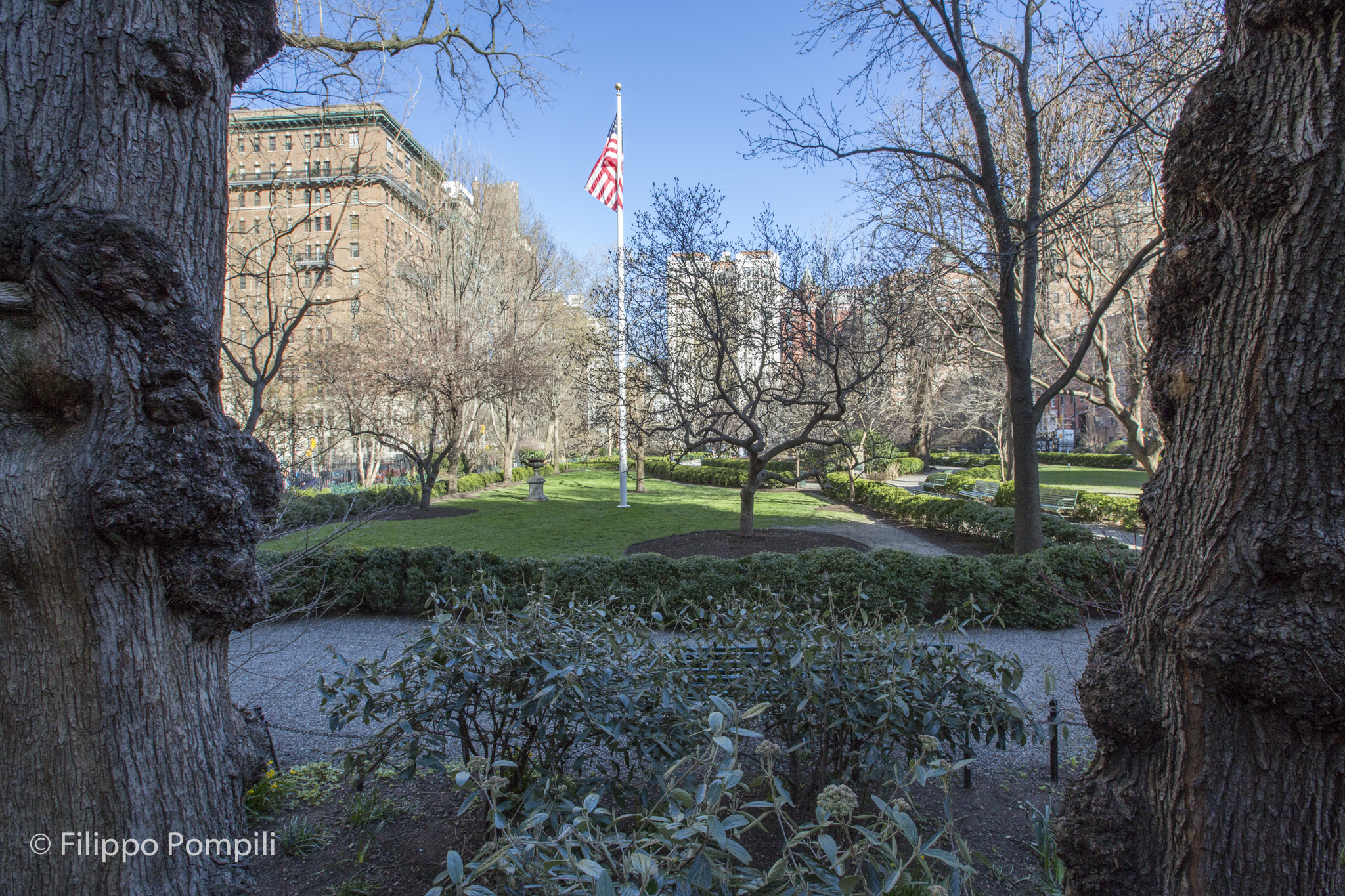 The area was developed in 1831 by Samuel B. Ruggles, a descendant of Peter Stuyvesant, the last Dutch governor of New Amsterdam, who designed the streets around a private park of about 8,000 square meters in English style.
Early residents included Valentine Mott, a Union Army medical officer and founder of Bellevue Hospital and NYU Medical School, George Templeton Strong, a lawyer and diarist, and James Harper, mayor of New York from 1844 to 1845, who lived at 4 Gramercy Park West. Others were the architect Stanford White, Albert Gallatin, Secretary of the Treasury, Alfred Ringling, co-founder of Ringling Brothers Circus, the Steinway family, producer of the famous pianos.
In 1878 the area lost some of its charm when the elevated railroad on Third Avenue was built, while in the early 1900s many of the 18th century townhouses were converted into apartments and some into clubs, such as 15 Gramercy Park, the former home of the 25th governor of the State of New York, Samuel J. Tilden, who was bought in 1906 by the National Arts Club, which converted it into its headquarters. The Club is a private club founded in 1898, whose aim is to "stimulate, foster, and promote public interest in the arts and to educate the American people in the fine arts". The members are painters, sculptors, writers, musicians, architects, photographers but also personalities from the world of cinema and three Presidents of the United States: Theodore Roosevelt, Woodrow Wilson and Dwight Eisenhower.
Even today, the park is only accessible to residents and is one of only two private parks in the city, the other is Sunnyside Gardens Park in Queens.
References
Kenneth T. Jackson, Lisa Keller, Nancy Flood
.
The Encyclopedia of New York City: Second Edition
. Yale University Press, 2010. pp. 541-542
Gerard R. Wolfe
.
New York, a Guide to the Metropolis: Walking Tours of Architecture and History
. McGraw-Hill, 1994, 2° ed. pp. 243-247
Gramercy Park
(Wikipedia)