Grace Church
802 Broadway (& 10th St.) New York, NY 10003
Web
www.gracechurchnyc.org
Contacts
(212) 254-2000
Subway
4, 5, 6, L, N, Q, R
, W (14th St.-Union Sq.);
6
(Astor Pl.);
R
, W (8th St./NYU);
L
(3rd Av.)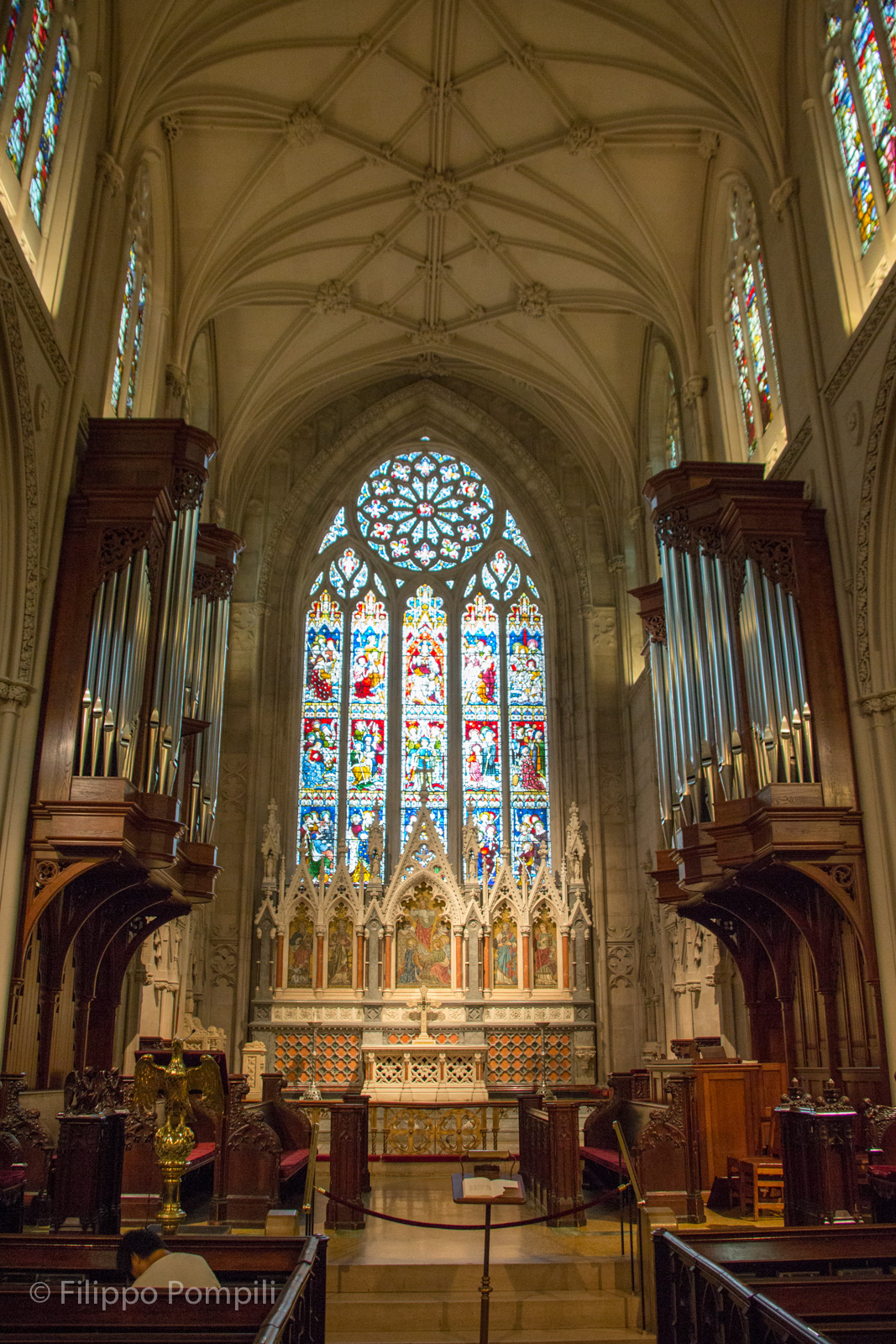 The Grace Church was designed in neo-Gothic style by architect James Renwick Jr. when he was only 23 years old and was built between 1843 and 1846. Later the architect also designed more famous and important works such as the St. Patrick's Cathedral and the Smithsonian Institution, but this is considered by many to be his best work. Of particular note are the 46 stained glass that decorate the windows. During the rector Henry Codman Potter's period (1868-1883) the wooden spire was replaced with a marble spire designed by Renwick and in 1876 the Grace Chapel (132 East 14th St.) was rebuilt and used as a center for English language courses and other educational programs for immigrants. Potter's help was continued by his successor, William R. Huntington (1883-1909), who expanded the mission to the Lower East Side. Even today, the church still offers support to the homeless.
A small note about the owner of the land on which Grace Church stands; Henry Brevoor: he was so careful to preserve his apple orchard that he forced the administrators of the time to deviate the Broadway route (just at that point the road makes a curve) and prevented the construction of 11th St. on his land (this in fact does not exist between Broadway and 4th Ave.).
References
Kenneth T. Jackson, Lisa Keller, Nancy Flood
.
The Encyclopedia of New York City: Second Edition
. Yale University Press, 2010. p. 539
Gerard R. Wolfe
.
New York, a Guide to the Metropolis: Walking Tours of Architecture and History
. McGraw-Hill, 1994, 2° ed. pp. 213-214
History
(Grace Church)
Grace Church
(Wikipedia)