Flatiron Building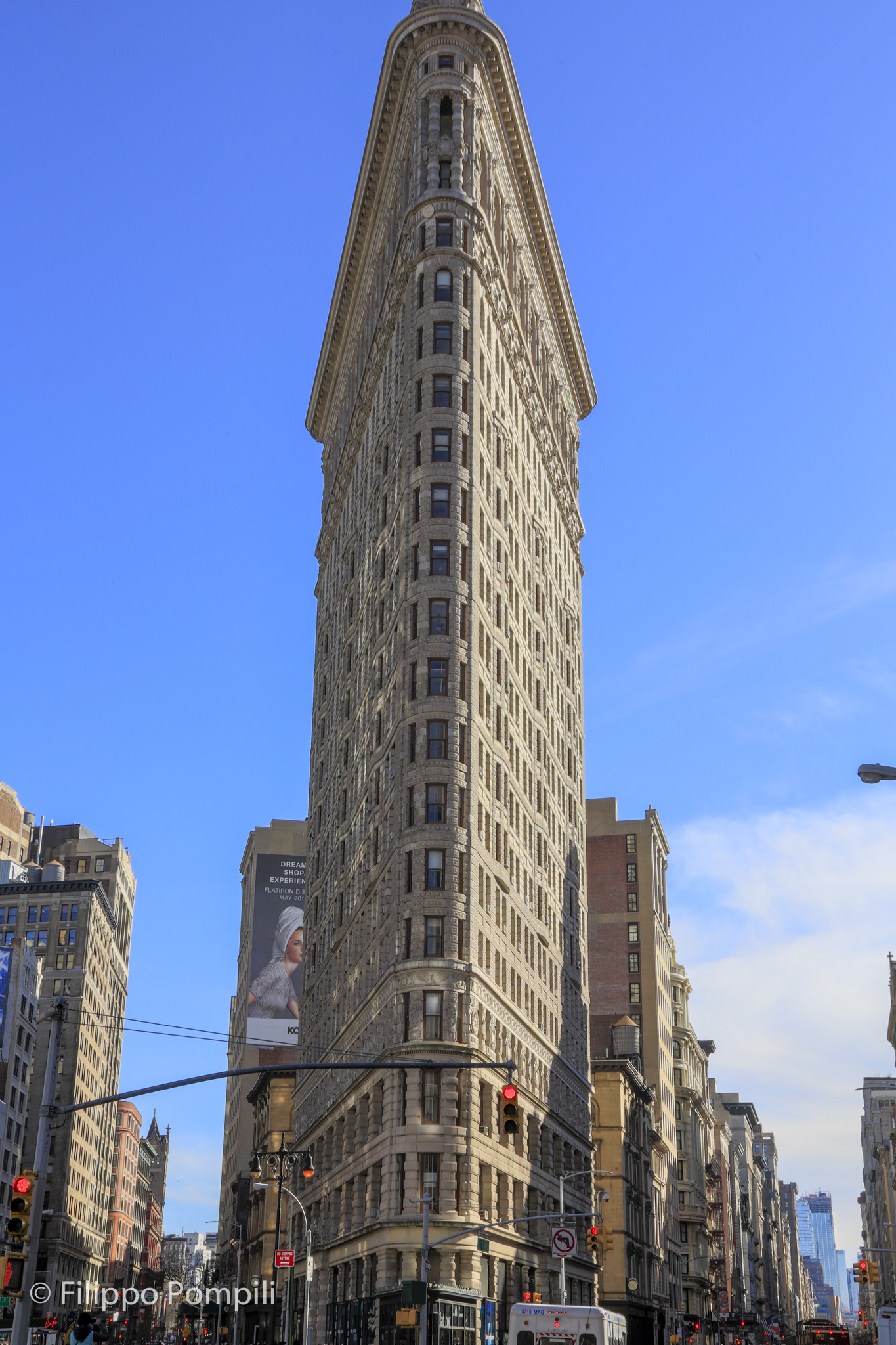 Designed by the Chicago architect Daniel H. Burnham following the neo-classical style Beaux-Arts, commissioned by the impresario George A. Fuller, it has 22 floors with a height of 86.9 meters. When it was built in 1902 it was the tallest building in the world and was one of the first skyscrapers in New York entirely supported by a steel structure. The narrowest vertex measures only 6.5 feet wide, with an acute angle of about 25 degrees. Its original name, Fuller Building, was changed to Flatiron Building due to its triangular shape reminiscent of an iron. When it was completed he received some severe criticisms such as those of the New York Times that called it a "monstrosity" while the sculptor William Ordway Partridge, author of the "Pietà" in St. Patrick's Cathedral, considered it "a disgrace to our city, an outrage to our sense of the artistic, and a menace to life". Today it is considered one of the symbols of the city.
References
Kenneth T. Jackson, Lisa Keller, Nancy Flood
.
The Encyclopedia of New York City: Second Edition
. Yale University Press, 2010. p. 458
Gerard R. Wolfe
.
New York, a Guide to the Metropolis: Walking Tours of Architecture and History
. McGraw-Hill, 1994, 2° ed. p. 273
Francis Morrone
.
The Architectural Guidebook to New York City
. Gibbs Smith, 2002. pp. 118-120
Flatiron Building
(Wikipedia)
History Of The Flatiron Building
(Warburg Realty)