First Presbyterian Church
12 W 12th St. (& Fifth Ave.), New York, NY 10011
Web
www.fpcnyc.org
Contacts
(212) 675-6150
Subway
4, 5, 6, L, N, Q, R
, W (14th St.-Union Sq.);
F
, M (14th St.)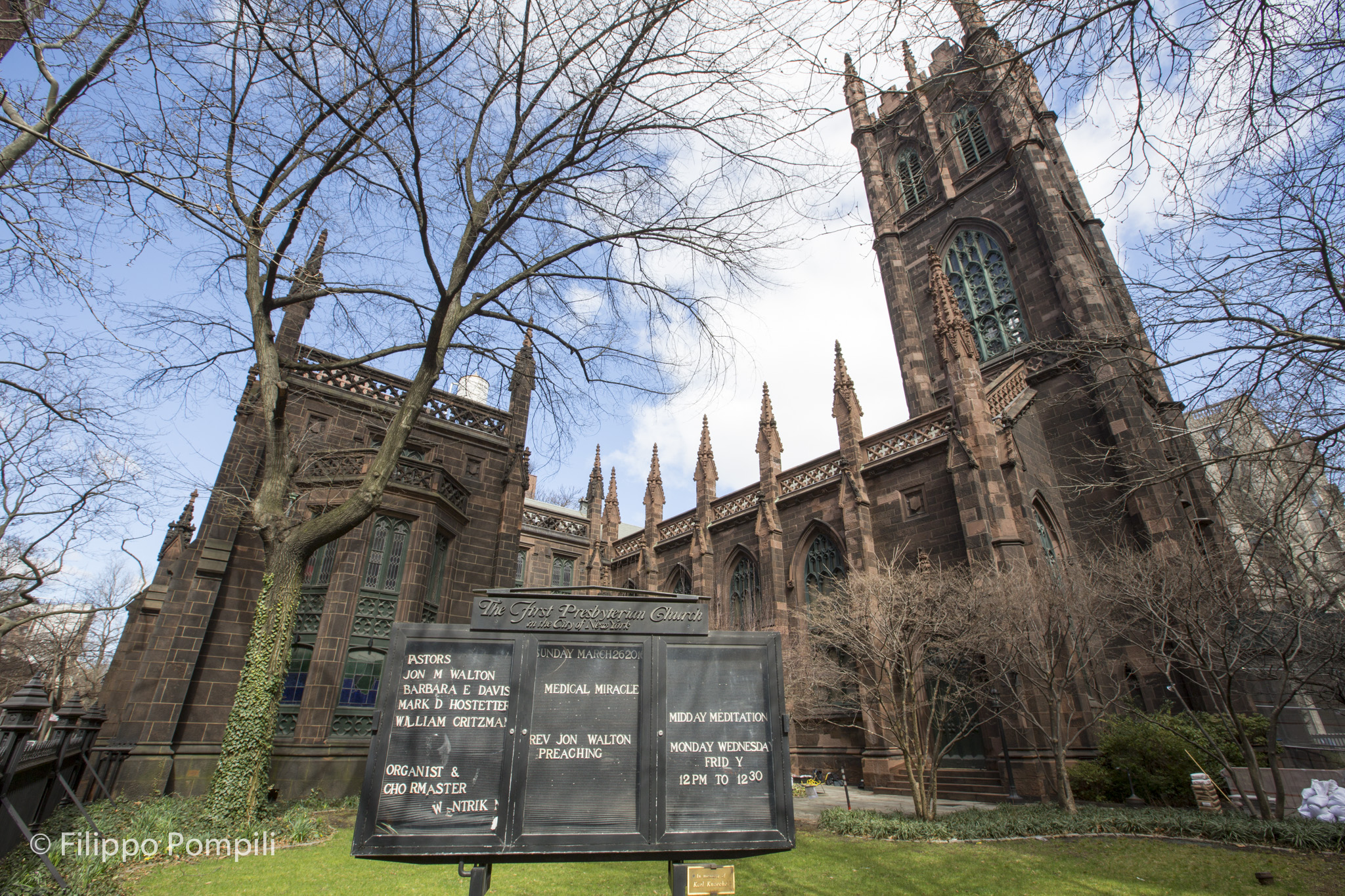 The First Presbyterian Church was built in neo-Gothic style in 1846 on the basis of the design by architect Joseph C. Wells, who was inspired by the Church of St. Saviour at Bath in England and by Magdalen College in Oxford for the central tower.
Over the years other details were added such as the south transept in 1893 by the architectural firm McKim, Mead & White and the choir in 1919.
The need for more space for the Church's activities led to the construction of the Twelfth Street church house at the end of the 1950s. The project was designed by architect Edgar A. Tafel, a pupil of Frank Lloyd Wright, who created a modern building that blended well with the Gothic style of the church.
At the beginning of the 90's the south wing underwent a major restoration.
References
Francis Morrone
.
The Architectural Guidebook to New York City
. Gibbs Smith, 2002. pp. 84-85
Our Sacred Spaces
(The First Presbyterian Church)
First Presbyterian Church (Manhattan)
(Wikipedia)