Empire State Building
350 5th Ave, New York, NY 10118
Web
www.esbnyc.com
Opening hours
Open every day 8:00am-2:00am
Accessibility
Wheelchair accessible.
Subway
B,
D, F
, M,
N, Q, R
, W (34th St./Herald Sq.);
6
(33rd St.)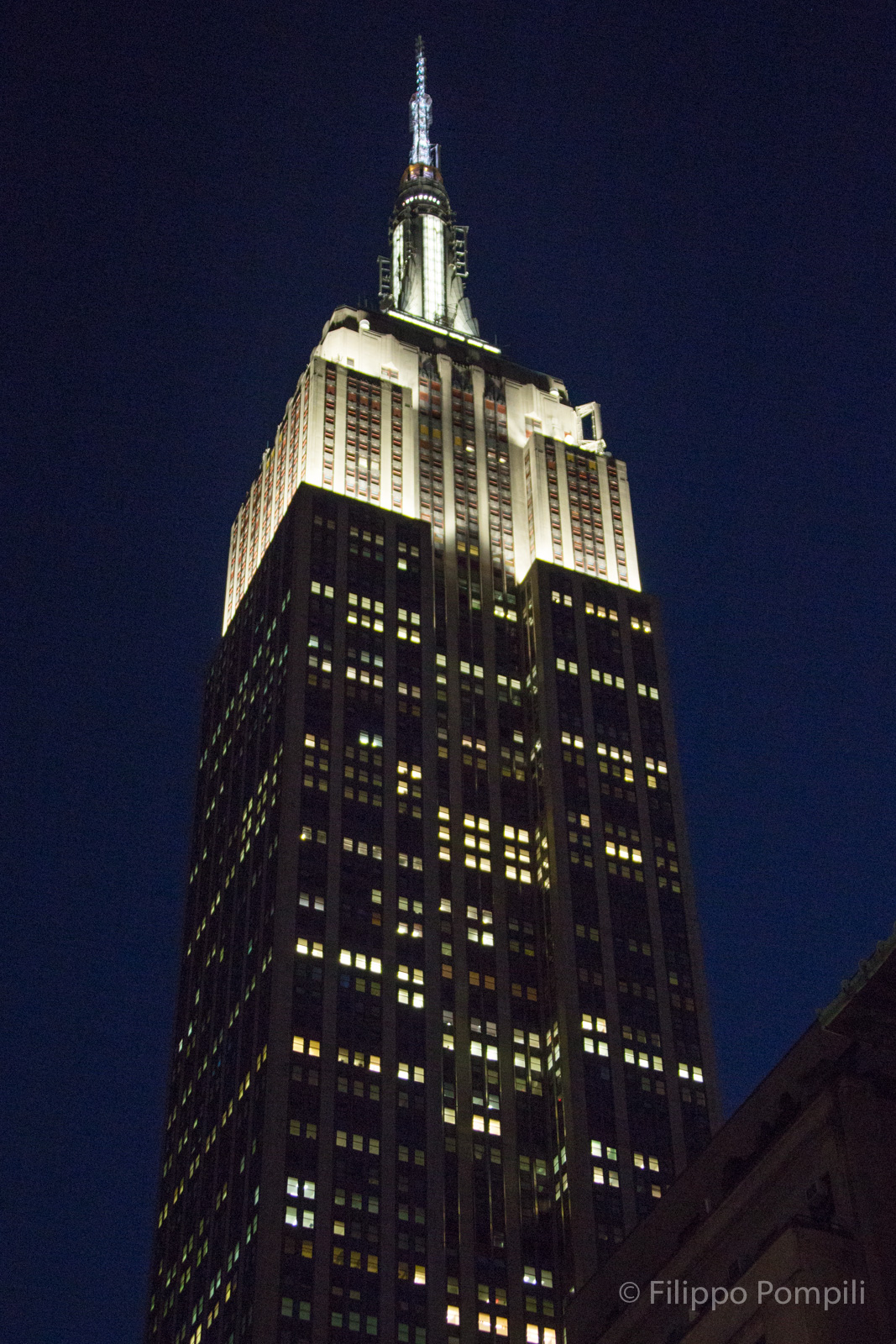 Until the 1970s, the Empire State Building was the tallest skyscraper in the world. It is 381 meters high and 102 floors (in reality the actual floors are 86, on the 102nd floor there is only the observatory) but considering the tip of the flagpole you can reach 443 meters. Some figures give an idea of the size of this famous building. Inside there are 63 elevators that cover a total of over 11 km, 6,500 windows, 5,600 km of telephone and telegraph cables, 100 km of pipes, 60,000 tons of steel (enough to build a railway over 600 km long), 209,000 square meters of usable area, 1,048,000 m
3
of total volume of the building and finally 1,860 steps to reach the observatory located on the 102nd floor from street level. On this infinite scale every year there is a race, the
Empire State Run-up
. The times of the best athletes are around 11 minutes!
The skyscraper was designed by Shreve, Lamb & Harmon Associates and was an example of efficiency in the process of design and planning of the construction that allowed the construction in a very short time. The demolition of the building on the block, the Waldorf-Astoria, began on 1 October 1929 and the first steel structure was laid on 7 April 1930. During the most intense period of the work, there were 3,500 workers present on the site who were able to carry out 14 floors in a period of 10 days. The building was completed 45 days in advance, saving $5 million on the budget. The opening ceremony was held on May 1, 1931. All this efficiency came up against the severe crisis of the period and for this reason the building was only partially rented out, so much so that it was nicknamed the "Empty State".
On July 28, 1945 a B-25 bomber crashed into the skyscraper at the height of the 79th floor, in the accident died the pilot, two passengers and eleven people inside the building.
In the initial design, the flagpole was to be used as a berth for the dirigible, but in reality this happened only once and the idea was abandoned because of its dangerousness.
The Empire State Building has been used as a stage for some films, the most famous of which is of course
King Kong
of 1933.
References
Kenneth T. Jackson, Lisa Keller, Nancy Flood
.
The Encyclopedia of New York City: Second Edition
. Yale University Press, 2010. pp. 413-414
Empire State Realty Trust
Empire State Building
(Wikipedia)