East Village
This is the area between 14th St., East River, East Houston St. and Bowery
Subway
R
, W (8th St./NYU);
6
(Astor Pl.),
L
(1st Ave e 3rd Ave.)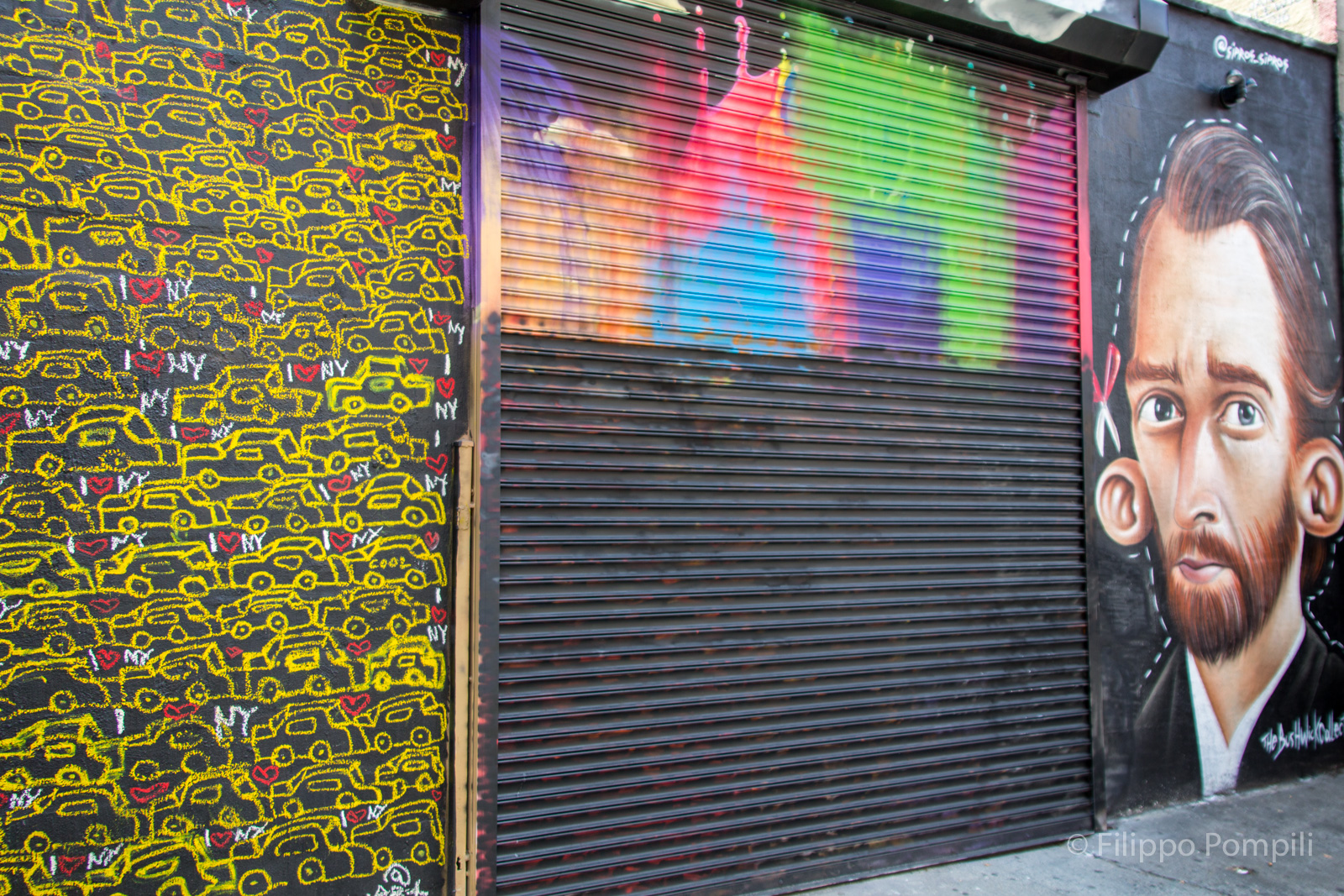 The East Village has had a mixed history since its first settlements. It was here that Peter Stuyvesant, the last Dutch governor of New Holland, owned an estate, the Dutch colony that included the city of New Amsterdam, today's New York City. In the 19th century, wealthy entrepreneurs such as the Astor, Delano and Vanderbilt families acquired some real estate. In the early 1900s these wealthy families moved and the neighborhood was populated by immigrants of various ethnic backgrounds. The first to settle in this area were the Irish, so it was the turn of Germans, Poles, Jews, Ukrainians and, after the Second World War, Hispanics and especially Puerto Ricans.
In 1960, thanks to the very low rents, the area was a pole of attraction for various alternative currents. From beatniks to hippies of the seventies to punks. In the eighties it was the turn of young emerging artists such as Keith Haring and Jean-Michel Basquiat. In 1990, to combat drug trafficking and violence, Tompkins Square Park, which together with St Marks Pl is the heart of the area, was closed to the public and reopened only two years later. At the end of the last century several real estate companies invested in the area, this allowed the arrival of middle class tenants and tourists.
The neighborhood offers a variety of theatrical and musical performances and during the year hosts several cultural events.
There are record shops, vintage clothing stores and restaurants offering many types of cuisine.
References
Kenneth T. Jackson, Lisa Keller, Nancy Flood
.
The Encyclopedia of New York City: Second Edition
. Yale University Press, 2010. pp. 392-393
Gerard R. Wolfe
.
New York, a Guide to the Metropolis: Walking Tours of Architecture and History
. McGraw-Hill, 1994, 2° ed. p. 133
Useful links
East Village, Manhattan
(Wikipedia)