Diamond & Jewelry Way
47th St. (Fifth Ave. & Sixth Ave.), New York, NY 10036
Web
www.diamonddistrict.org
Subway
B,
D, F
, M (47-50 Streets - Rockefeller Center)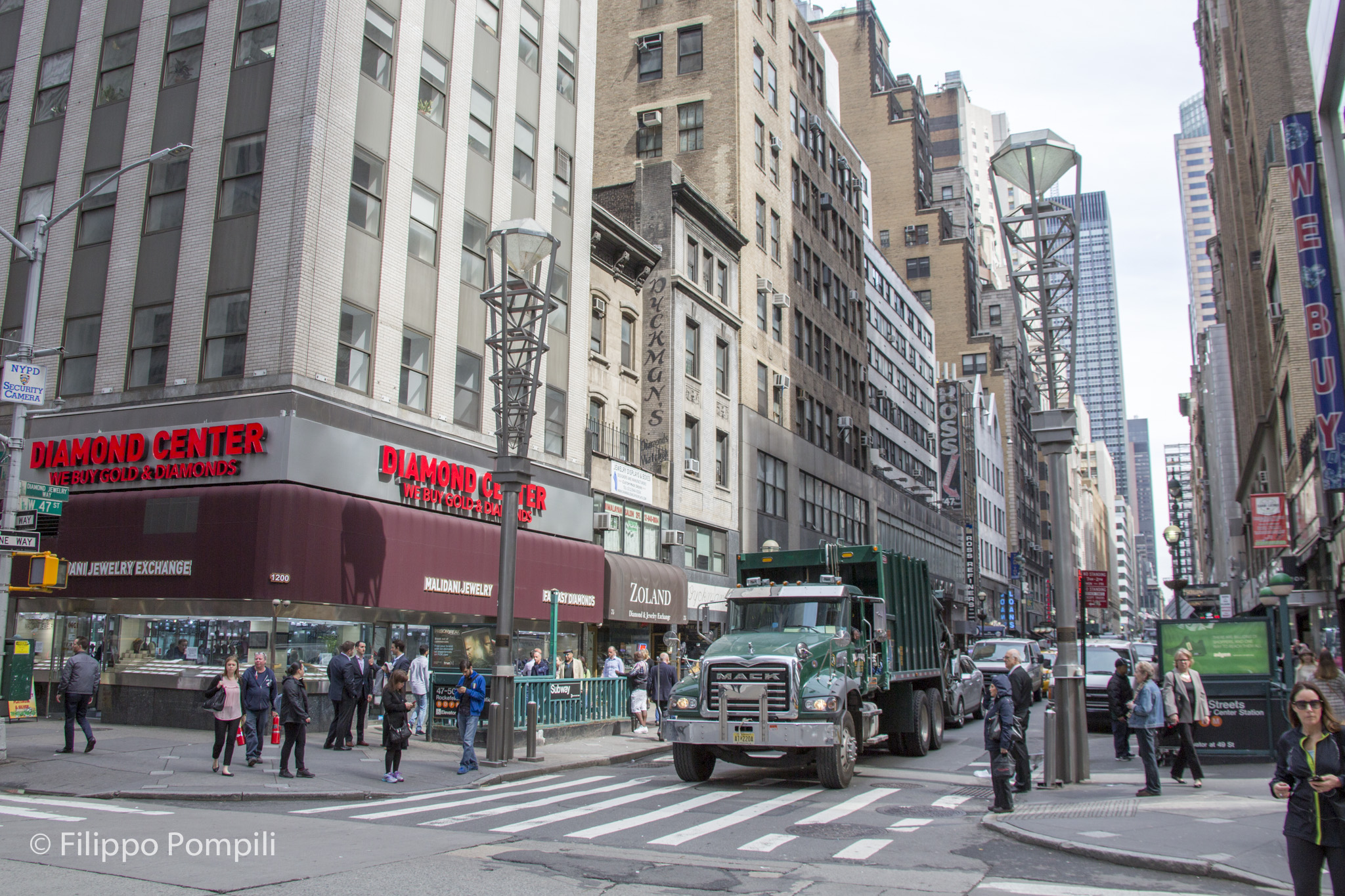 The Diamond District area is located in midtown, particularly on 47th St. in the section between Fifth Ave. and Sixth Ave. and includes about 2,600 independent companies almost all related to the trade in diamonds or precious jewelry. The United States is considered to be one of the world's largest diamond markets and over 90 percent of those entering the country pass through New York, most of them through the Diamond District.
References
Kenneth T. Jackson, Lisa Keller, Nancy Flood
.
The Encyclopedia of New York City: Second Edition
. Yale University Press, 2010. pp. 365-366
Inside the Diamond District
(nycgo.com)
47th Street (Manhattan)
(Wikipedia)