Daily News Building
220 E 42nd St, New York, NY 10017
Web
www.nydailynews.com
Accessibility
Wheelchair accessible. (si può accedere solo all'atrio)
Subway
4, 5, 6, 7, S
(Grand Central/42nd St.)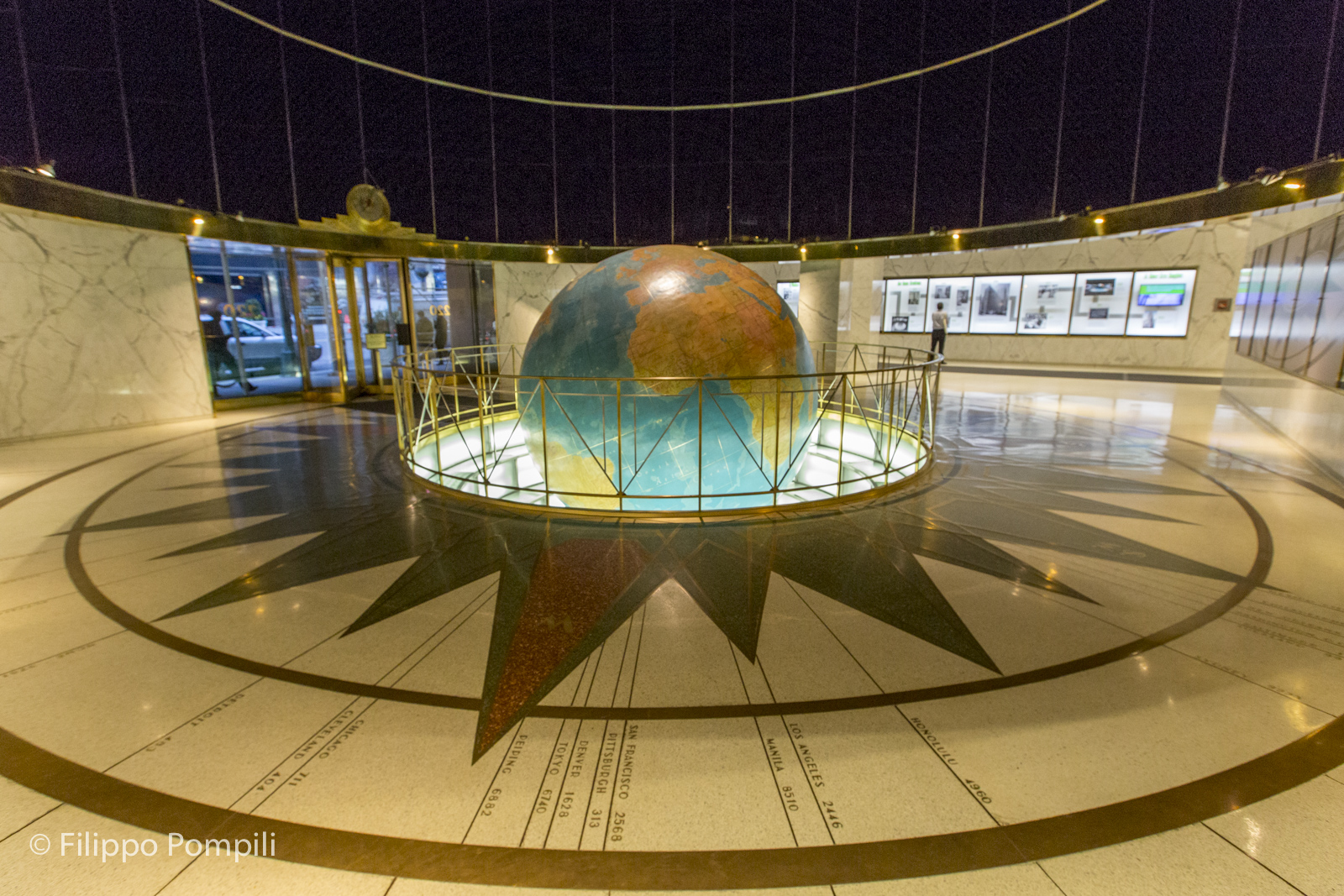 Built in 1930 on a design by John Mead Howells and Raymond M. Hood in Art Deco style, it is 145 m high and has 36 floors. It was the first skyscraper without an ornament at the top. It has been recognized by the Municipal Art Society and the Society of Architectural Historians for the originality of its design and its influence on subsequent buildings such as the Rockefeller Center where Raymond M. Hood led the project. The external facade consists of brown brick walls and windows positioned to create an effect of vertical lines. In the internal atrium there is a large revolving globe and on the floor are marked the distances and directions of the main locations of the United States and the world, for example Rome is 4,279 miles away (6,885 km).
It was the home of the New York Daily News until 1995.
References
Kenneth T. Jackson, Lisa Keller, Nancy Flood
.
The Encyclopedia of New York City: Second Edition
. Yale University Press, 2010. pp. 340-341
Francis Morrone
.
The Architectural Guidebook to New York City
. Gibbs Smith, 2002. p. 183
The Daily News Building Globe
(Atlas Obscura)
Daily News Building
(Wikipedia)