Columbus Circle
Columbus Circle (Broadway & 59th St.), New York, NY 10019
Metro
1, A
, B
, C, D
(59th St./Columbus Circle);
N, Q, R,
W (57th St./7th Ave.)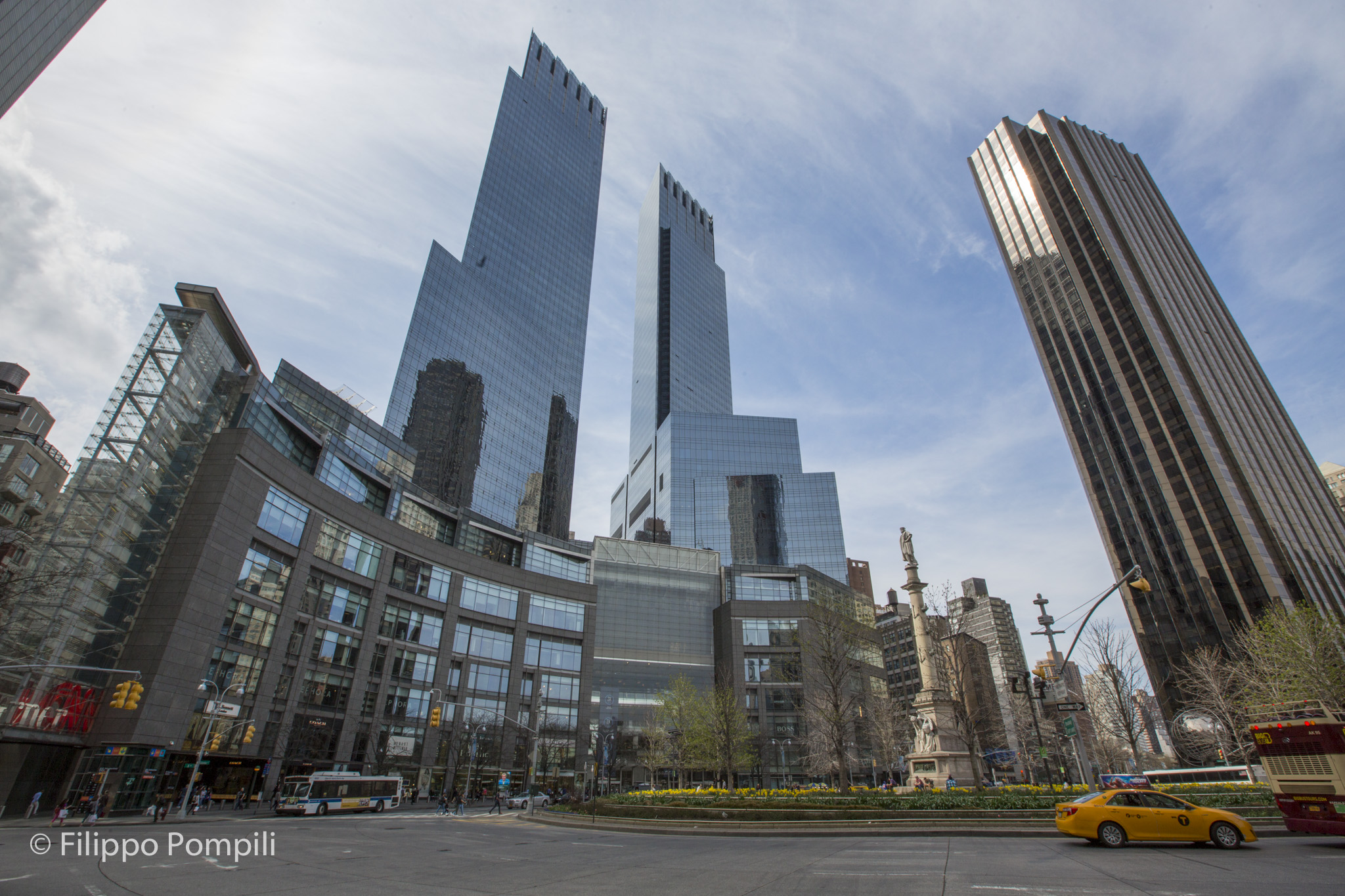 This unusual circular square is located at the southwest corner of Central Park. It was designed in 1905 by William Phelps Eno as part of the original Central Park project by architects Frederick Law Olmsted and Calvert Vaux.
At the center is the monument that the city dedicated to Christopher Columbus on October 12, 1892, on the occasion of the 400th anniversary of the discovery of America. The 21 m high Carrara marble column with the statue of Columbus created by Gaetano Russo in his studio in Rome, was donated by the Italian community. The column is decorated with bronze reliefs representing the ships of Columbus, Niña, Pinta and Santa María, although in reality they are Roman galleys instead of caravels.
The square has a special role for the city, in fact from this point are measured all official distances from New York.
References
Kenneth T. Jackson, Lisa Keller, Nancy Flood
.
The Encyclopedia of New York City: Second Edition
. Yale University Press, 2010. pp. 28-288
Columbus Circle
(New York City Department of Parks & Recreation)
Columbus Circle
(Wikipedia)