Colonnade Row (LaGrange Terrace)
428-434 Lafayette St. (4th St. & Astor Pl.), NY 10003
Subway
R
, W (8th St./NYU);
6
(Astor Pl.)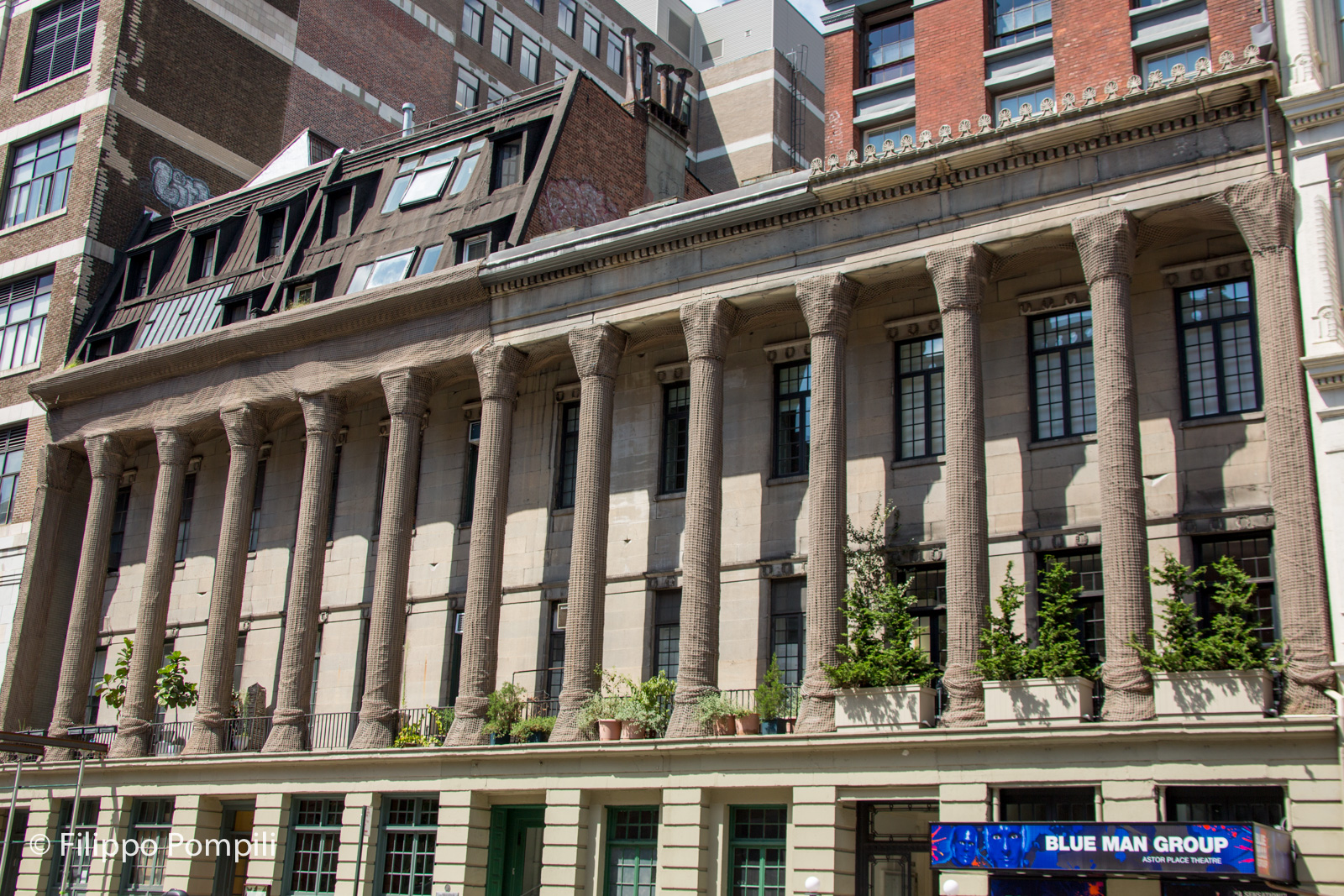 Originally called LaGrance Terrace, it was built in neo-Greek style in 1833 by the impresario Seth Geer who was harshly criticized for what was considered at the time a building speculation in the countryside. His audacity was however rewarded when famous people such as John Jacob Astor, Cornelius Vanderbilt and Warren Delano, grandfather of Franklin Delano Roosevelt, bought a property in this complex. Originally, the structure consisted of nine terraced houses with a Corinthian-style colonnade of 27 columns. In 1902, five of these were demolished to make room for a parking lot for the delivery vans of the nearby John Wanamaker department store, and today only four remain. All the stone work was carried out by prisoners of the Sing Sing prison.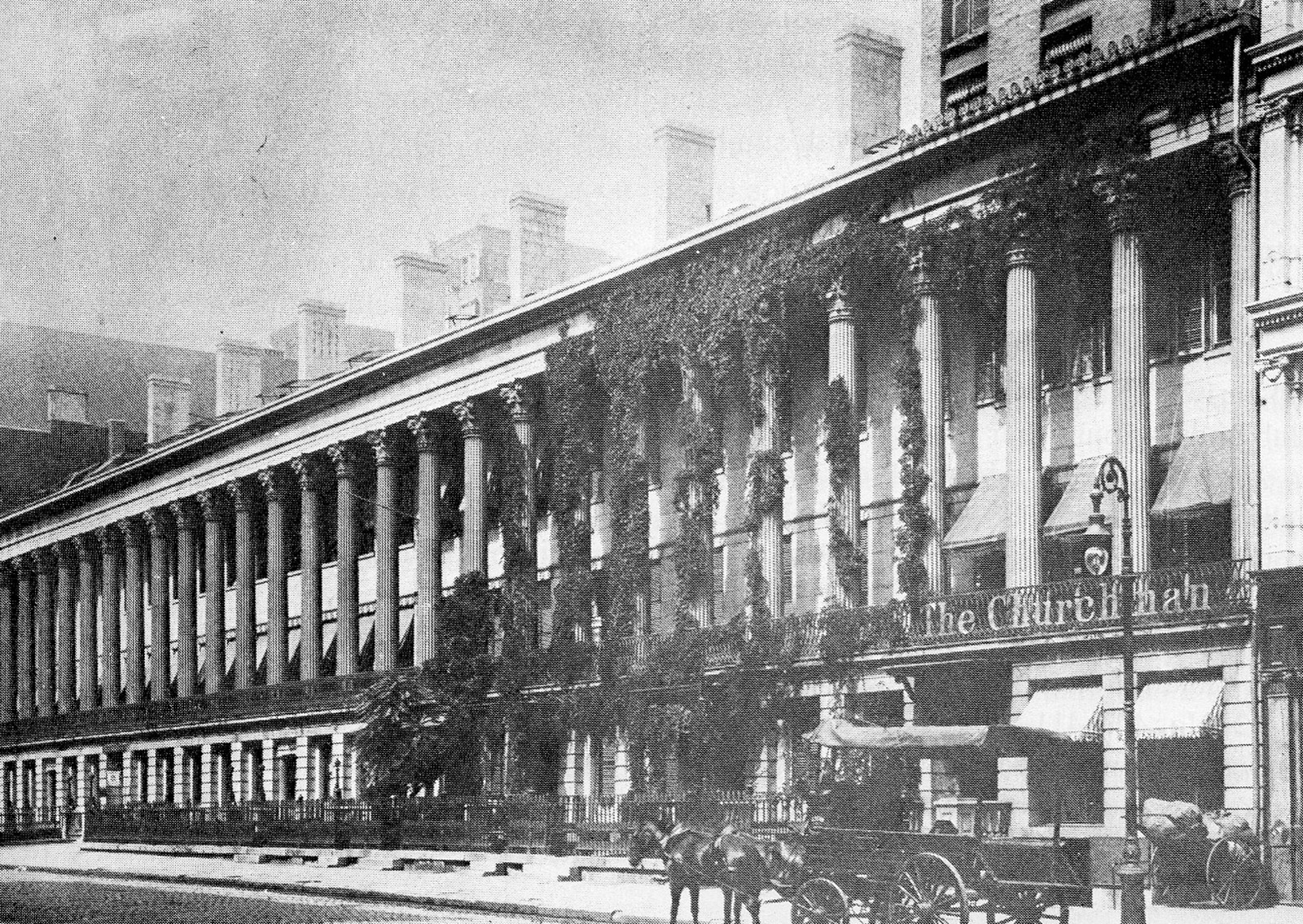 References
Kenneth T. Jackson, Lisa Keller, Nancy Flood
.
The Encyclopedia of New York City: Second Edition
. Yale University Press, 2010. p. 282
Gerard R. Wolfe
.
New York, a Guide to the Metropolis: Walking Tours of Architecture and History
. McGraw-Hill, 1994, 2° ed. pp. 126-127
Useful links
Colonnade Row
(Wikipedia)
Photo
New York, La Grange Terrace (Colonnade Row) and Lafayette Street in a 19th-century photograph
(https://ephemeralnewyork.wordpress.com/)