City Hall Park
Broadway & Park Row, NY 10007
Web
www.nycgovparks.org
Contacts
311
Accessibility
Wheelchair accessible.
Subway
4, 5, 6
(Brooklyn Bridge-City Hall);
J
, Z (Chamber St.);
R
, W (City Hall);
2, 3
(Park Place)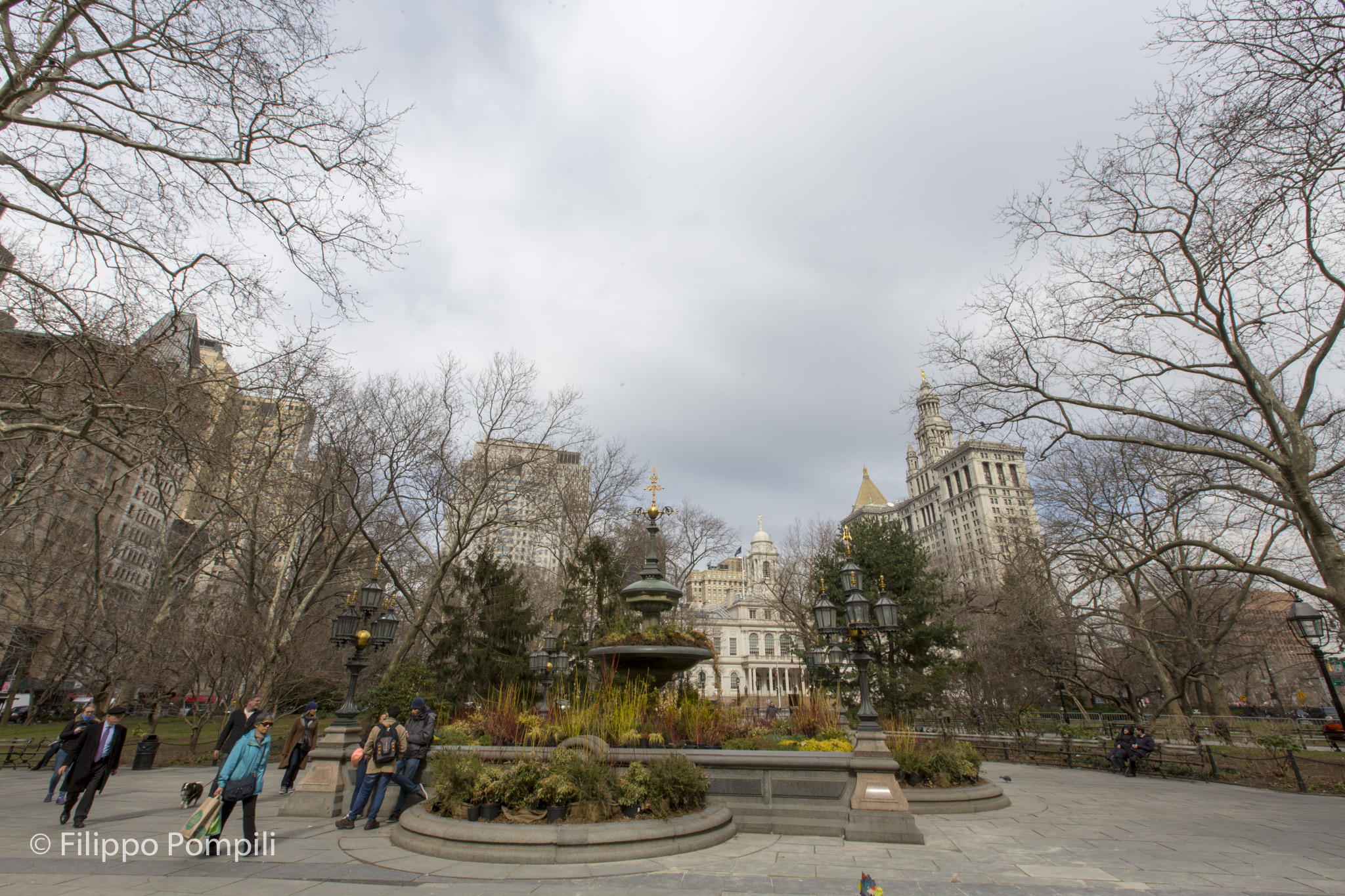 The area where the park stands today has always played an important role in the civil life of the city.
From 1653 to 1699 this area was used as a pasture for cattle grazing and from the western border there was a path of Native Americans that would later become Broadway. Between 1736 and 1797, a hospice for the city's poor was built there. In 1757 a prison and barracks were built on the north side of the city where the Tweed Courthouse stands today. In 1765, there was a protest against the Stamp Act, a law passed by the British Parliament, which taxed printed products in the colony. During the American Revolution (1776-1783) the British used the prison as a place of detention against the American revolutionaries.
In 1803 the foundation stone was laid for the current Town Hall, which was inaugurated in 1812 and is located opposite the park. In 1818 a circular building called the Rotunda was erected to house the first art museum in the city and in 1842 a large fountain with a 30-meter diameter basin was added. The Rotunda was demolished in 1870 and in 1871 the Crotone Fountain was replaced by a new one designed by Jacob Wrey Mould, co-designer of the Bethesda Fountain in Central Park. In 1939 the Post Office was demolished and the park assumed its current triangular plan.
References
City Hall Park
(New York City Department of Parks & Recreation)