Church of the Ascension
W 10th St. (& Fifth Ave.), New York, NY 10011
Web
www.ascensionnyc.org
Contacts
(212) 254-8620
Subway
4, 5, 6, L, N, Q, R
, W (14th St.-Union Sq.);
F
, M (14th St.)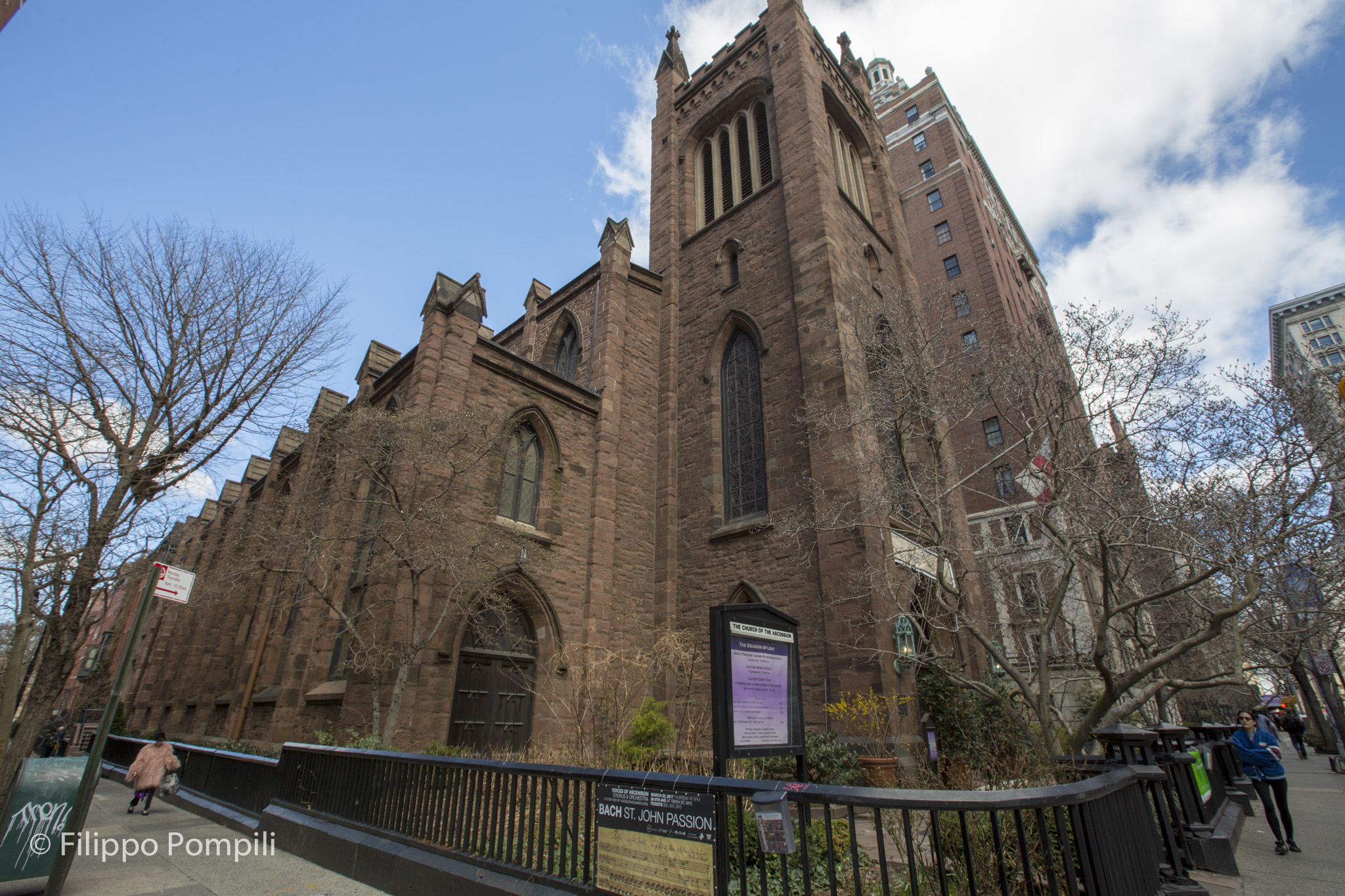 The Church of the Ascension was founded in 1827 when New York City had a population of only 200,000. The first building was built in 1829 in Canal St. east of Broadway, it was a small white neo-Greek building that was destroyed by fire in 1839.
The current building was designed by Trinity Church author Richard Upjohn (1820-1878), who designed this neo-Gothic church in 1840 and was consecrated on November 5, 1841.
Between 1885 and 1889 the church was restored by McKim, Mead & White under the supervision of Stanford White (1853-1906) who coordinated the work of various artists.
The pulpit was designed by Charles McKim Follen, the mosaics are by D. Maitland Armstrong, the marble altarpiece by Louis Saint-Gaudens, the brother of Augustus Saint-Gaudens and finally several stained glass windows by John La Farge who painted the Ascension above the altar, considered as one of his best works.
References
Bill Harris
.
One Thousand New York Buildings
. Black Dog & Leventhal, 2005. p. 129
Artistic heritage
(The Church of the Ascension)
Parish History
(The Church of the Ascension)
Church of the Ascension, Episcopal (Manhattan)
(Wikipedia)