Chinatown
Canal St. & Broadway, New York, New York, 10013
Subway
6, J, N, Q, R
, W, Z (Canal St.)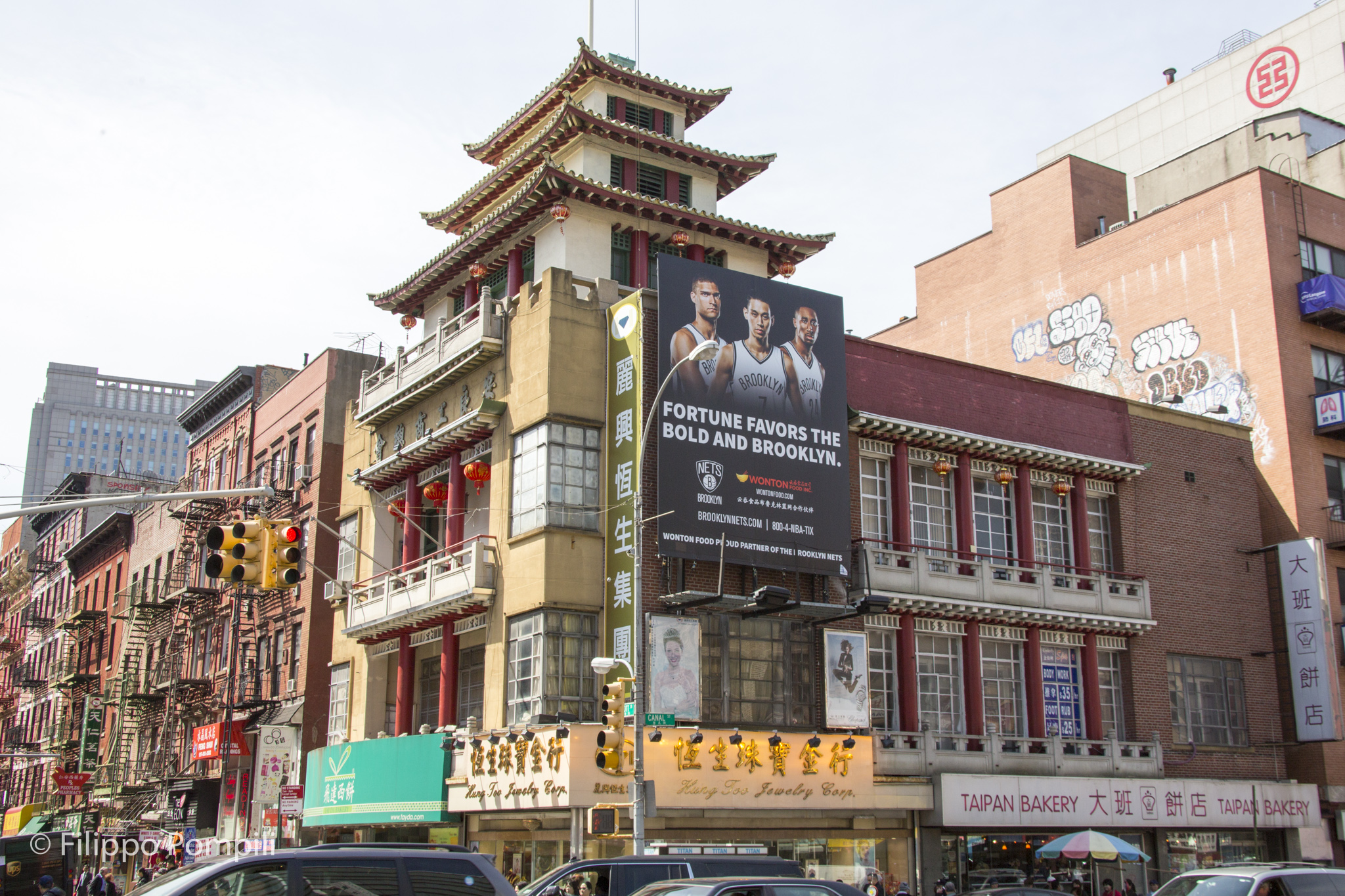 The Chinatown of Manhattan is one of the oldest and most numerous communities in North America. It is approximately between Henry St. and Broadway, to the east and west, respectively, and Grand St. and Worth St., to the north and south. Its main street is Canal Street in the stretch from Broadway to the east. Among other things, there are many sellers here who offer branded items at affordable prices, but these are almost always counterfeit items.
The neighborhood is constantly expanding and is enveloped in an oriental atmosphere with advertisements and signs with Chinese ideograms, some buildings built in oriental style. As you walk through the crowded streets, you will immediately notice the hectic and chaotic activity that characterizes it. It is here that the "Spring Festival" takes place, the Chinese New Year, generally in the period between 21 January and 19 February. The neighborhood, closed to traffic and invaded by thousands of people, becomes the huge stage of this colorful festival that also served as the backdrop for famous movies such as "Year of the Dragon".
The first officially registered immigrant dates back to 1855 and about twenty years later the community reached 2,000 people. Towards the end of the century, as a result of widespread anti-Chinese sentiment, the Chinese Exclusion Act (1882) was enacted which considerably limited the flow of migrants, but in 1943, after China allied with the United States during the World War II, President Franklin D. Roosevelt repealed the law and gave the Chinese the opportunity to become U.S. citizens. In 1965 the community of Manhattan reached 20,000 people and in 2000 it rose to 150,000. In the 1980s, however, only 30% of all New Yorkers lived in Chinatown and at the same time other immigrants from other countries settled in the same area (Bangladesh, Burma, Vietnam, the Philippines, Malaysia and Latin America).
References
Kenneth T. Jackson, Lisa Keller, Nancy Flood
.
The Encyclopedia of New York City: Second Edition
. Yale University Press, 2010. pp. 241-242
Chinatown
(Wikipedia)
Useful links
Better Chinatown USA
New York Chinatown