Central Park
L'area compresa tra 59th St. & 110th St. e 5th Ave. & 8th Ave., New York, NY
Web
www.nycgovparks.org
www.centralparknyc.org
Contacts
(212) 310-6600
Accessibility
Molte parti sono accessibili con sedia a rotelle.
Subway
A,
B
, C, D, 1
(59th St./Columbus Circle);
N, Q, R
, W (57th St./7th Ave.);
F
(57th St.);
N, R
, W (5th Ave./59th St.); B,
C
(72nd St.); B,
C
(81st St. -Museum of Natural History); B,
C
(86th St.); B,
C
(96th St.); B,
C
(103rd St.); B,
C
(110th St./Cathedral Pkwy);
2, 3
(110th St./Central Park Nord).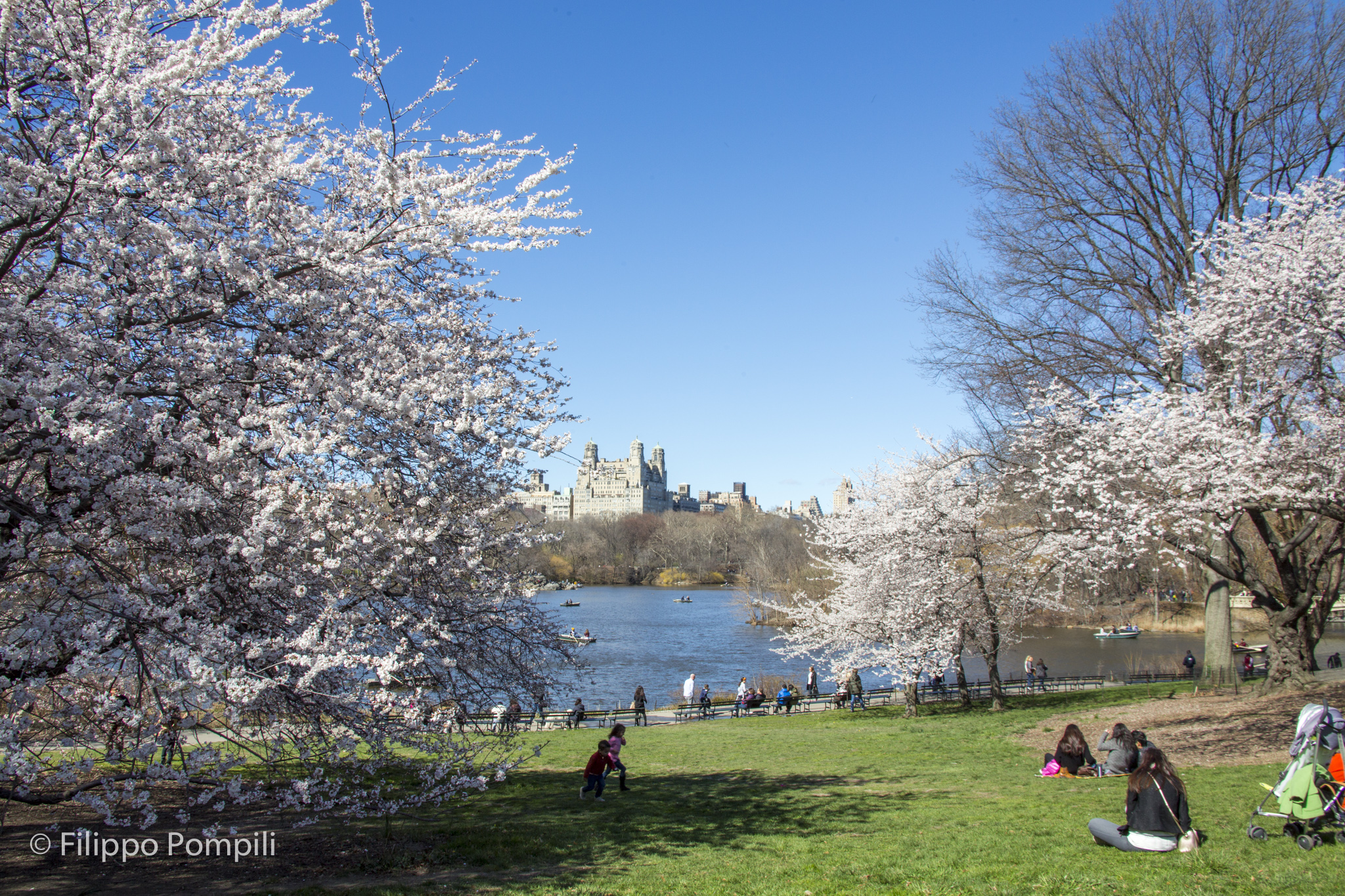 Central Park with its 843 acres is one of the largest city parks in the country and the first to be built using techniques of landscape architecture.
Its history began on July 21, 1853 when the State of New York passed a law for the creation of a large park on the island of Manhattan authorizing the purchase of 750 acres of land. In 1858 the competition for its design was organised and won by landscape architects Frederick Law Olmsted and Calvert Vaux with their "Greensward Plan". About 20,000 people worked on the construction, including removing 2.3 million cubic metres of land, planting 270,000 trees, and building 40 bridges along more than 90 km of paths. The park was opened to the public in the winter of 1859 and four years later its northern border was extended to 110th Street.
At the beginning of the 20th century, the social, political and economic situation caused its first serious decline. Moreover, in the following decades the park's management failed to solve the problems and the situation worsened. It was only in 1980 that there was a turnaround when the Central Park Task Force and the Central Park Community Fund merged to become the Central Park Conservancy. This association began to manage the park with new criteria and slowly managed to bring it back to life to its current splendor.
References
Kenneth T. Jackson, Lisa Keller, Nancy Flood
.
The Encyclopedia of New York City: Second Edition
. Yale University Press, 2010. pp. 222-224
Francis Morrone
.
The Architectural Guidebook to New York City
. Gibbs Smith, 2002. pp. 359-363
Park History
(Central Park Conservancy)
Central Park
(Wikipedia)
Central Park
(Encyclopædia Britannica)
Useful links
12 Secrets of New York's Central Park
(Smithsonian.com)