Bedford Street
Bedford St., New York, NY 10014
Subway
1
(Christopher St. - Sheridan Sq.)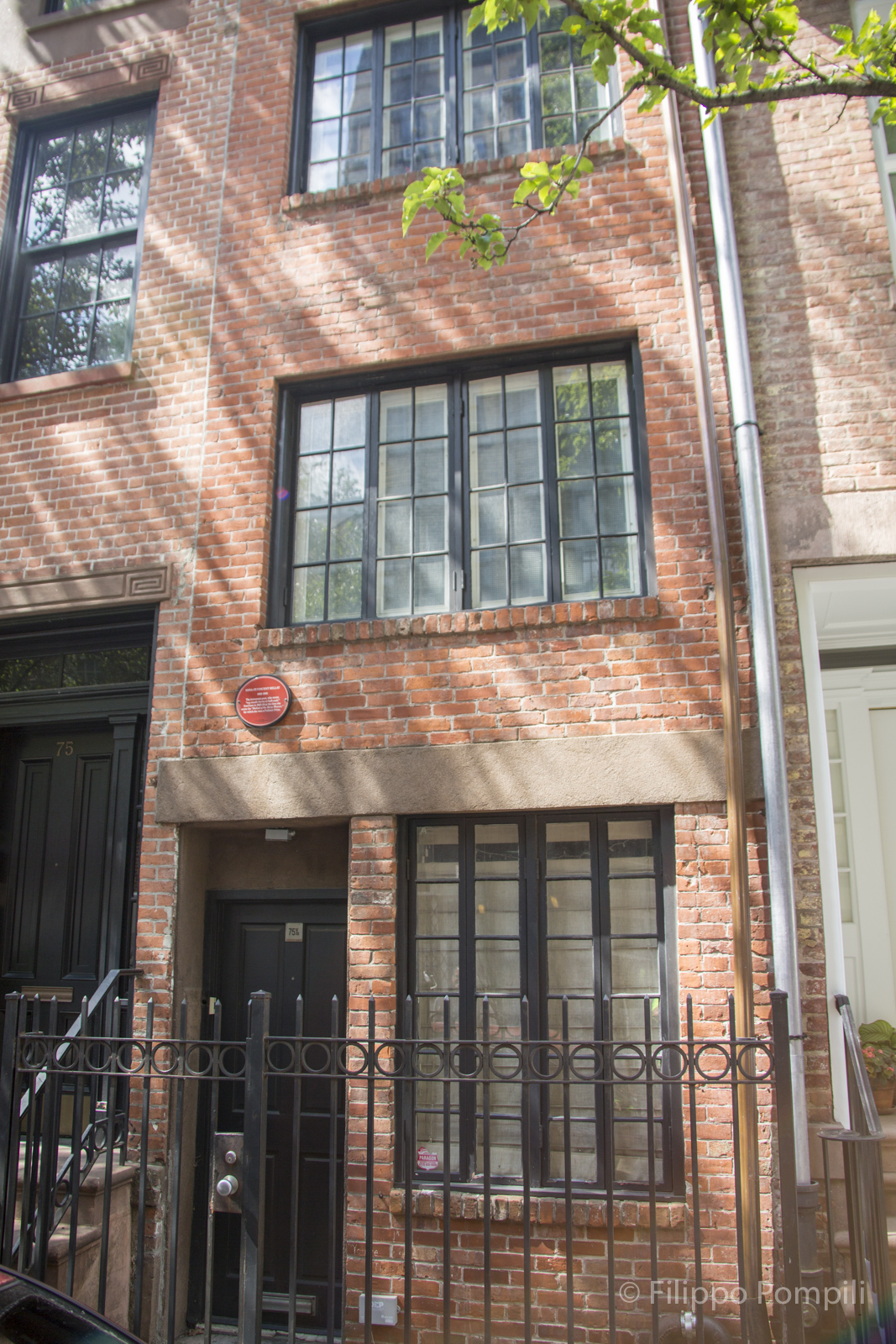 On this small street of Greenwich Village there are some curiosities to discover.
N. 75 ½
At 2.90 m wide, this three-storey house, built in 1873, is considered the narrowest in the city. Among its tenants were the poet and playwright Edna St. Vincent Millay who lived here between 1923 and 1924 and wrote the poetry collection "The Ballad of the Harp-Weaver", the writer Ann McGovern, the sculptor and cartoonist William Steig and the anthropologist Margaret Mead.
N. 86
There is no sign outside to signal the Chumley's restaurant, a place very famous during the period of prohibition. It was in fact a clandestine resale of alcohol and to be admitted you had to pass a visual inspection that took place through a small window on the door. The restaurant was also equipped with an exit at the back (still open!) to escape any raids.
N. 102
This building from 1835, with its very particular appearance, was initially a normal dwelling. In 1926 it was completely renovated and remodelled by the builder Clifford Reed Daily, with funding from Otto H. Kahn. Daily thought of hosting artists, writers, and believed that the extravagant look would enhance the creative inspiration of his guests. The particular shape of the roof earned her the nickname Twin Peaks.
References
Narrow house, wide history at 75 1/2 Bedford St.
(The Villager)
75½ Bedford Street
(Wikipedia)
Chumley's
(Wikipedia)
Bedford Street
(Forgotten New York)
The Quirky "Twin Peaks" -- 102 Bedford Street
(Daytonian in Manhattan)