Appellate Division Courthouse of New York State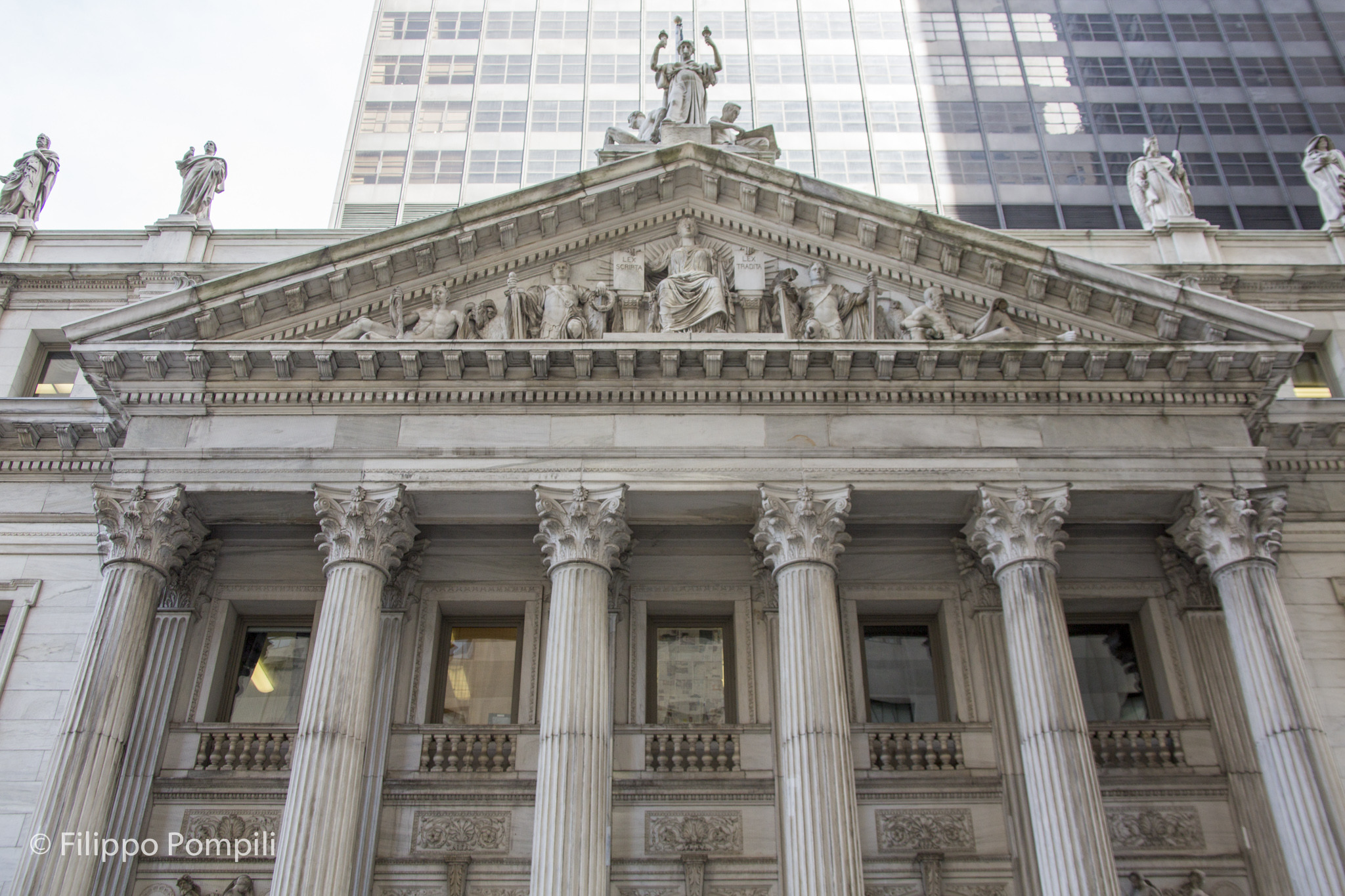 Designed in 1896 by James Browne Lord, it has been the seat of the Appellate Division of Supreme Court of the State of New York since 1900.
The external facade consists of a portico with six Corinthian columns surmounted by a pediment decorated with a bas-relief sculpted by Charles Henry Niehaus called "Triumph of Law". Above the building are sculptures by sixteen artists who have depicted important figures in the history of American law. Inside there are a few allegorical murals on themes related to law and justice, painted by ten artists, decorating the main entrance and the courtroom. The latter has a ceiling decorated with a glass dome.
The Appellate Division Courthouse of New York State was founded in 1894 with one of the last in a series of judicial reforms in the late nineteenth century. The first judicial department, it is one of four intermediate state appeal courts and has jurisdiction over the counties of New York and the Bronx. Appeals are brought in the Appeals Division, as a matter of law, in civil and criminal cases, by the Supreme Court, the Supreme Court, the Court of First Instance and the Court of Cassation.
References
Gerard R. Wolfe
.
New York, a Guide to the Metropolis: Walking Tours of Architecture and History
. McGraw-Hill, 1994, 2° ed. p. 265
Manhattan Appellate Court
(www.nyc.gov)
Appellate Division Courthouse of New York State
(Wikipedia)
Useful links
The Appellate Division of the Supreme Court of the State of New York
(www.nycourts.gov)
Appellate Division Courthouse Preservation
(Platt Byard Dovell White Architects LLP)