Apollo Theater
253 W 125th St., New York, NY 10027
Web
www.apollotheater.org
Contacts
(212) 531-5300
Accessibility
Wheelchair accessible.
Subway
A
, B,
C, D
(125th St.);
2, 3
(125th St.)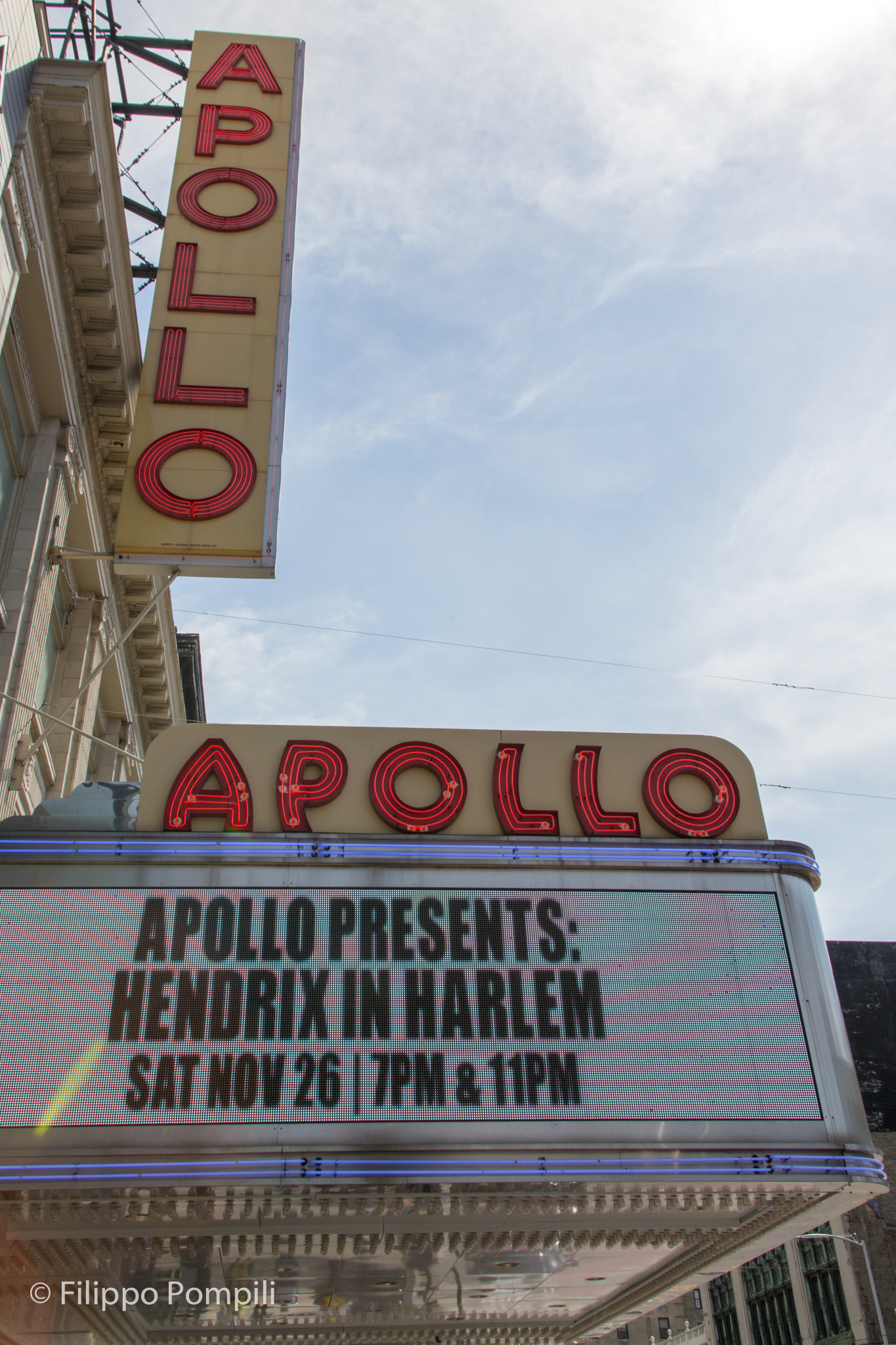 Designed in the neoclassical style by architect George Keister, the theatre opened in 1914 as "
Hurtig & Seamon's New Burlesque Theater
". In the early 1930s it fell into disrepair and was closed, then in 1933 it was purchased by Sidney Cohen and, after major renovations, reopened on January 16, 1934 as "
Apollo Theater
".
Initially the
Apollo
suffered the competition of other theaters such as
Lafayette
, presenting variety shows. In the following years the production began to focus on African-American artists while offering white musicians. A particular show was "l'Amateur Night in Harlem", during which non-professional artists performed. A special feature of the show was "the executioner", a man with a broom who would chase the artist off the stage if the audience whistled at him loudly.
The Apollo became more and more famous and during the years before the Second World War, launched some artists of the caliber of Ella Fitzgerald, who debuted on this stage at the age of 17, November 21, 1934. After a not too good period during the 1950s, the
Apollo
had its best period during the 1960s. In 1976, also in relation to the degradation of Harlem and the killing of an eighteen-year-old, the theater was closed. In 1991 it was bought by the state of New York and in 2001 work began on restoring the interior, followed in 2005 by that of the exterior.
Among the many artists who started their activity here are Billie Holiday, Pearl Bailey, Sammy Davis Jr., James Brown & The Famous Flames, King Curtis, Diana Ross & The Supremes, Parliament-Funkadelic, Wilson Pickett, The Miracles, Gladys Knight & the Pips, Rush Brown, Stephanie Mills, Dionne Warwick, Bobby Short, The Jackson 5, Patti Austin, Patti LaBelle, Marvin Gaye, Luther Vandross, Stevie Wonder, Aretha Franklin, Ben E. King, Mariah Carey, The Isley Brothers, Lauryn Hill, Sarah Vaughan, Jazmine Sullivan, Ne-Yo and Machine Gun Kelly. Finally Jimi Hendrix who won first prize in a competition of amateur musicians in 1964.
References
Kenneth T. Jackson, Lisa Keller, Nancy Flood
.
The Encyclopedia of New York City: Second Edition
. Yale University Press, 2010. pp. 46-47
Apollo Theater History
(Apollo Theater)
Apollo Theater
(Wikipedia)