Little Church around the Corner (The Church of the Transfiguration)
One East 29th Street (Fifth Avenue & Madison Avenue), New York, NY 10016
Web
www.littlechurch.org
Contatti
(212) 684-6770
Metro
6, R,
W (28th St.)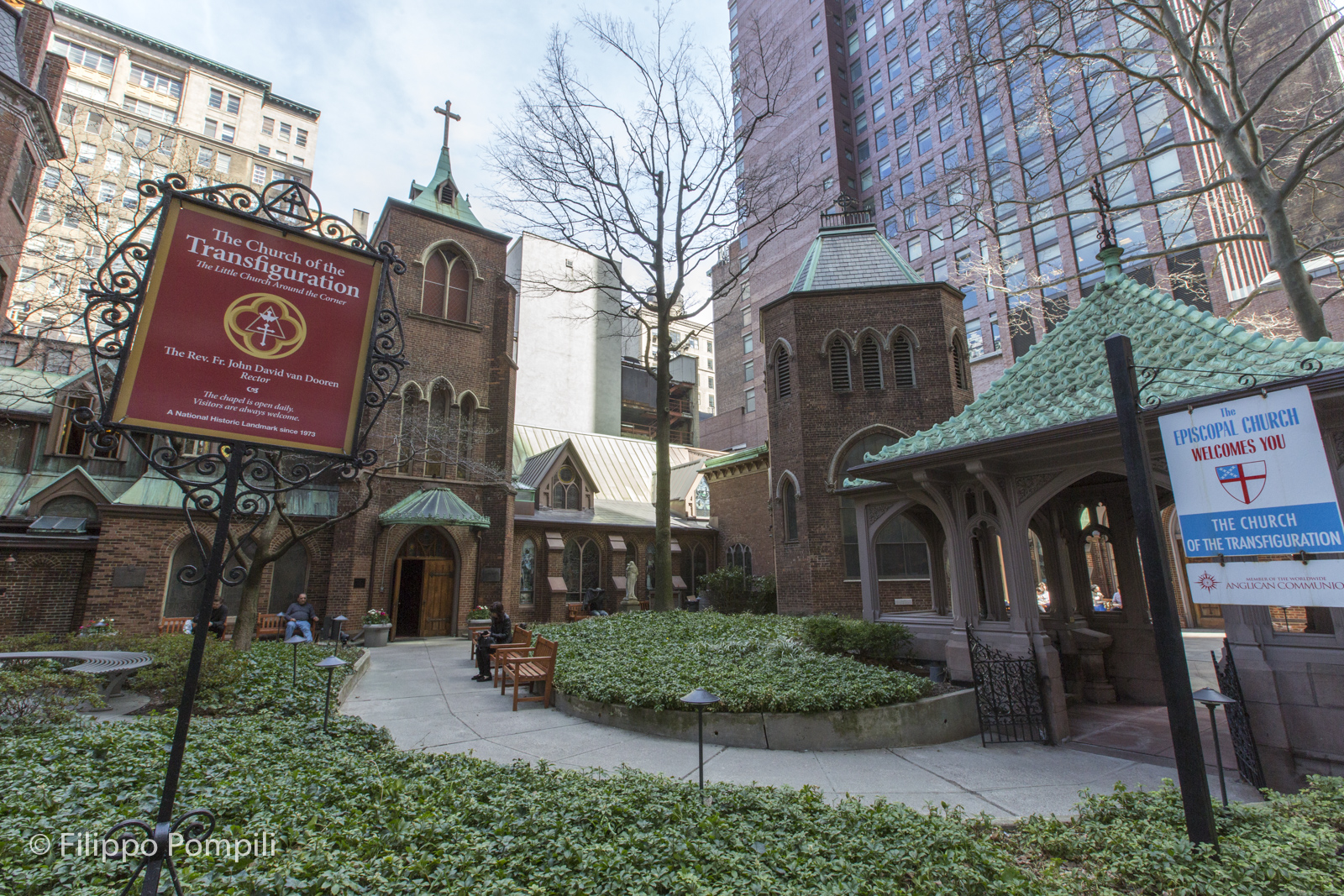 La Church of Transfiguration è una chiesa Episcopale costruita tra il 1849 e il 1856 in stile neogotico.
La chiesa è soprannominata Little Church around the Corner in seguito a un curioso episodio che nel 1870 ebbe per protagonista l'attore Joseph Jefferson mentre organizzava i funerali del suo amico e collega, George Holland. In quel periodo gli attori non godevano di una grande stima e quando Jefferson si rivolse al rettore William T. Sabine, della vicina Church of the Atonement ricevette un secco rifiuto. Il prete quindi gli consigliò di rivolgersi a "una piccola chiesa dietro l'angolo dove facevano quel genere di cose". Fu allora che Jefferson esclamò la famosa frase "Se è così, Dio benedica la piccola chiesa dietro l'angolo".
Fonti
Kenneth T. Jackson, Lisa Keller, Nancy Flood
.
The Encyclopedia of New York City: Second Edition
. Yale University Press, 2010. pp. 251-252
Gerard R. Wolfe
.
New York, a Guide to the Metropolis: Walking Tours of Architecture and History
. McGraw-Hill, 1994, 2° ed. p. 257
Church of the Transfiguration, Episcopal (Manhattan)
(Wikipedia)
Link utili
Church of the Transfiguration "The Little Church Around the Corner"
(www.nycago.org)