The Museum Of Modern Art - MoMa
11 West 53 Street, New York, NY 10019
Entrance to 18 West 54 St.
Web
www.moma.org
Contacts
+1 (212) 708-9400
Opening hours
10.30am-5.30pm (Daily)
General Admission
For a fee. Free Friday 4.00pm-8:00pm.
Accessibility
Wheelchair accessible.
Subway
E
, M (5th Ave./53rd St.); B,
D, F
, M (47-50 Streets - Rockefeller Center)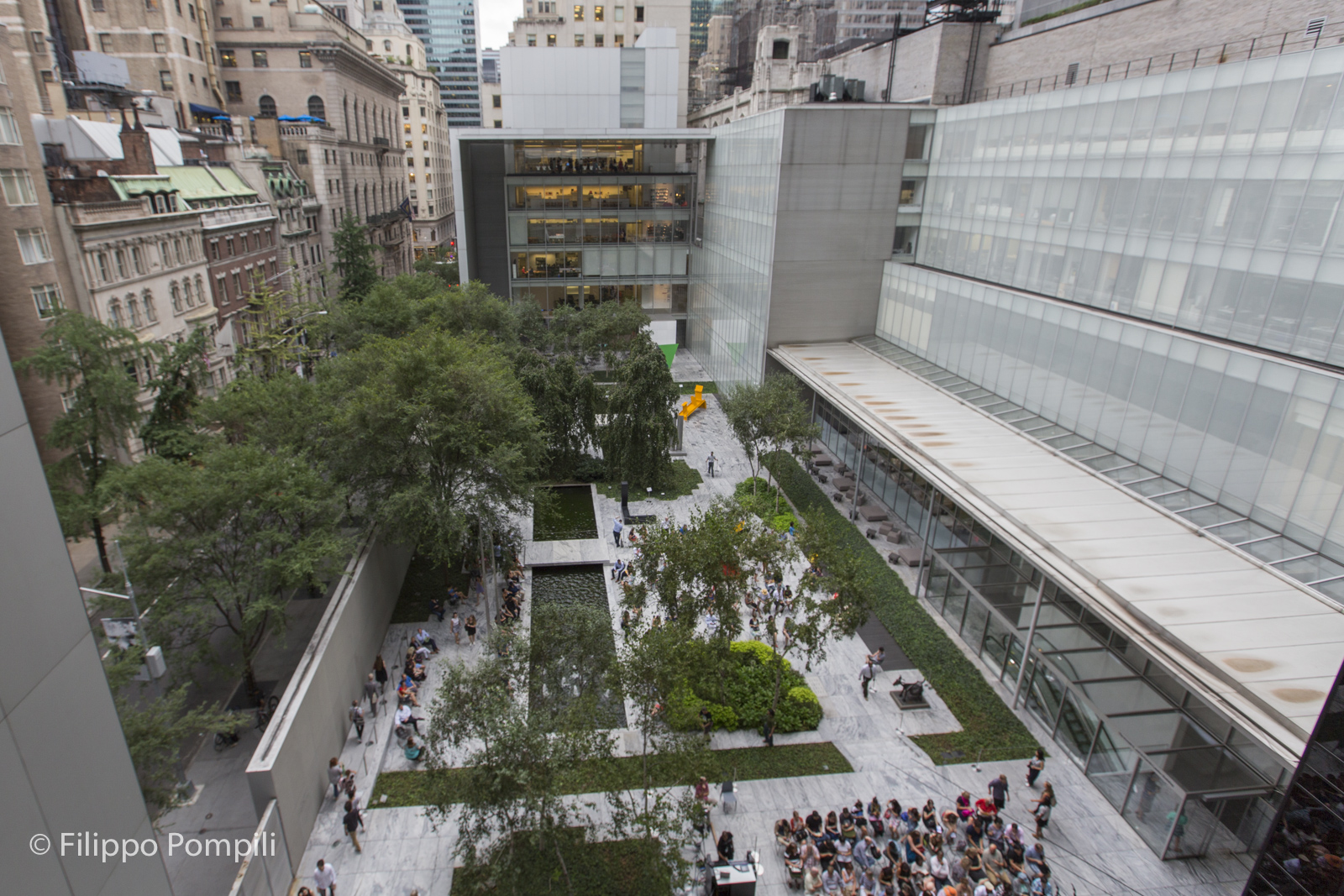 The MoMa opened its first exhibition on November 7, 1929, nine days after the famous Wall Street stock market crash in the Heckscher Building at 730 Fifth Avenue on the initiative of Abby Aldrich Rockefeller, wife of John D. Rockefeller Jr. and two of his friends, Lillie P. Bliss and Mary Quinn Sullivan with works by Paul Cézanne, Paul Gauguin, Georges Seurat and Vincent Van Gogh.
In 1932, the site was moved to its current address in a terraced house rented by John D. Rockefeller Jr. and two years later, thanks to the legacy of Lillie P. Bliss, what would become the core of the museum's permanent collection was created.
In the following years the collection expanded to the point that a new building had to be built. The project was carried out by the architects Philip L. Goodwin and Edward Durell Stone and the new building was inaugurated in 1939. In 1958 the architect Philip Johnson redesigned the garden of the museum which was called
Abby Aldrich Rockefeller Sculpture Garden
. In 1984, the first major renovation, supervised by Cesar Pelli and Associates, almost doubled the exhibition area. The latter doubled again between 2002 and 2004 thanks to the extension designed by architect Yoshio Taniguchi.
His collection is dedicated to modern art and is considered one of the most prestigious in the world. There are nearly 200,000 works from around the world over the last 150 years that include a wide range of visual expressions, including drawings, paintings, sculptures, prints, screen prints, illustrations, photography as well as architectural projects, design objects, films and multimedia works.
Among the best-known authors are Umberto Boccioni, Paul Cézanne, Marc Chagall, Salvador Dalì, Giorgio De Chirico, Edgar Degas, Paul Gauguin, Vasily Kandinsky, Gustav Klimt, Henri Matisse, Joan Miró, Amedeo Modigliani, Piet Mondrian, Claude Monet, Pablo Picasso, Vincent van Gogh and Andy Warhol.
References
Kenneth T. Jackson, Lisa Keller, Nancy Flood
.
The Encyclopedia of New York City: Second Edition
. Yale University Press, 2010. p. 868
Francis Morrone
.
The Architectural Guidebook to New York City
. Gibbs Smith, 2002. pp. 225-231
About the Collection
(MoMa)
Museum of Modern Art
(Wikipedia)
AD Classics: The Museum of Modern Art
(ArchDaily)
Useful links
The 100 best paintings in New York: Museum of Modern Art
(TimeOut)