Stonewall National Monument
em>Cross between Christopher, Grove and Fourth Streets, New York, NY 10014
Web
www.nps.gov/ston/
Opening hours
9:00am-sunset
Accessibility
Wheelchair accessible.
Subway
1
(Christopher St. - Sheridan Sq.);
A
, B,
C, D, E, F
, M (West 4 St. - Washington Square)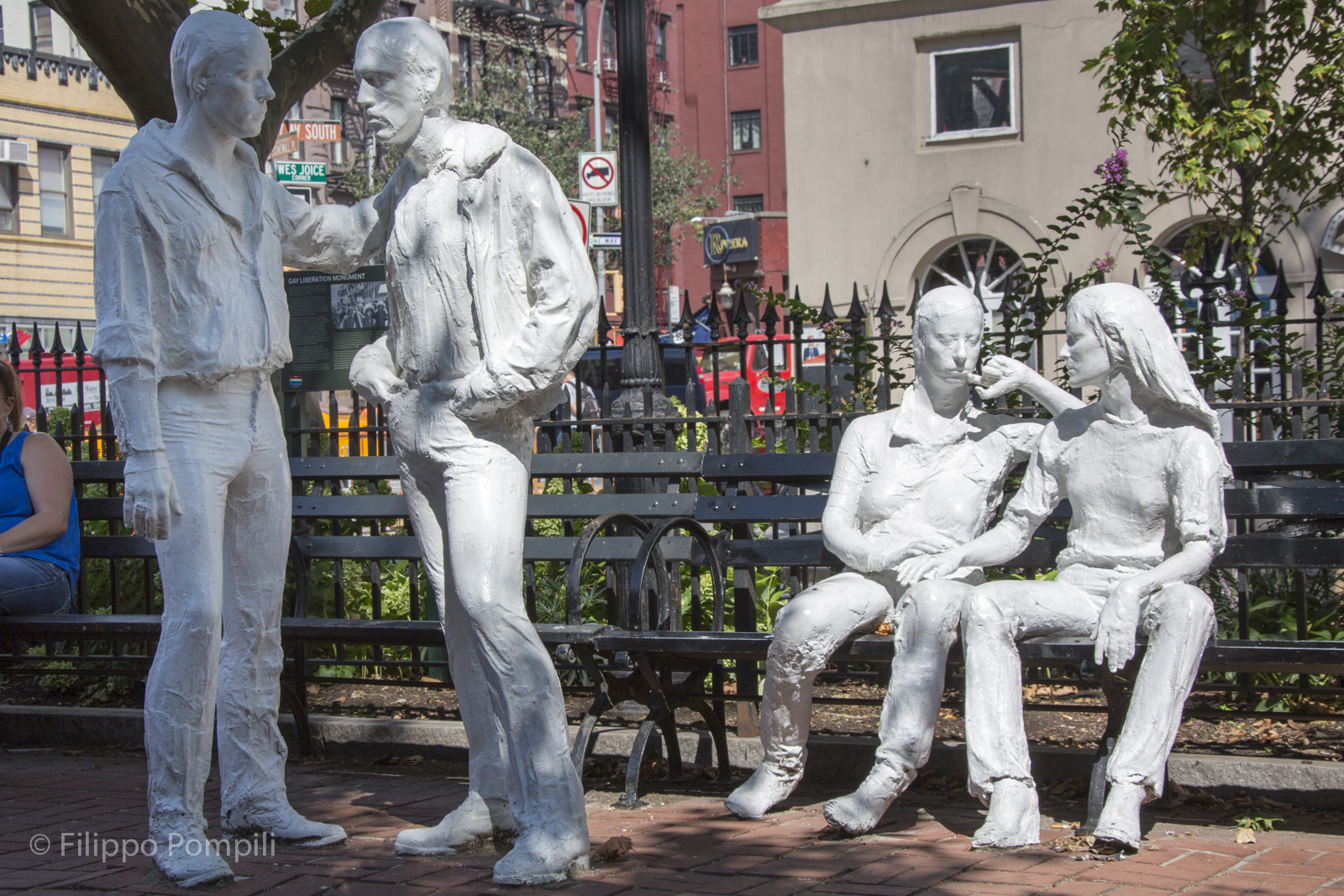 Stonewall National Monument is a national monument located in the small Christopher Park in the Greenwich Village district, just opposite the Stonewall Inn where, on June 28, 1969, there was a demonstration of protest by the homosexual community. It is the first American national monument dedicated to LGBT rights and received its designation as a national monument on June 24, 2016.
The Stonewall Inn was a homosexual bar when, on June 27, 1969, police broke in to check on the sale of unlicensed alcohol. The next day there was a big protest against the police by people from the gay community and this is considered by many to be the beginning of the modern movement for LGBT rights in the United States.
References
Kenneth T. Jackson, Lisa Keller, Nancy Flood
.
The Encyclopedia of New York City: Second Edition
. Yale University Press, 2010. p. 1247
Civil Rights at Stonewall National Monument
(National Park Service)
The Historic Stonewall Inn
(Stonewall Inn)
Stonewall National Monument
(Wikipedia)