St. Paul's Chapel
209 Broadway (& Fulton St.), NY 10007
Web
www.trinitywallstreet.org
Contacts
(212) 6020800
Opening hours
10:00am-6:00pm (daily)
Subway
4, 5, 6
(Brooklyn Bridge-City Hall);
J
, Z (Chamber St.);
R
, W (City Hall e Cortlandt St.);
2, 3
(Park Place);
2, 3, 4, 5, A, C, J
, Z (Fulton St.)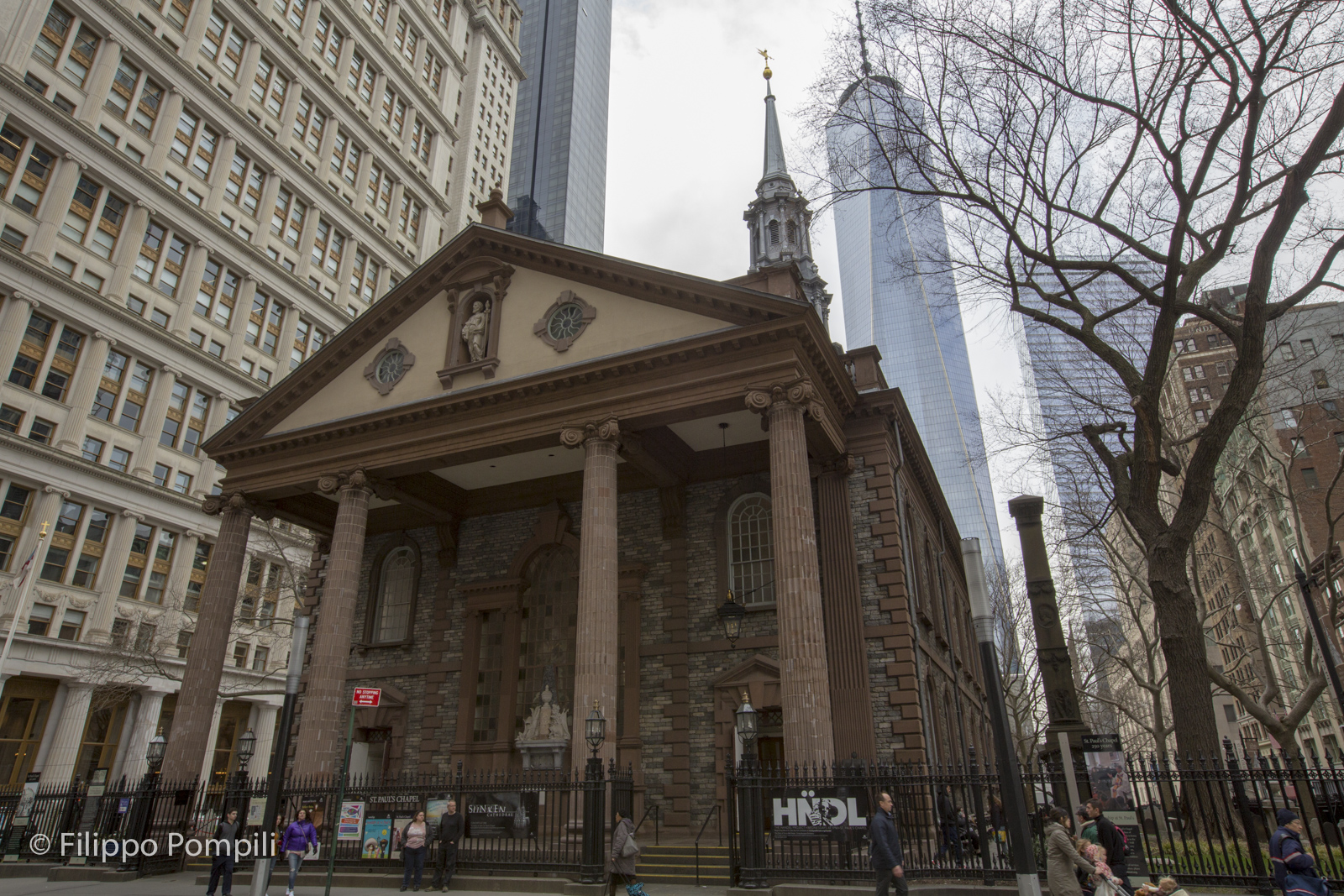 The oldest church and public building in Manhattan was designed by architect Thomas McBean who was influenced by James Gibbs' St. Martin-in-the-Fields (London, 1721-26) and follows the Georgian style typical of the colonial period. It was completed in 1766 and the tower and bell tower, designed by James Crommelin Lawrence, date from 1796. Most of the internal works were carried out by the French architect Pierre L'Enfant, who also participated in the urban planning of Washington D.C. Among these, the altar that is on the opposite side of the traditional plans of the churches, this because originally the entrance to the church was on the opposite side.
Among the illustrious visitors was George Washington and a ceremony was held here on April 30, 1789, the day of his oath.
During the terrorist attacks of September 11, 2001, the church did not suffer any structural damage and for the whole of the following year was a center that housed people engaged in rescue and recovery operations.
Today it is an integral part of nearby Trinity Church.
References
Kenneth T. Jackson, Lisa Keller, Nancy Flood
.
The Encyclopedia of New York City: Second Edition
. Yale University Press, 2010. p. 1141
Gerard R. Wolfe
.
New York, a Guide to the Metropolis: Walking Tours of Architecture and History
. McGraw-Hill, 1994, 2° ed. pp. 3-4
Francis Morrone
.
The Architectural Guidebook to New York City
. Gibbs Smith, 2002. pp. 30-31
History of St. Paul's Chapel
(Trinity Wall Street)