St. Mark's Church-In-The-Bowery
131 East 10th St. (& 2nd Ave.), New York, NY 10003
Web
www.stmarksbowery.org
Contacts
(212) 674-6377
Accessibility
Wheelchair accessible.
Subway
6
(Astor Pl.);
R
, W (8th St./NYU);
L
(3rd Av.)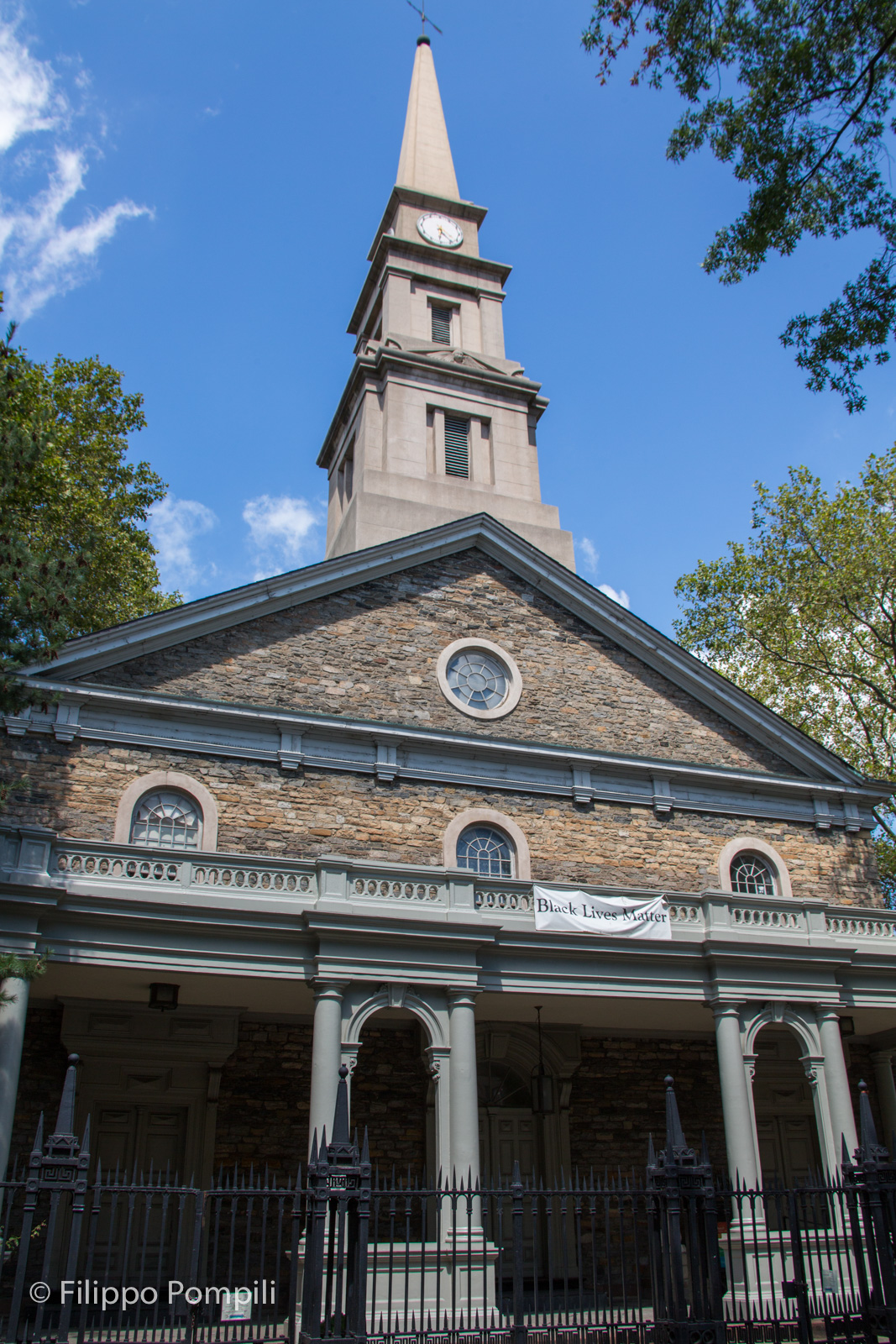 This episcopal church was built in 1799 in Georgian style on the site of Peter Stuyvesant's farm (bouwerie) on the site where the governor built a chapel. It is the oldest church of a Christian congregation in continuous use in New York and the second oldest in the city after St. Paul's Chapel. The neo-Greek bell tower was added in 1828, while the cast iron porch dates from 1854. In July 1978, a fire seriously damaged the interior and caused the roof to collapse. Subsequently, thanks to a strong awareness campaign, funds were found for the restoration. In 1982, abstract stained-glass windows were added by architect Harold Edelman, who supervised the restoration work completed in 1986.
Peter Stuyvesant is buried in a crypt adjacent to the east wall of the church.
References
Kenneth T. Jackson, Lisa Keller, Nancy Flood
.
The Encyclopedia of New York City: Second Edition
. Yale University Press, 2010. pp. 1139-1140
Gerard R. Wolfe
.
New York, a Guide to the Metropolis: Walking Tours of Architecture and History
. McGraw-Hill, 1994, 2° ed. p. 137
St. Mark's Church in-the-Bowery
(Wikipedia)
Useful links
The Stained Glass Windows at St. Mark's Church
Self-Guided Walking Tour of St. Mark's Church in-the-Bowery