National Arts Club
15 Gramercy Park South, New York, NY 10003
Web
www.nationalartsclub.org
Contacts
(212) 475-3424
Subway
4, 5, 6, L, N, Q, R
, W (14th St. - Union Square);
6, R
, W (23rd St.)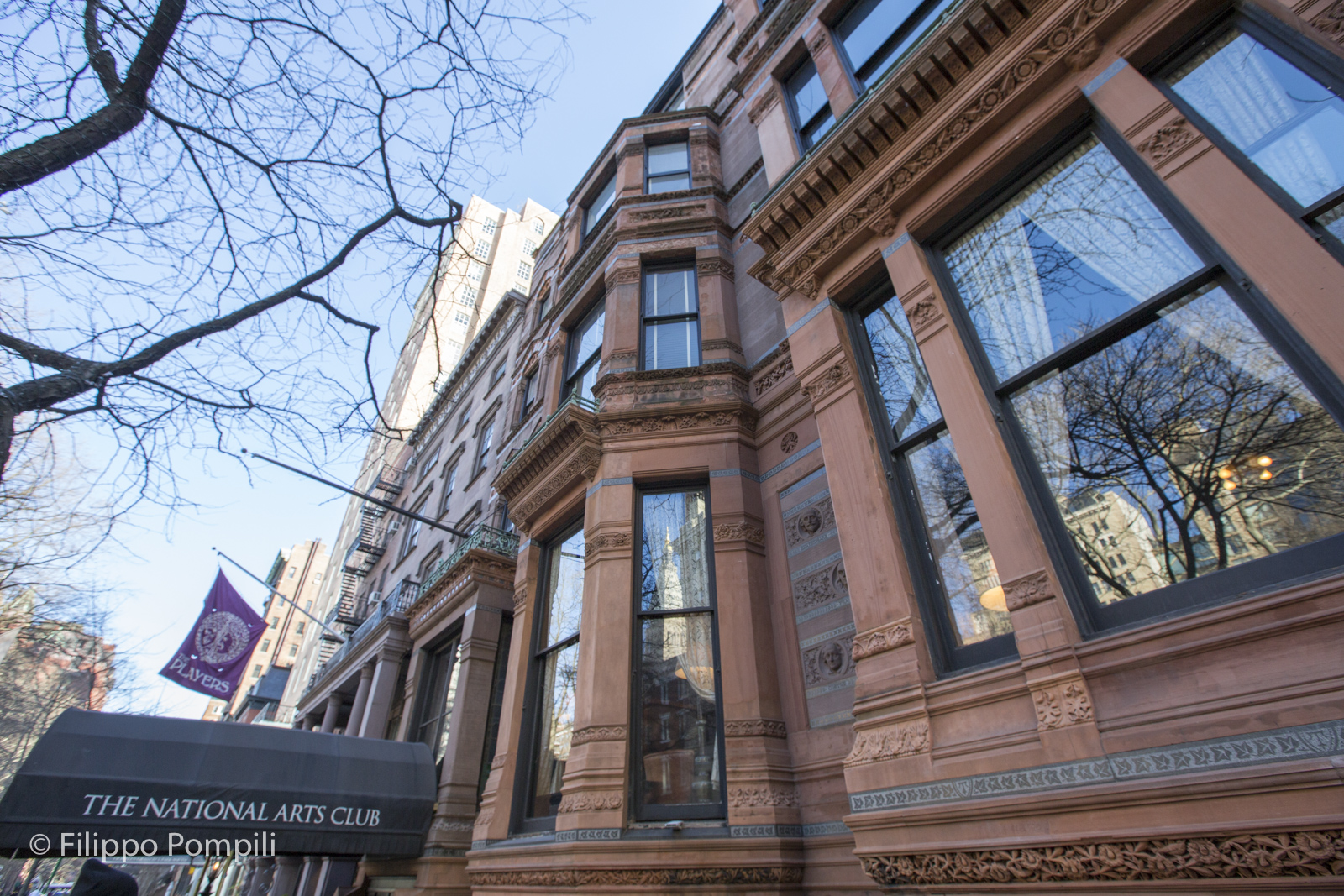 The National Arts Club was founded in 1898 by the author and poet Charles De Kay. Among its members were Robert Henri (1865-1929), American painter and founder of the Aschan School, Frederic Remington (1861-1909), American painter, sculptor and writer, Theodore Roosevelt (1858-1919), 26th President of the United States (1901-09), Thomas Woodrow Wilson (1856-1924), 28th President of the United States (1913-21), Dwight Eisenhower (1890-1969), 34th President of the United States (1953-61), and Daniel Chester French (1850-1931), American sculptor who, among other things, sculpted the seated Lincoln (1919) which is located inside the Lincoln Memorial in Washington D.C.
The current building was bought by this association in 1906. These are two individual houses built in 1845 that were redesigned around 1881 by Calvert Vaux, the architect who designed, together with F. L. Olmsted, Central Park.
The club is a private association, but during temporary exhibitions you can visit the art gallery on the second floor. On the outer wall are set the face sculptures of five famous people: Shakespeare, Milton, Franklyn, Goethe and Dante Alighieri.
References
Gerard R. Wolfe
.
New York, a Guide to the Metropolis: Walking Tours of Architecture and History
. McGraw-Hill, 1994, 2° ed. pp. 245-246
History
(National Arts Club)
National Arts Club
(Wikipedia)