MetLife Building (former Pan Am Building)
Web
www.tishmanspeyer.com
Accessibility
Wheelchair accessible. (si può accedere solo all'atrio)
Subway
4, 5, 6, 7, S
(Grand Central/42nd St.)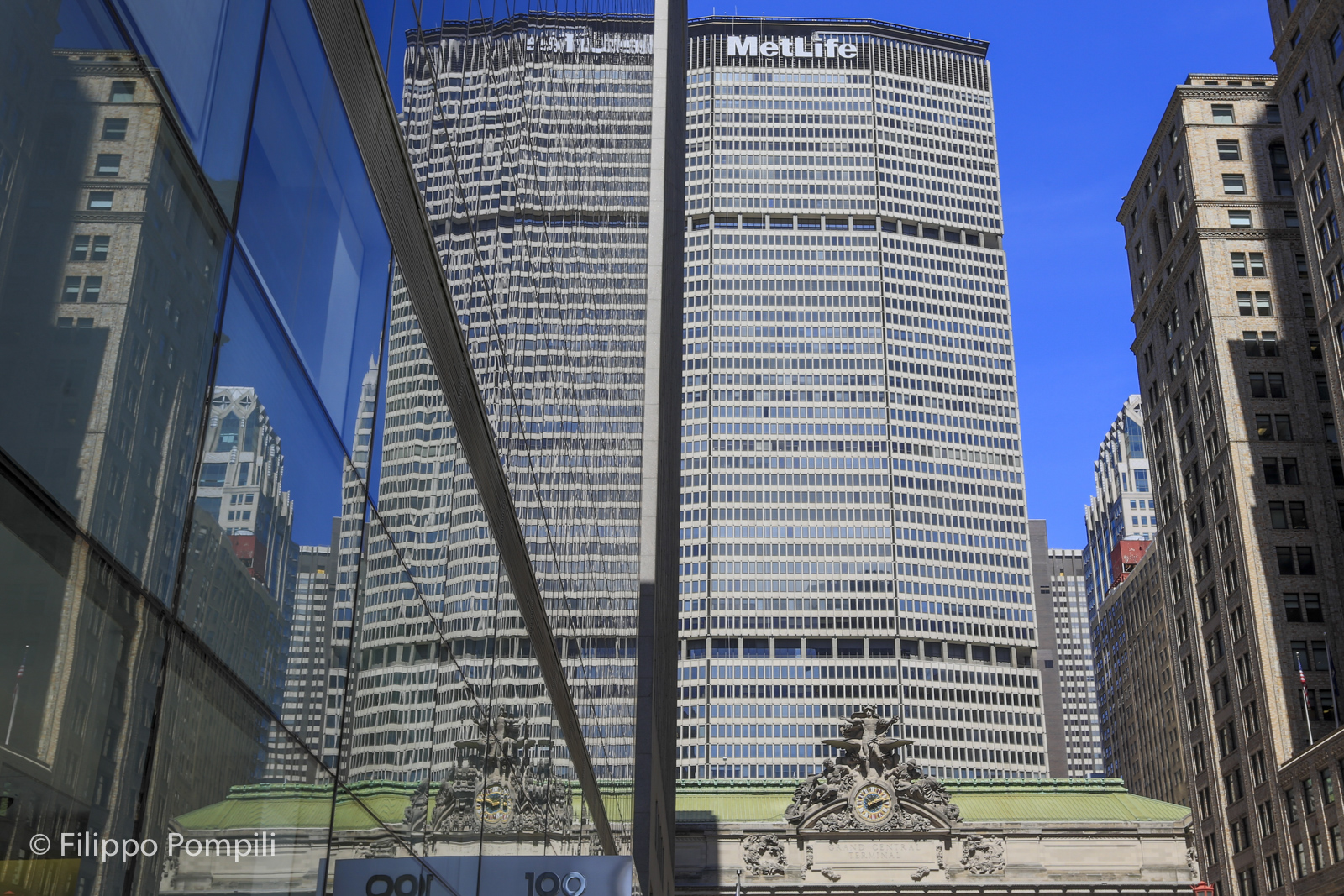 Built in 1963 and designed by the architects Walter Gropius, Pietro Belluschi and Emery Roth & Sons, it caused a lot of controversy as many claimed that it covered and ruined the view of Park Avenue and Grand Central Station. Over the years the controversy continued and in 1987 a survey by the New York magazine put the Pan Am skyscraper at the top of the list of buildings that citizens would have liked to see demolished.
At 246 meters high and 59 floors high, it was the largest commercial area in the world at the time of its completion. According to some, the architects were inspired by the Pirelli skyscraper in Milan for its design. The skyscraper was for many years owned by Pan American World Airways (Pan Am), then following the bankruptcy of the airline was sold to the insurance company Metropolitan Life Insurance.
The roof was also used as a heliport by New York Airways in particular for connections with the Pan Am Terminal at John F. Kennedy International airport between 1965 and 1968. The Service was resumed at the beginning of 1977, but then on May 16 of the same year a serious landing accident caused the death of four people and the Service was definitively suspended.
References
Gerard R. Wolfe
.
New York, a Guide to the Metropolis: Walking Tours of Architecture and History
. McGraw-Hill, 1994, 2° ed. pp. 325-326
Francis Morrone
.
The Architectural Guidebook to New York City
. Gibbs Smith, 2002. pp. 155-156
MetLife Building
(Wikipedia)