Central Synagogue
652 Lexington Ave. (& 55th St.), New York, NY 10022
Web
www.centralsynagogue.org
Contacts
(212) 838-5122
Subway
E
, M (Lexington Ave./53 St.);
6
(51st St.)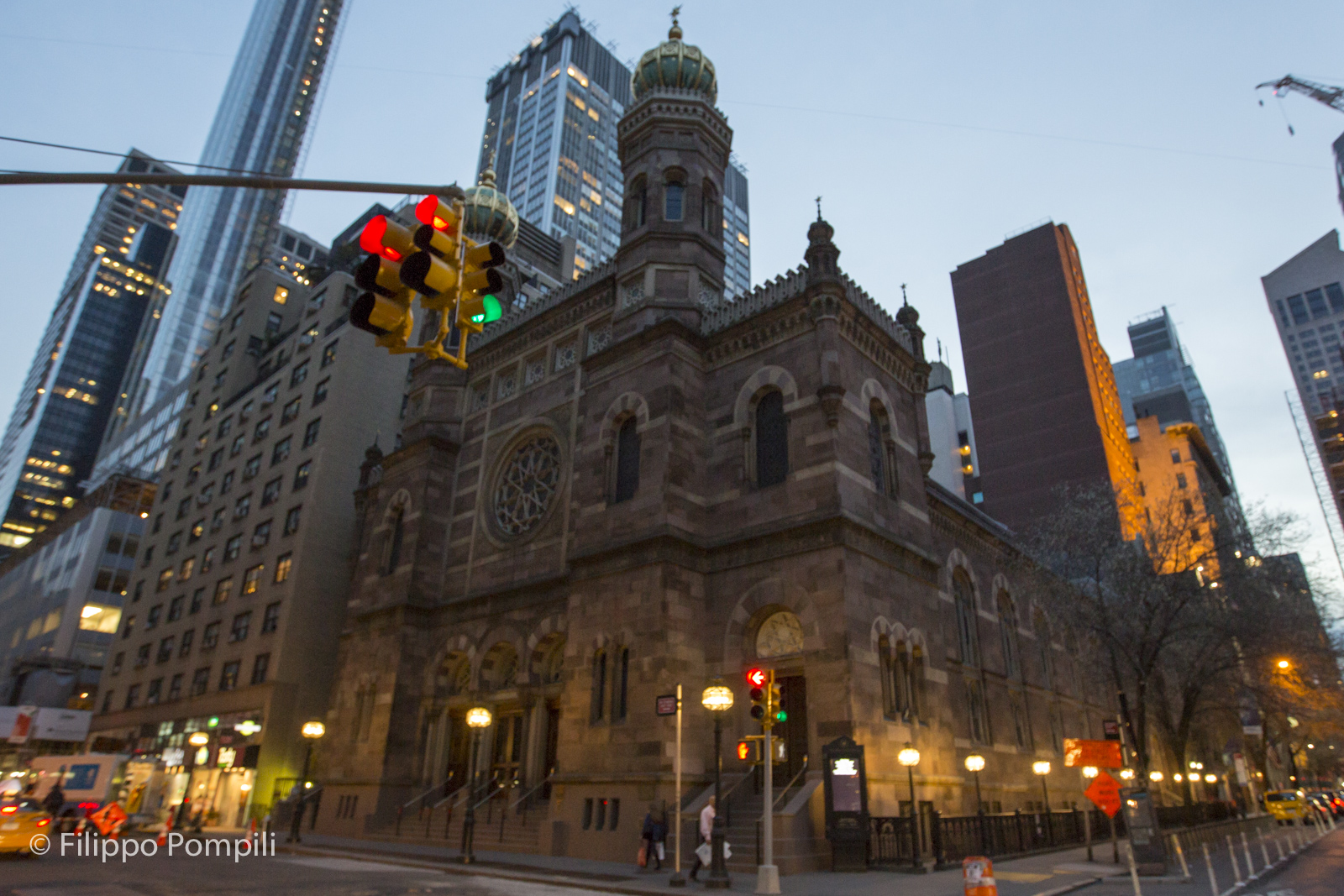 The Ahawath Chesed congregation was founded in 1846 in Ludlow Street in Manhattan by German Jews of Bohemia who in 1870 decided to build a new synagogue by choosing a plot of land on the corner of Lexington Avenue and 55th Street. The building with a facade surmounted by two octagonal towers was designed in neo-Moresque style in 1870 by Henry Fernbach, one of the first successful Jewish architects in the United States, and was completed in 1872. The interior has a high central nave and two side naves, on which rest the galleries and a pulpit, the elevated structure from which the readings are proclaimed. Above the central dome is the golden star of David.
In 1898 the congregation of Ahawath Chesed merged with that of Shaar Hashomayim, founded by German Jews in 1839 on Albany Street.
Today it is one of the oldest and most important synagogues in the United States and the one in New York has the greatest seniority of uninterrupted service.
References
Kenneth T. Jackson, Lisa Keller, Nancy Flood
.
The Encyclopedia of New York City: Second Edition
. Yale University Press, 2010. p. 226
Francis Morrone
.
The Architectural Guidebook to New York City
. Gibbs Smith, 2002. pp. 172-173
Our History
(Central Synagogue)
Central Synagogue
(Wikipedia)