550 Madison Avenue
(ex Sony Building ed ex AT&T Building)
550 Madison Ave., New York, NY 10022
Accessibility
Wheelchair accessible.
Subway
N, R
, W (5th Ave./59th St.),
F
(57th St.),
4, 5, 6, N, R
, W (Lexington Av./59th St.)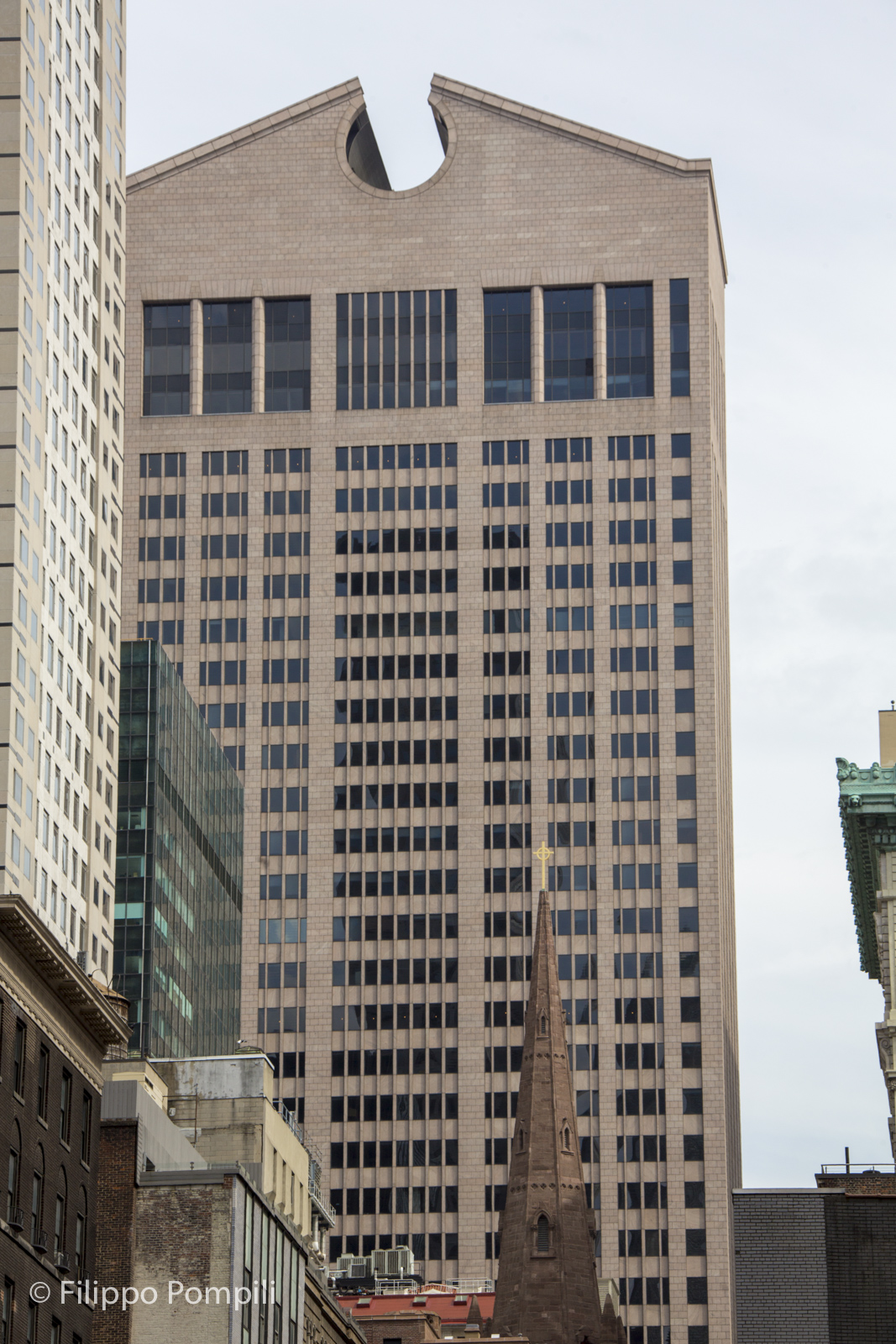 Designed by Philip Johnson and John Burgee and built between 1978 and 1984 with a pink granite exterior cladding, it is 197 metres high and 37 floors and is an example of postmodern architecture. Due to the particular shape of its roof it has been subject to criticism and sometimes ironically called Chippendale, with reference to the British cabinetmaker and designer of classic furniture of the eighteenth century, because the roof takes the shape of its own chest of drawers. Initially owned by the AT&T telephone company, the skyscraper was purchased in 2002 by Sony. In 2013 it was sold to the Chetrit Group, which planned the construction of a hotel and apartments, an idea that was later discarded. The company then sold the building in 2016 to the company Olayan and Chelsfield, which announced in October 2017 its plans for a major renovation of the building, with the architectural firm Snøhetta.
References
Francis Morrone
.
The Architectural Guidebook to New York City
. Gibbs Smith, 2002. pp. 256-257
550 Madison Avenue
(Wikipedia)